KAUST Associate Professor Niveen M. Khashab (pictured) has been announced as the chair of the KAUST 2020 Winter Enrichment Program (WEP). KAUST Professor Khaled Nabil Salama will act as the WEP 2020 co-chair. File photo.
KAUST Associate Professor of Chemical Science Niveen M. Khashab will chair the KAUST 2020 Winter Enrichment Program (WEP), the University's annual festival of science. Khashab is a 2017 winner of the prestigious L'Oréal-UNESCO for Women in Science Award in the field of physical science for her research in organic chemistry. WEP 2020 will be co-chaired by KAUST Professor of Electrical Engineering Khaled Nabil Salama.

WEP, which is organized by the KAUST Office of Enrichment Programs, has been interconnecting science, innovation, art and culture at KAUST since 2010. WEP 2020 will take place from January 12 to 23 and will focus on "personalized medicine," the natural progression of medicine and science that aims at tailoring practices, interactions and medicine to individual patients. It is a futuristic yet fast-approaching healthcare platform for treating different diseases, such as cancer.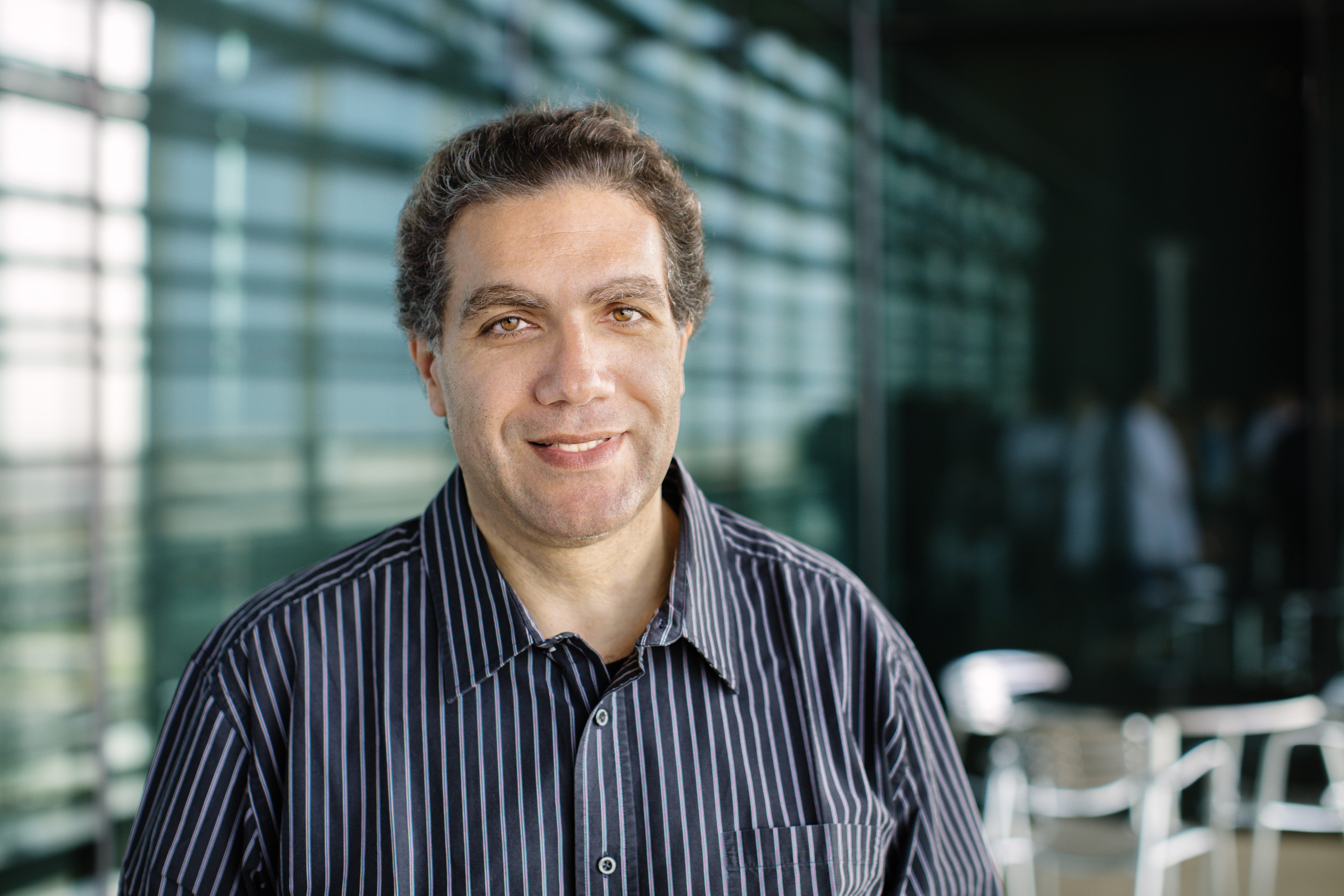 KAUST Associate Professor Niveen M. Khashab and Professor Khaled Nabil Salama (pictured) will act as chair and co-chair, respectively, of the University's 2020 Winter Enrichment Program. File photo.

"I feel that KAUST leadership simply looks at scientific merit and service when appointing individuals in key roles that represent KAUST, such as chairing WEP, which makes me very confident in our future as a leading scientific institute," Khashab said.

Khashab noted to women in science, technology, engineering and mathematics (STEM), "There is plenty of room for you to join us!"
The Office of Enrichment Programs, led by Marie-Laure Boulot, has produced a total of 1,717 enrichment events, including lectures, workshops and cultural activities; invited 1,382 local and international speakers to campus; and attracted a cumulative audience of 111,450 attendees from the KAUST community and the Kingdom to attend the events.
Previous world-class Enrichment Program keynote speakers include Kip Thorne, Nobel laureate in Physics from Caltech; Carolyn Porco, Imaging Science team leader of the NASA Cassini mission; Lando Norris, McLaren Formula 1 driver; artist Theo Jansen, creator of walking kinetic sculptures called "strandbeests;" plastic surgeon Dr. Laurent Lantieri, who performed the first full-face transplantation; professor Carlo Ratti, director of MIT's Senseable City Laboratory; and Lubna S. Olayan, CEO and deputy chairman of Olayan Financing Company.
Audiences from around the world can watch and engage with keynote lectures and various events during WEP 2020 in real time by tuning in to the live stream on KAUST's official social media channels.
Related stories: