Ph.D. student Mohammad Shaqura chosen as finalist for IEEE Best Student Paper Award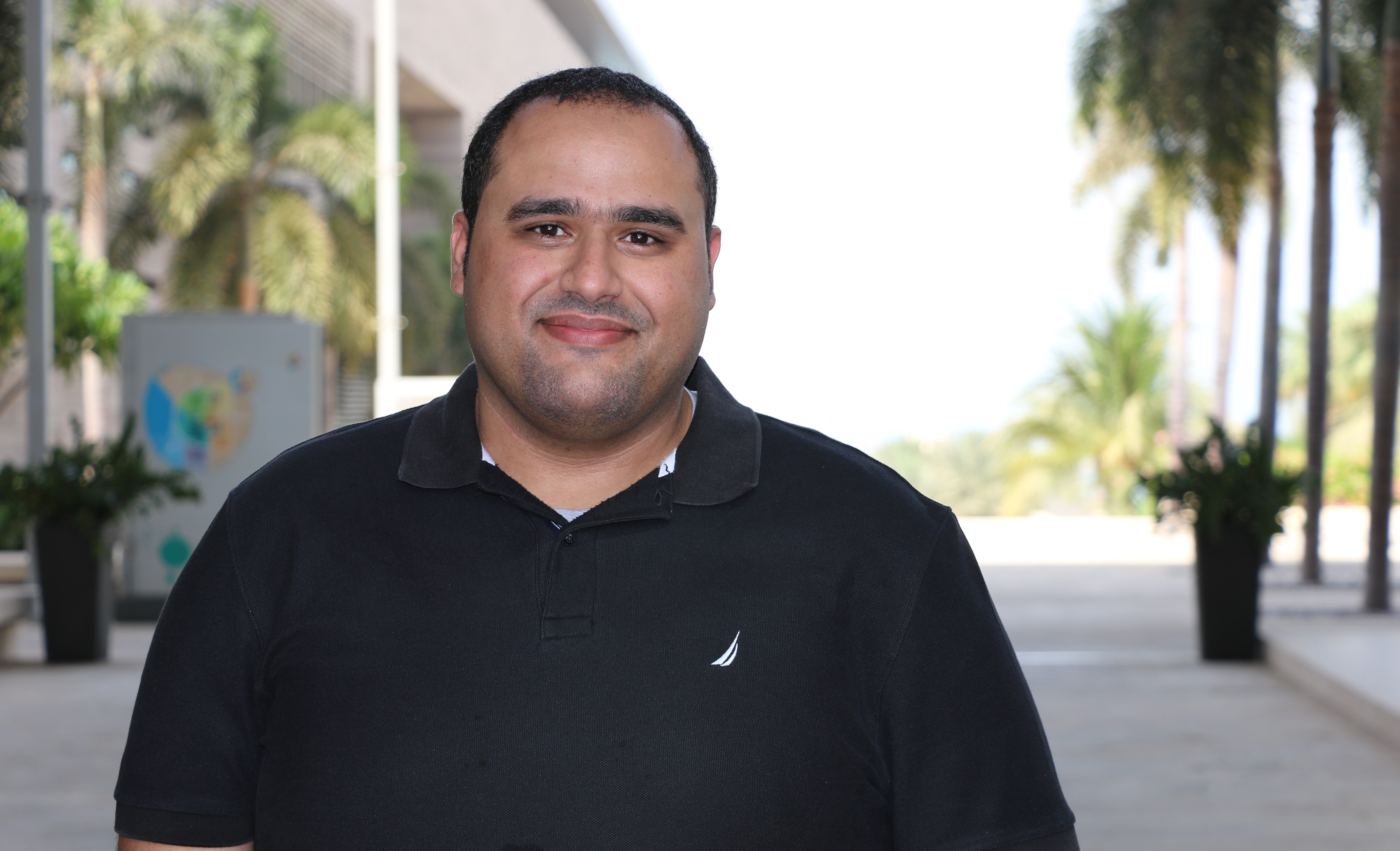 KAUST Ph.D. student Mohammad Shaqura was a finalist for the Best Student Paper Award at the Institute of Electrical and Electronics Engineers (IEEE) International Conference. Photo by Francesca Serra.
​
Mohammad Shaqura
, a
Ph.D. student
in KAUST Professor
Jeff Shamma
's
Robotics, Intelligent Systems & Control (RISC) research group
, was selected as a finalist for the Best Student Paper Award at the
Institute of Electrical and Electronics Engineers (IEEE)
International Conference on Mechantronics and Automation (ICMA) 2017
, held in Takamatsu, Japan, from August 6 to 9. He was one of 10 finalists chosen from 500 submissions for various ICMA awards at the event.
His
paper
entitled "A Novel Gripper Design for Multi Hand Tools Grasping Under Tight Clearance Constraints and External Torque Effect" is part of his research to "develop robotic solutions to assist human-based operations in a vast array of precision and hazardous applications," Shaqura explained. "Today, robotic manipulators can commonly be found along industrial assembly lines, employed in medical applications and used wherever environmental conditions are so extreme as to make exploration impossible for humans."
"We targeted providing our gripper with ways to perceive and navigate the environment as well as measure and control the effects of its movements," he noted. "What makes our robotic gripper versatile is that it is able to handle tools of different sizes in limited clearance space and—most importantly—with reduced control requirements."
The design and performance of the gripper were tested at the inaugural
Mohamed Bin Zayed International Robotics Challenge (MBZIRC)
organized by
Khalifa University
and held in Abu Dhabi, UAE, in March. There, a team from RISC,
KAUST Assistant Professor Bernard Ghanem
's
Image and Video Understanding Lab (IVUL)
and
KAUST Assistant Professor Ganesh Sundaramoorthi
's Computational Vision Lab (CVL) won third place in the ground robotics challenge.
"The challenge was an opportunity to check our system's performance in a controlled environment and benchmark the efficacy of our solutions against other models," Shaqura said. "I believe that my nomination for the Best Student Paper Award at ICMA was the result of our performance at MBZIRC, and I feel proud to belong to KAUST and RISC."
- By
Francesca Serra
and
Caitlin Clark
, KAUST News


Related stories: