NOMADD Desert Solar Solutions, a photovoltaics cleaning system and spin-out company from KAUST, has secured a strategic investment by the Saudi construction company CEPCO. File photo.
NOMADD Desert Solar Solutions, a photovoltaics (PV) cleaning system and spin-out company from KAUST, has secured a strategic investment by the Saudi Arabian construction company CEPCO. The Series B investment round will support NOMADD's project pipeline and will further strengthen the company's growth ambitions.
NOMADD's patented robotic PV cleaning system is uniquely positioned to serve the increasing growth of PV installations in dusty desert environments. In desert climates, solar panels are often exposed to heat, humidity and outdoor elements like sand and dust. These pollutants and weather conditions create a dust layer on the solar panels that prevents sunlight from reaching solar cells. As a result, panels produce up to 60 percent less power after a sandstorm.
NOMADD technology addresses this challenge with a fully automated robotic solution that is cost-effective and requires no additional energy sources. In 2016, the KAUST Innovation Fund recognized the critical need for NOMADD's technology and became the first early stage investor into the startup.
The Innovation Fund supports the University's pipeline of startups and also invests into high-profile international technology companies willing to establish their operations in Saudi Arabia and benefit from the University's research activities. It is one of the few investors in Saudi Arabia making seed to early stage venture capital investments into high technology startups.
Tamer Osman, head of the KAUST Innovation Fund, stated, "We welcome CEPCO as a new strategic investor and shareholder in NOMADD, which will greatly accelerate the commercial deployment of NOMADD products. This significant milestone reinforces the KAUST Innovation Fund strategy of taking early risks and patiently supporting innovative companies to the point where the external market validates and adopts them."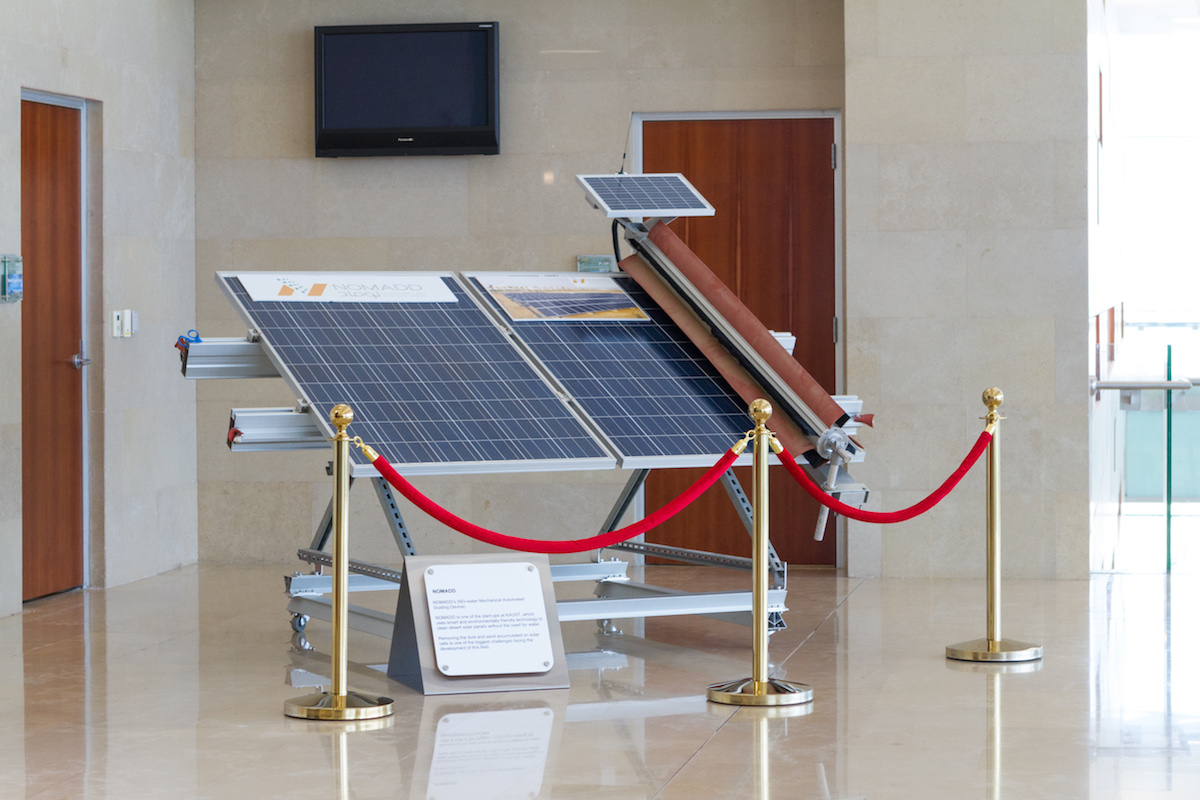 Startup NOMADD's patented robotic photovoltaics cleaning system is shown here on display on the KAUST campus. The automated robotic solution is cost-effective and requires no additional energy sources. File photo.
The investment from CEPCO will enable NOMADD to scale up its operations and serve its growing number of customers, as CEPCO is specialized in the design and execution of projects in the power transmission and distribution sectors.
"With CEPCO's manufacturing and engineering expertise, we will be able to optimize and commercialize our patented robot technology, reducing costs and providing a superior, cost-effective cleaning solution to our customers," said Jos van der Hyden, co-founder and CEO of NOMADD.
The partnership with CEPCO will extend beyond funding, with the construction company advising on technology development and local manufacturing in Saudi Arabia.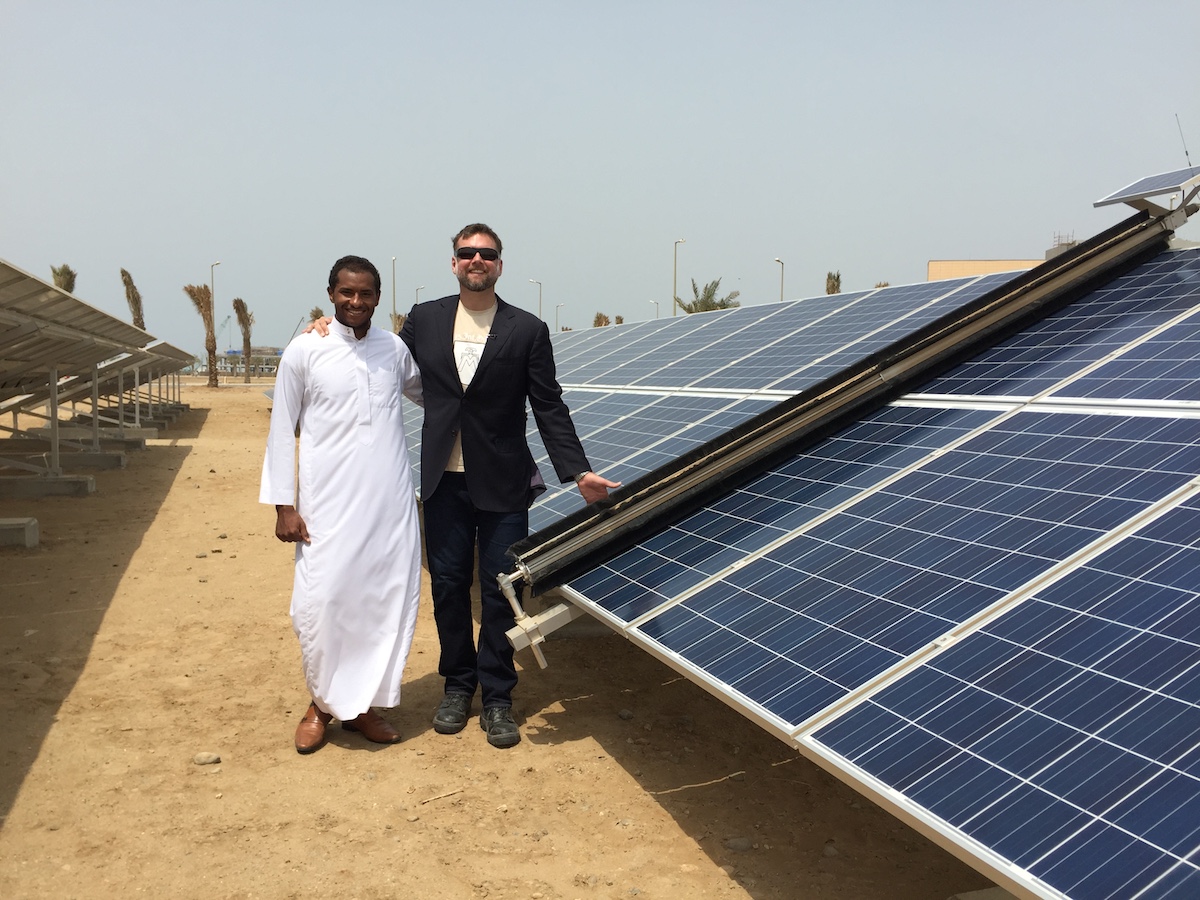 NOMADD colleagues Ahmed Aldawsari (left) and Georg Eitelhuber stand next to a NOMADD device located on the KAUST campus. File photo.

"The NOMADD team is a testament to the possibilities Saudi Arabia has to offer and the abilities of its educational institutions and young engineers. Moreover, this is a big step for CEPCO into the world of sustainable energy and the support for [the Kingdom's] Vision 2030. We are very excited about our cooperation with this Saudi-based company and its ability to innovate and develop an exceptional solar module robotic cleaning system ready for swift deployment," said Dr. Nour Al Husayni, CEO of CEPCO.

Related stories: