At the KAUST TAQADAM Startup Accelerator program, in partnership with the Saudi British Bank, 82 entrepreneurs from 37 teams across 18 Saudi universities came together to turn their innovative business ideas into reality. File photo.
​-By Lulwah Shalhoub, KAUST News
Innovation is a key component when establishing any entrepreneurial project. Studying the needs of the market and shaping ideas accordingly make a successful project. At the KAUST TAQADAM Startup Accelerator program, in partnership with the Saudi British Bank (SABB), 82 entrepreneurs from 37 teams across 18 Saudi universities found the right formula where their businesses can turn from ideas into reality. Knowledge and funding combined made the right formula that can cultivate a startup.
The TAQADAM Startup Accelerator is a mentorship-driven startup accelerator program developed and managed by the University's Entrepreneurship Center, which falls under Innovation & Economic Development. It is believed to be the only multi-university startup accelerator program in the Middle East.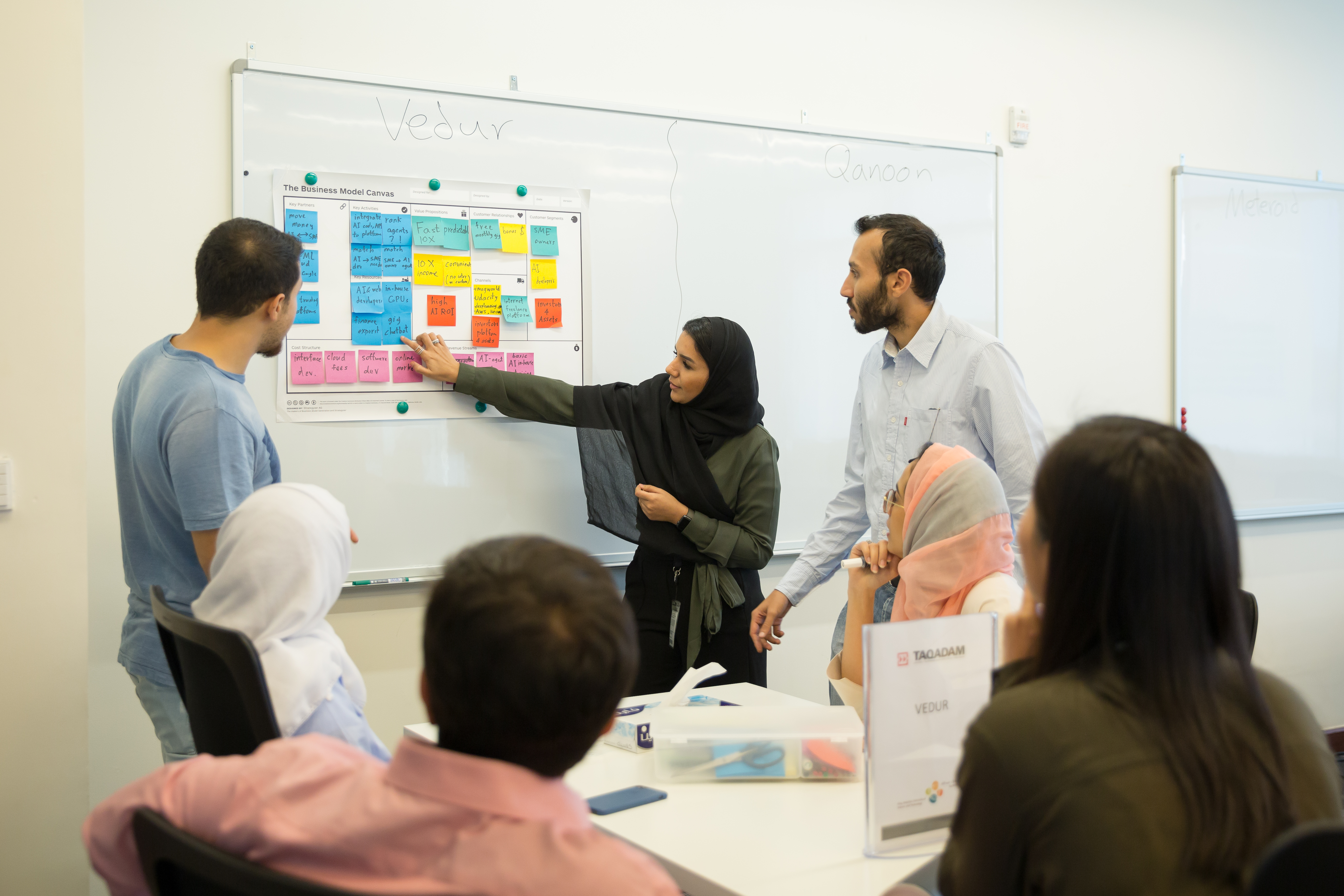 "TAQADAM came out in a unique format as the one and only university accelerator program that is knowledge-based and focused on the quality of the ideas and projects rather than the quantity," said Omar Batayyah, head of marketing and research at SABB. "SABB is dedicated to fund innovative ideas by young Saudi entrepreneurs before bringing them to the market." It aims to contribute to the economic development of the Kingdom as well as create jobs for young and talented Saudis.
The second TAQADAM cohort kicked off in February 2018 with 37 accepted startups. To date, the accelerator has received over 945 applications and has graduated 25 startups. It has awarded SR4.5 million ($1.2 million) in pre-seed funding with its partner SABB. Admitted startups receive up to SR75,000 ($20,000) in pre-seed funding provided through SABB, and are also offered working spaces at KAUST.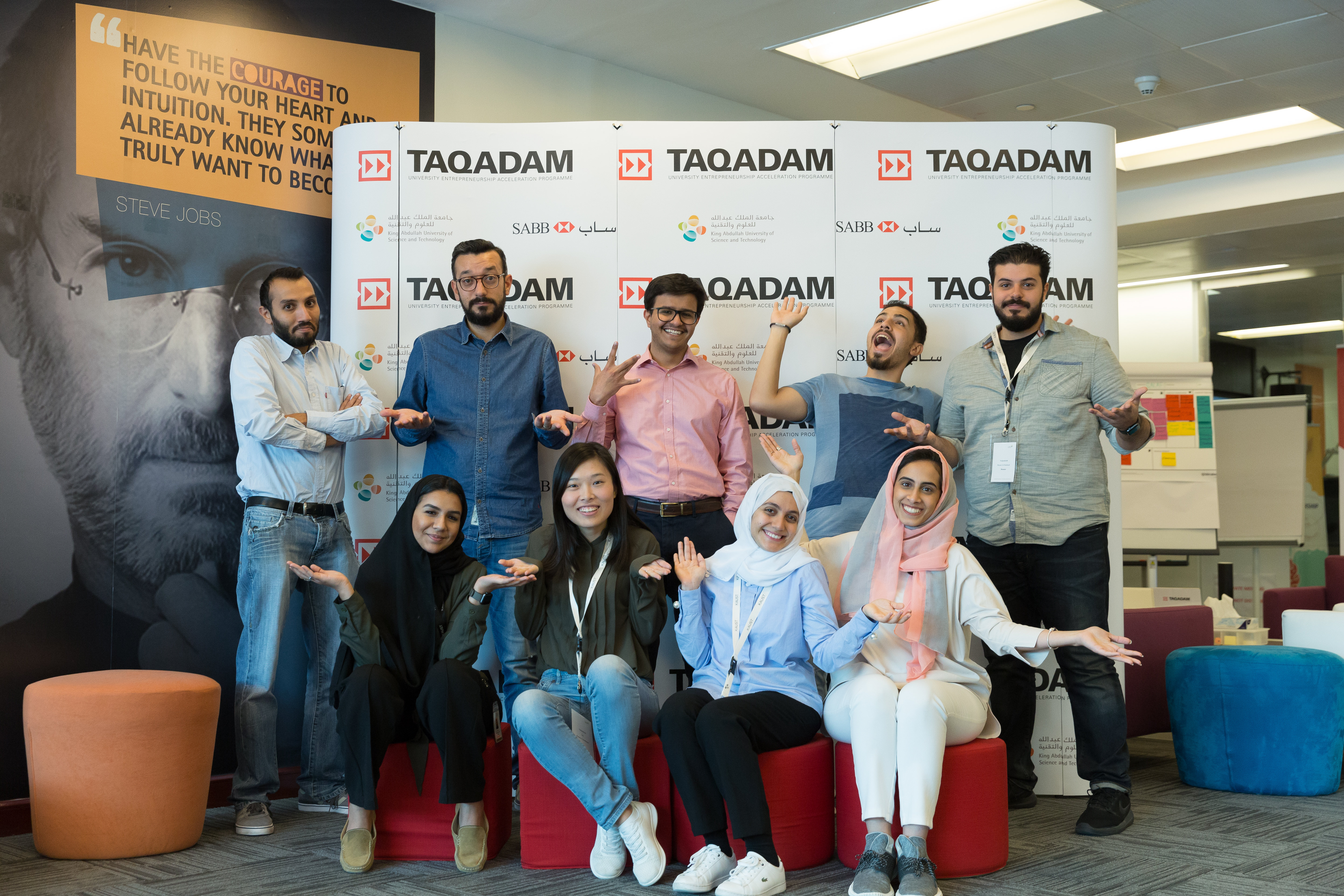 A team of KAUST mentors trains entrepreneurs to successfully launch their technology-based companies over the period of six months. The entrepreneurs receive sessions on ideation, product design, marketing and fundraising. Entrepreneurs are encouraged to develop ideas in the fields science, technology engineering and math (STEM), education, financial technology (fintech), e-commerce, artificial intelligence and renewable energy, among others.
The initiative comes as part of SABB's corporate social responsibility (CSR) activities. Batayyah said SABB has significantly restructured its CSR strategy to address market needs and support the Kingdom's Vision 2030.
"Supporting youth ambition" is SABB's brand essence, Batayyah noted, adding, "Everything we do or say should enable ambitious youth to achieve their goals and prosper...Small and medium-sized enterprises (SMEs) are an integral part of the Saudi economy and need massive support from financial and educational institutions like SABB and KAUST."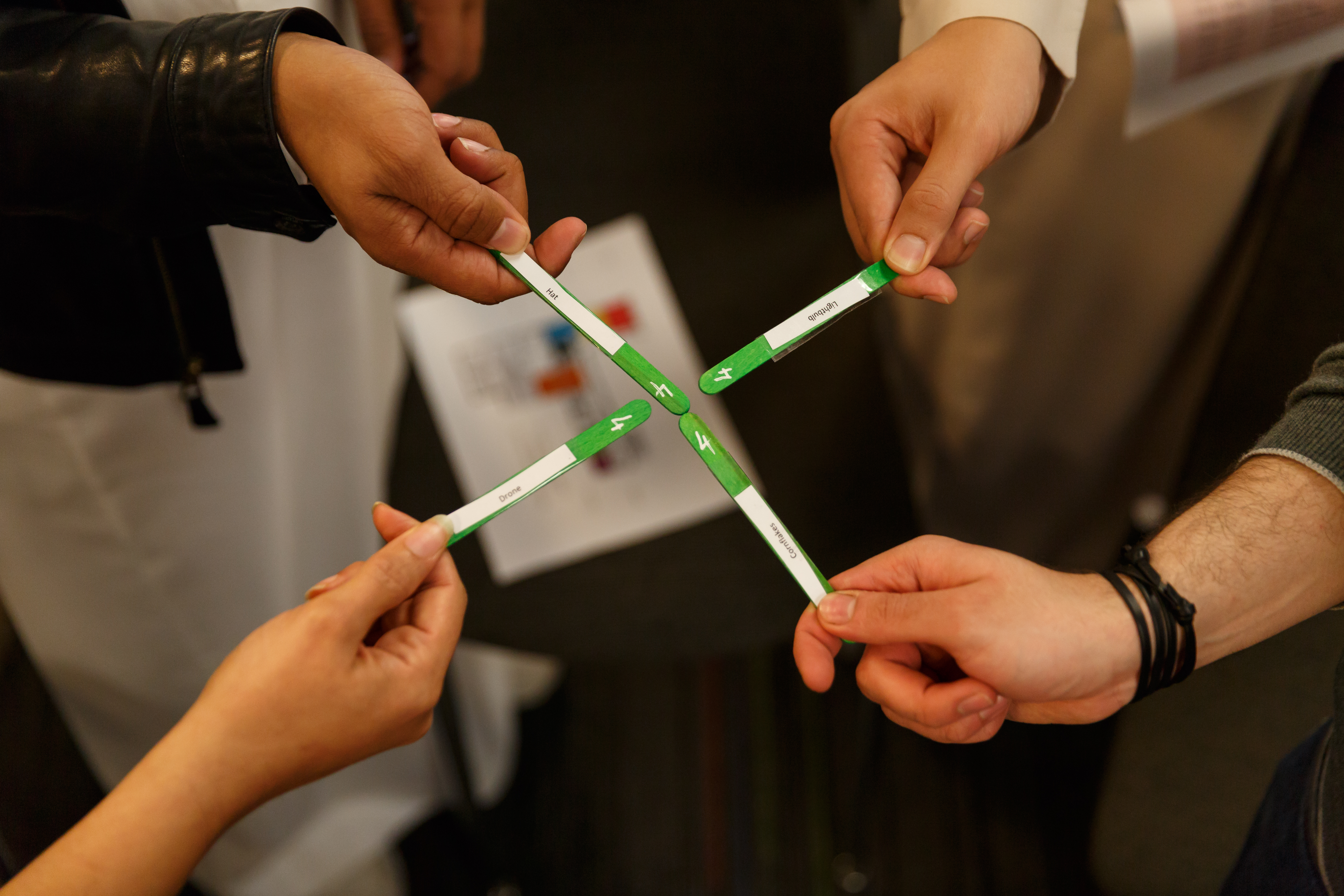 KAUST is invested in supporting talented entrepreneurs by enhancing their business and innovation skills and funding their projects. There are a number of standout KAUST startups excelling in the fields of science and technology. Among them are KAUST IP-based startups NOMADD, Visual Experience and Sadeem, which were featured among the top 50 most promising Saudi startups by Forbes magazine in 2016. In October 2017, Sadeem won the Best Global Startup award at the 37th GITEX Technology Week in Dubai.

Applications for the TAQADAM 2019 cohort are expected to open in October this year.


Related stories: