Iain McCulloch is KAUST professor of chemical science and director of the University's Solar Center. File
The European Academy of Sciences (EurASc) announced that Iain McCulloch, KAUST professor of chemical science and director of the University's Solar Center, has received the 2020 Blaise Pascal Medal for Materials Science.

McCulloch, who also holds a professorship in Imperial College London's Department of Chemistry, is one of five recipients of this year's Blaise Pascal Medals in Engineering, Mathematics, Chemistry and Physics, as well as Materials Science.
McCulloch and the other awardees will receive their medals at the annual EurASc Symposium and Ceremony of Awards, which is currently slated to be held in Paris, France, on October 26 and 27, 2020.
EurASc is a nonprofit, non-governmental organization of distinguished scholars and engineers performing research and developing advanced technologies. EurASc established the Blaise Pascal Medal in 2003 in recognition of outstanding and demonstrated personal contributions to science and technology and the promotion of excellence in research and education.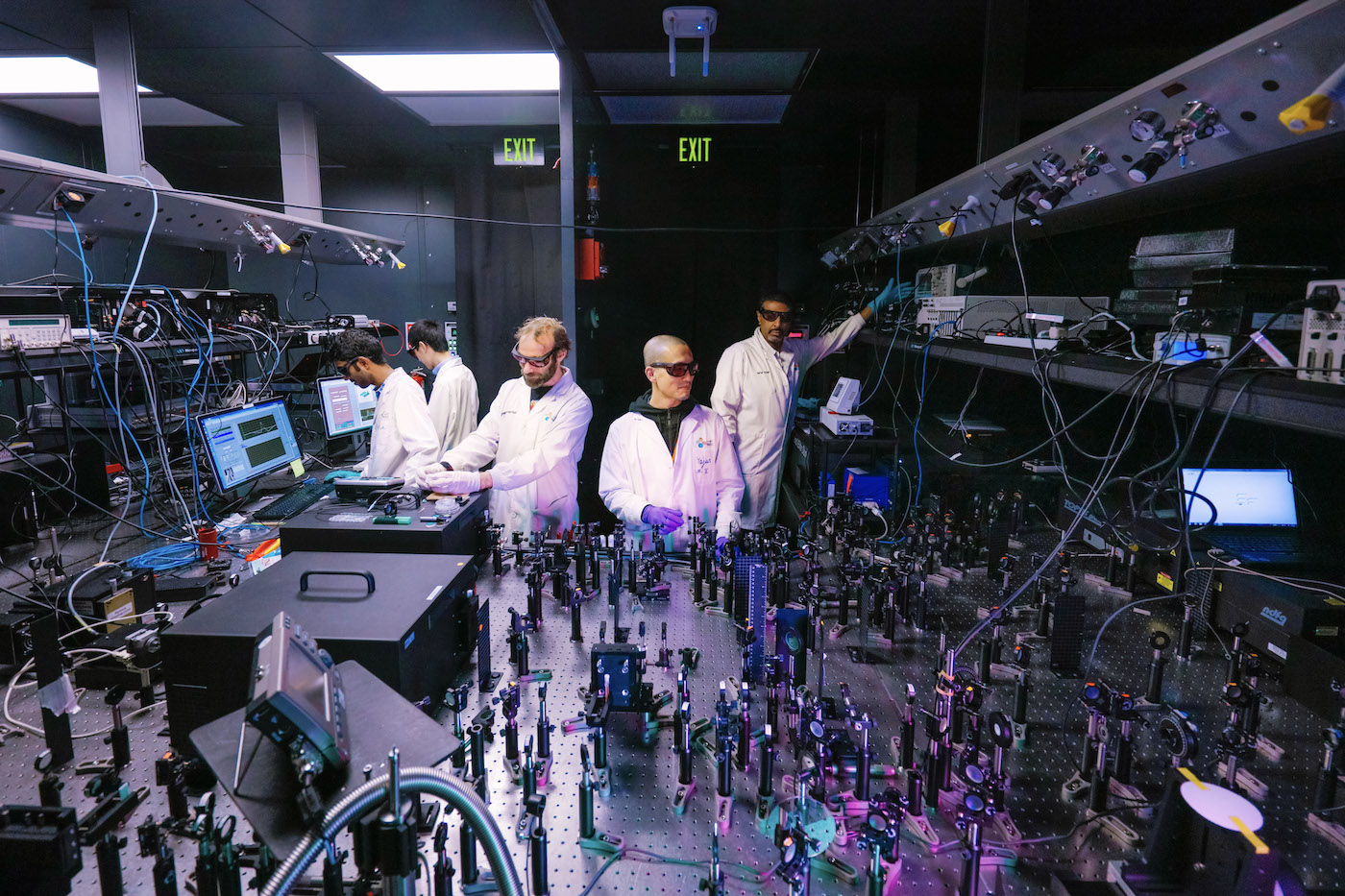 Researchers are pictured here at work in the University's Solar Center. Photo by Anastasia Khrenova.

​
In the 1 percent of scientists
McCulloch began his career in industry, directing research groups at Hoechst in the U.S. and Merck in the U.K., where he focused on the design of novel semiconducting polymers.
Following his move into academia from industry in 2007, his research interests now center on the design and synthesis of semiconducting small molecules and polymers for use in organic electronic devices. This work had led to significant power conversion efficiencies in the field of organic solar cells.
The Blaise Pascal Medal is the latest in a series of accolades that McCulloch has received for his scientific achievements. He has been recognized every year since the inception of the Highly Cited Researchers list from the Web of Science Group—putting him in the global top 1 percent by citations for Chemistry—while in 2017 and 2018, he was additionally listed for Materials Science. He has also been a recipient of the Royal Society of Chemistry Tilden Award for Advances in Chemistry.
"This prize is richly deserved," said Distinguished Professor Donal Bradley, KAUST vice president for research. "Few people have done more than Iain to advance our knowledge of the chemistry of semiconducting polymers and their application in organic solar cells.
"His industrial background and research pedigree are of huge benefit to KAUST's Solar Center and, as its director, he is perfectly placed to ensure that this technology can be brought out of the lab and used to drive a solar energy revolution."
Related stories: