Electrical engineering Ph.D. student Abdullah Hamdi works in the KAUST Image and Video Understanding Lab, which is headed by Associate Professor Bernard Ghanem. File photo.
​-By Abdullah Alhamdan, KAUST News
KAUST Ph.D. student Abdullah Hamdi began his university studies at King Fahd University of Petroleum & Minerals (KFUPM) in the Eastern Province of Saudi Arabia, where he specialized in electrical engineering. After graduating from KFUPM in 2016, he moved to KAUST for his master's degree ('18) and Ph.D. in electrical engineering, with a focus on artificial intelligence (AI), deep learning and computer vision.
At KAUST, Hamdi is part of Associate Professor Bernard Ghanem's Image and Video Understanding Lab. Ghanem, a member of the University's Visual Computing Center, seeks to teach machines to see the world as humans do through computer vision.
Hamdi's desire to disseminate knowledge on AI and use related technologies to develop the AI-ecosystem in the region spurred him to embark on his postgraduate education at the University.
According to Hamdi, AI can be defined as a set of techniques and programs with the goal of designing a machine capable of achieving a particular goal in a similar manner to humans.
Hamdi noted that AI is not a substitute for the human brain. Deep learning, the most common AI technique used nowadays, can be fooled by "trivial" scenarios and doesn't yet have the capability to abstract and generalize concepts and knowledge it acquires from some specific tasks, on which it achieves superior performance.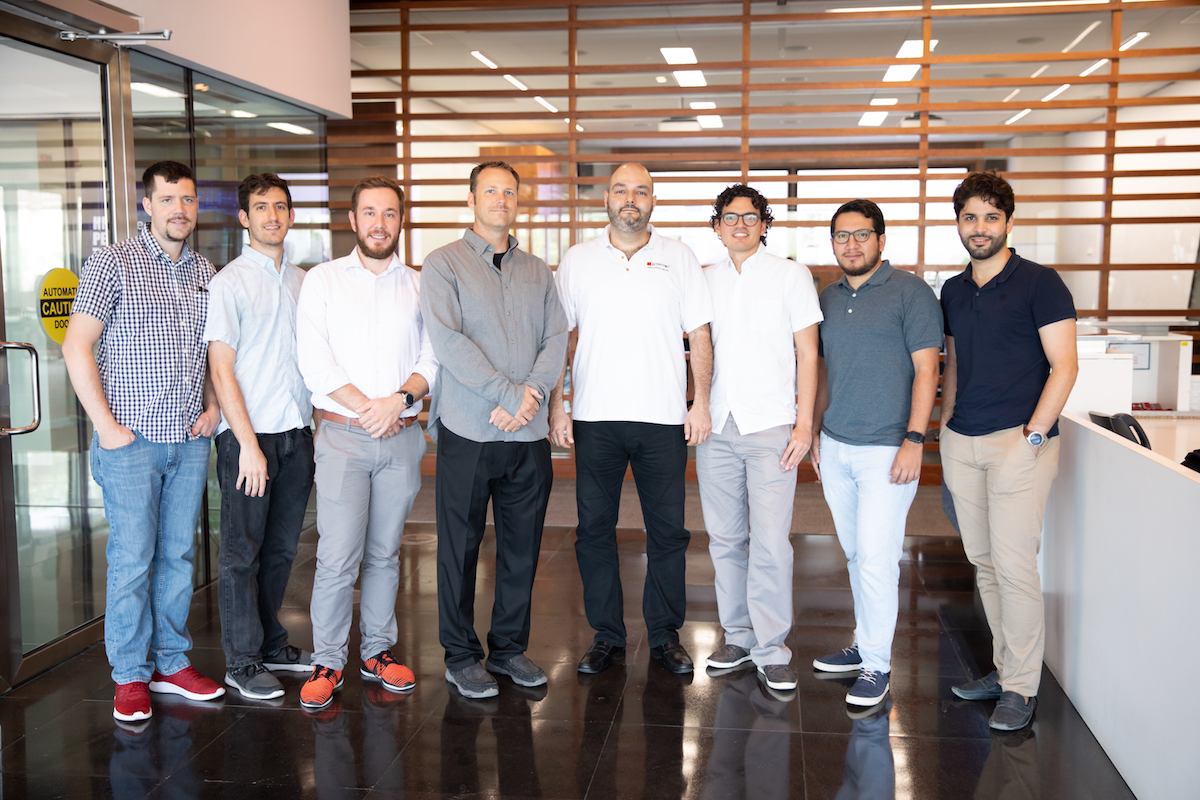 Associate Professor Bernard Ghanem (fourth from right) is pictured here with members of his Image and Video Understanding Lab group. Photo by Sarah Munshi.

​
Research at KAUST
Hamdi decided to join KAUST because of the University's international reputation and its quality of research. In Ghanem's research group, Hamdi works on developing reliable testing methods for deep learning tools under difficult circumstances, and he focuses in particular on important and sensitive applications, such as self-driving vehicles.
"There are a huge number of applications out there, and we've only seen the tip of the iceberg," Hamdi said. "The research in AI will have a huge impact on many aspects of our lives, like medicine and transportation.
"Now, we only encounter a few AI applications in our daily lives, but AI will be the foundation of future applications. I want to be part of that. Attaining experience in these tools now is considered a vital factor for their optimal use in the future."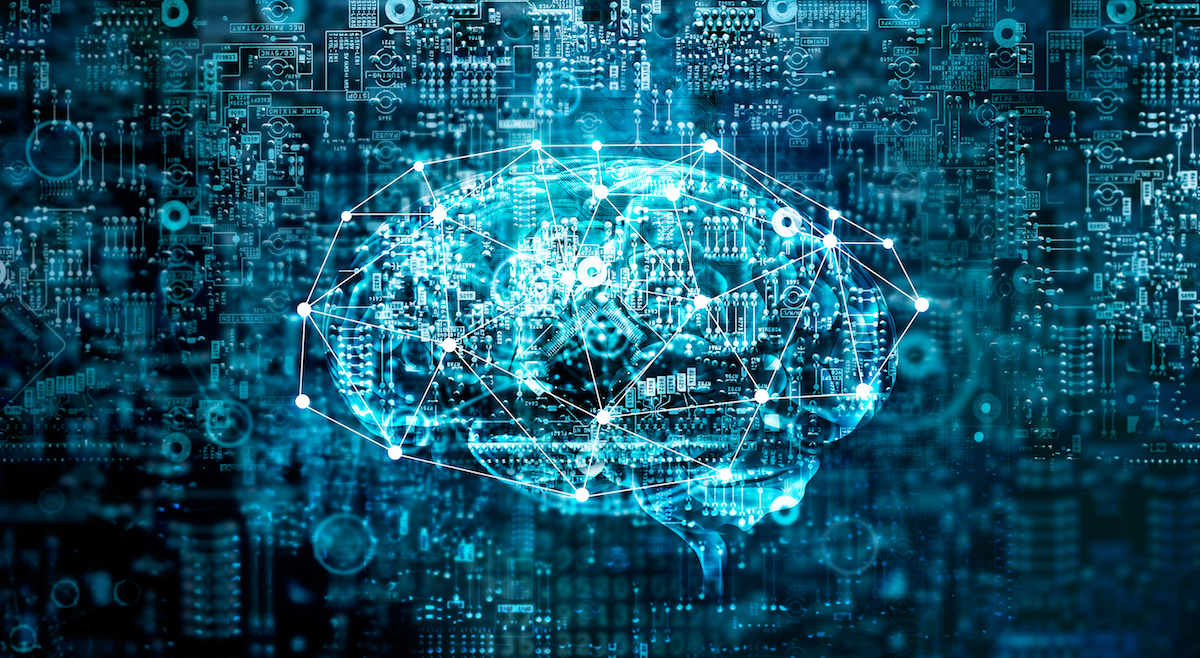 Ph.D. student Abdullah Hamdi focuses his KAUST research on artificial intelligence (AI), deep learning and computer vision, and he hopes to spread knowledge of AI through his work. Image courtesy of Shutterstock.

​
A 'valuable opportunity'
"My KAUST experience has been a valuable opportunity," noted Hamdi. "Throughout my time here, I've greatly benefited from the knowledge of Prof. Ghanem and other members of his research group. I encourage my fellow students to take advantage of what the University offers and to learn as much as possible."
Related stories: