Alumni Focus: Mona AlSaydlani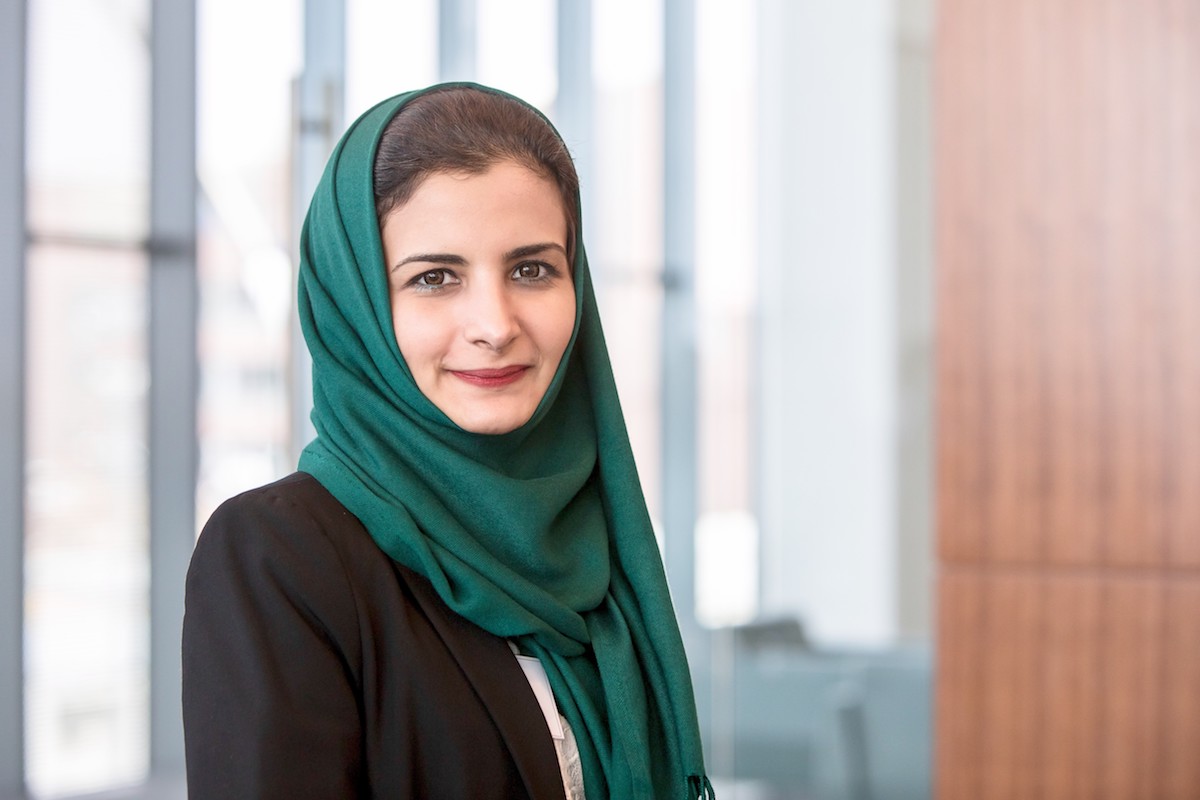 Alumna Mona AlSaydlani received a master's degree from KAUST in 2013 and is part of the University's founding class of students. Image courtesy of Mona AlSaydlani.
By Tanya Petersen, KAUST News

KAUST alumna Mona AlSaydlani (M.S. '13, chemical and biological engineering) is a proud member of the University's founding class of students from 2009. Her fond memories of KAUST's early years include midnight study sessions in the University Library, taking part in the Photography Club and visits to places like Al-Balad, the historic area of Jeddah.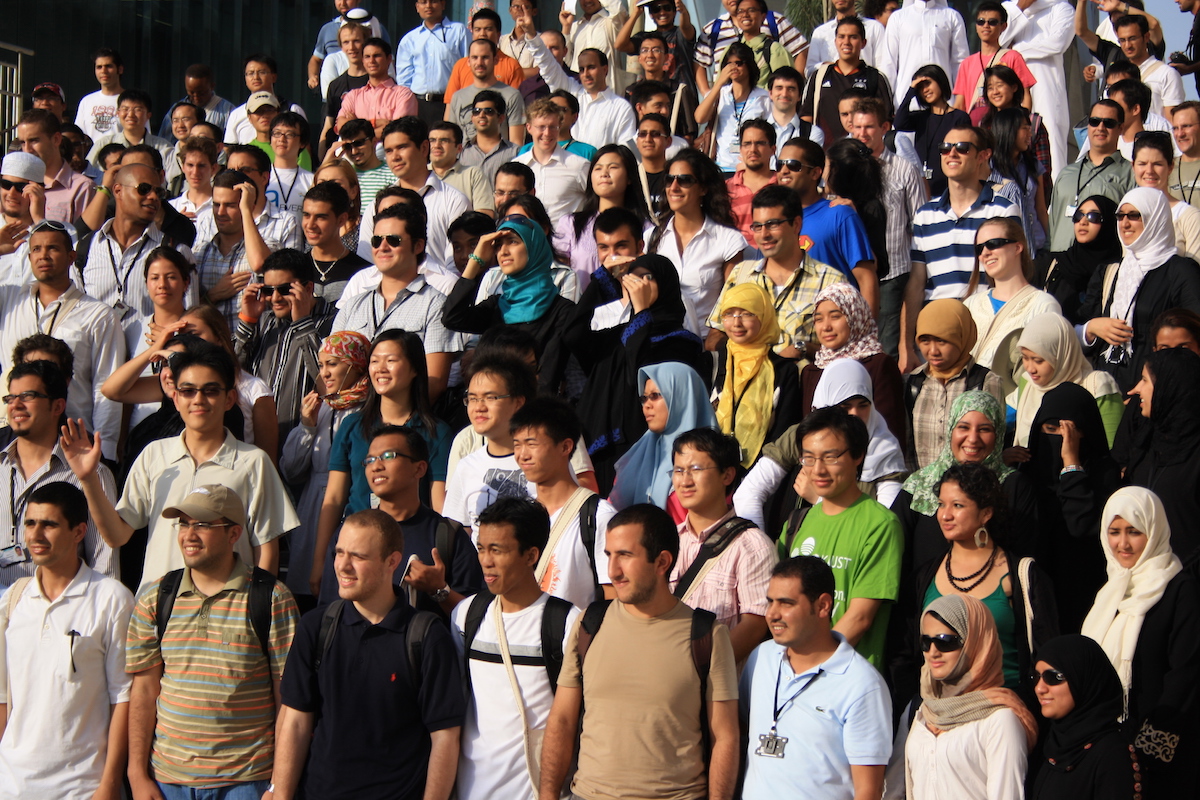 Members of the University's founding class of students are pictured here in September 2009 on the first day of classes at KAUST. File photo.

AlSaydlani first heard about KAUST while completing a master's degree in the U.S. at
Indiana State University
in educational and media technology. She was attracted to the University because of its four
research concentration areas
of food, water, energy and the environment—all of which she believes are necessary focuses for the region. She also wanted to return to her first love, science.
Research and life at KAUST

While at KAUST, AlSaydlani was supported by her advisor, Professor Ingo Pinnau, and her colleagues in the University's Advanced Membranes & Porous Materials Center. There, she focused her research on improving water desalination techniques.

"I investigat[ed] the effective use of an organic/organic interfacial polymerization method to make a thin film composite reverse osmosis membrane for water desalination," she explained. "This was different to the standard method using an aqueous/organic system with particular types of monomers such as m-phenylenediamine in the aqueous phase and trimesoyl chloride in the organic phase to form polyamide separation layer."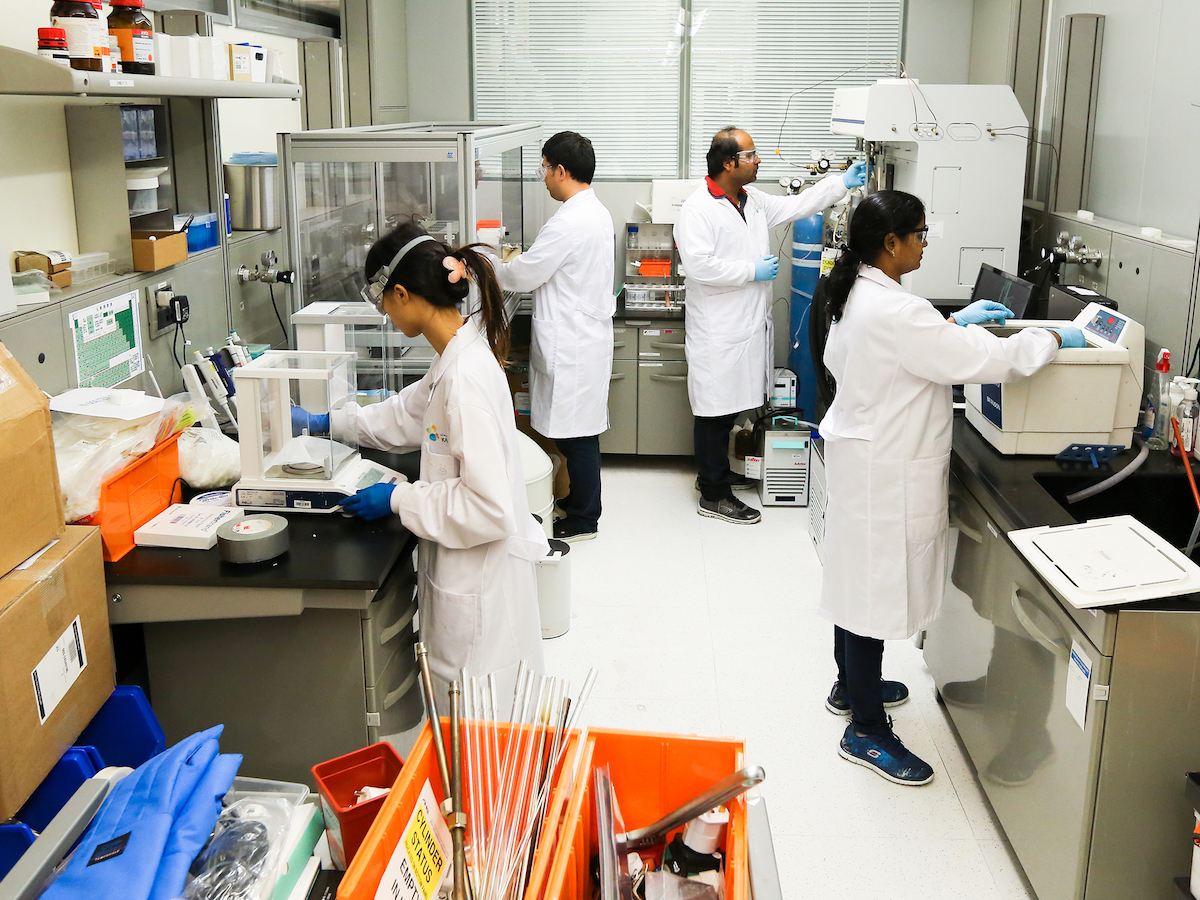 Researchers work in the University's Advanced Membranes & Porous Materials Center, where alumna Mona AlSaydlani studied during her time at KAUST. Photo by Anastasia Khrenova.


​
Outside of the lab, AlSaydlani enjoyed participating in the University's
Social Responsibility
initiatives and other outreach programs, such as
distributing food to families in need during Ramadan
; renovating old houses in low income neighborhoods; beach cleanup activities; and breast cancer awareness campaigns.
Her favorite memory from her time at KAUST is "the inauguration day of KAUST in September [2009] when King Abdullah came to visit [the campus]," she said.

Advancing a career

Ten years later, AlSaydlani is working as a lead engineer and in business communications in the Dow Middle East Innovation Center (MEIC) located on the KAUST campus.
"I am responsible for developing and implementing the business communication strategy for Dow MEIC—[and] specifically for the Media, Stakeholder Relations, Sustainability and R&D [areas]," she explained. "In addition, I...designed and implemented a roadmap for the activities that we pursue with most of Dow Business. I really enjoy [my work]. Being at KAUST helped me [through]...career fairs and to get[ting] know many people from different companies, helping me to become confident and to know what I want[ed] in my future career."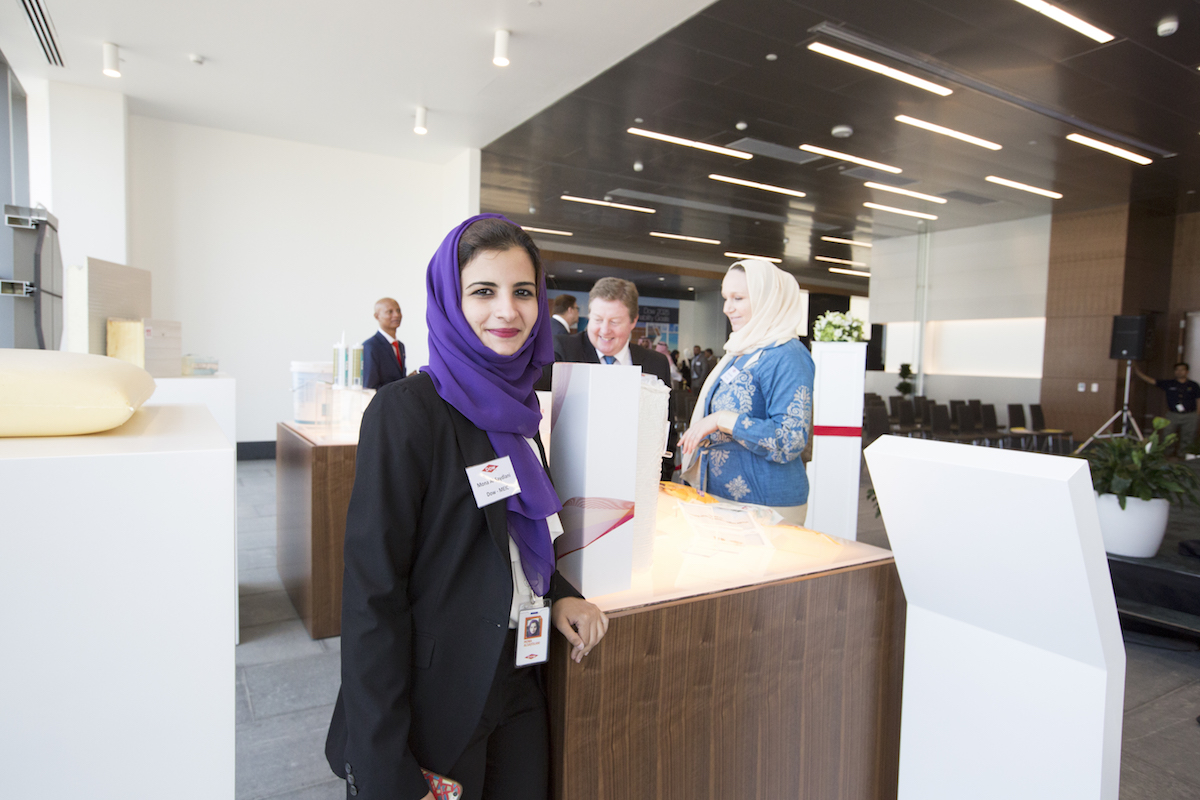 Alumna Mona AlSaydlani is pictured here attending the opening ceremony events for the Dow Middle East Innovation Center at KAUST on May 15, 2018. File photo.
In 2015, AlSaydlani established the Women's Innovation Network (WIN) Chapter for Dow Saudi Arabia and served as its chair until 2018.
"The main objective of the network is to provide a dynamic forum for women at Dow Saudi Arabia who are passionate about innovation and science by bringing academic, government and business leaders to educate women on issues associated with business, science and technology," AlSaydlani said. "WIN also helps women [learn] how to succeed in challenging work environments."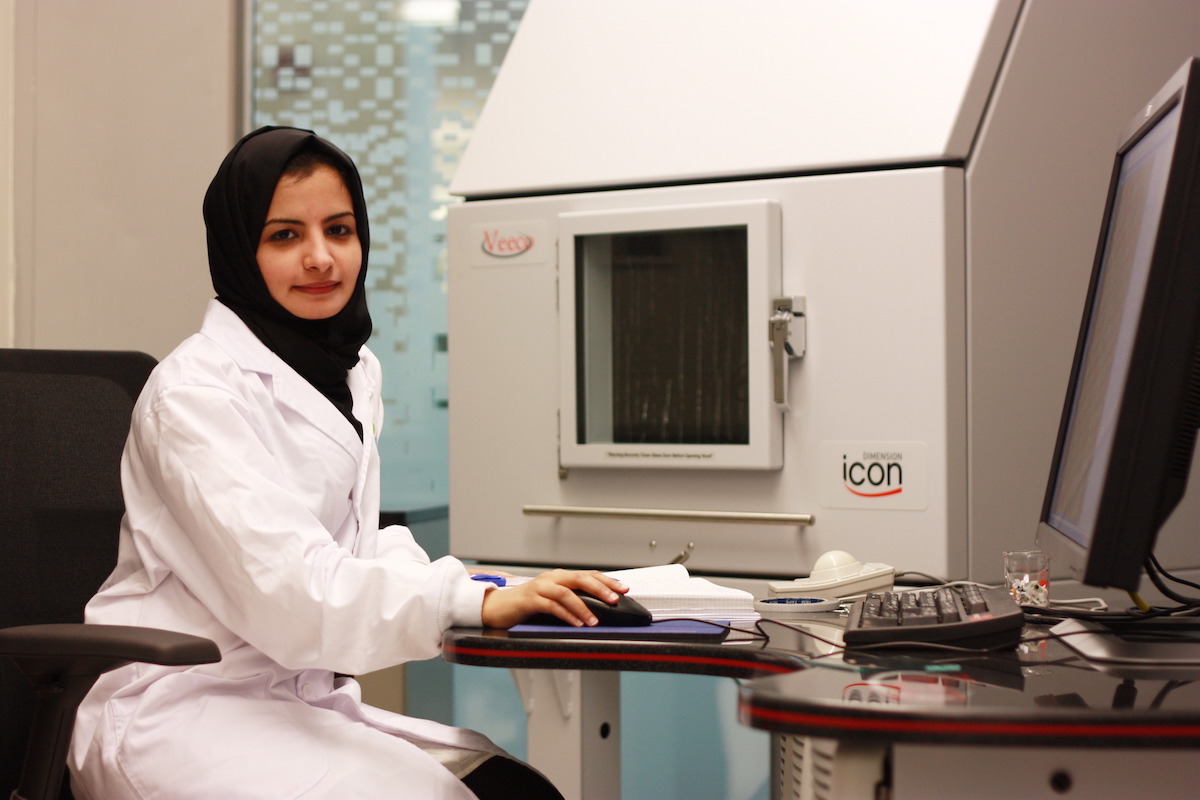 Mona AlSaydlani (M.S. '13) works in the KAUST lab during her master's degree studies. File photo.
'Enjoy KAUST!'
"KAUST is one of the important phases in your life and can shape your future career if you plan it right," AlSaydlani noted to current KAUST students. "Build your network with the people who make up KAUST—[and] not only students...Register for the classes and activities offered outside your field of science, such as business, entrepreneurship and music. Most of all, enjoy!"

Related stories: