Edama Organic Solutions team testing plant soil in their lab at KAUST. Photo by Khulud Muath.
Following the success of their composting pilot facility, Edama has received seed investment of $780,000 USD from the KAUST Innovation Fund. The University has also signed a contract to build a commercial-scale composting facility for the startup on its Thuwal campus. The facility will be operational in 2021 and will have a recycling capacity of 5,500 tons to help KAUST achieve its zero-waste target of recycling over 80% of the total waste that University generates.

KAUST has committed to supporting the visionary waste management startup, as a way to lead change in the Kingdom and achieve the University's zero-waste sustainability goals. Together, Edama and KAUST are working to change attitudes and approaches to waste management and help Saudi Arabia move toward smarter, more sustainable businesses and lower impact living.
"Here at KAUST, we produce a lot of horticulture and food waste. The Edama composting facility will allow us to reach 96% of our organic waste-management goal, so we can divert waste away from landfill and focus on recycling," Matthew Early, vice president of facilities management at KAUST, explained.
With no other large-scale composting companies in operation specialized in desert composting, KAUST and Edama believe their collaboration is a pilot for others in the Kingdom to follow.
Founded in 2018, Edama designs, builds and operates bespoke composting facilities for communities that are committed to sustainability. The startup uses organic waste and transforms it into high-quality soil improvement products specifically designed for use in desert environments by local farmers, landscapers and home gardeners.
The new compost facility will allow Edama to manufacture and sell products, including their Edama Desert Compost—an organic soil improver that boosts soil fertility while improving water retention. Edama also produces a hydroponic growth medium made using date palm waste called Edama Palm Peat, which boosts hydroponic yields while diverting a common by-product of the date industry that is otherwise sent to landfills.
"Our innovation lies in adapting the composting process to the local hot, arid weather conditions and challenging local waste feedstocks, such as palm fronds," Sabrina Vettori, chief executive officer of Edama stated. "The partnership with KAUST is about more than just an investment—it is a key step in creating innovative solutions for Saudi Arabia's sustainable development."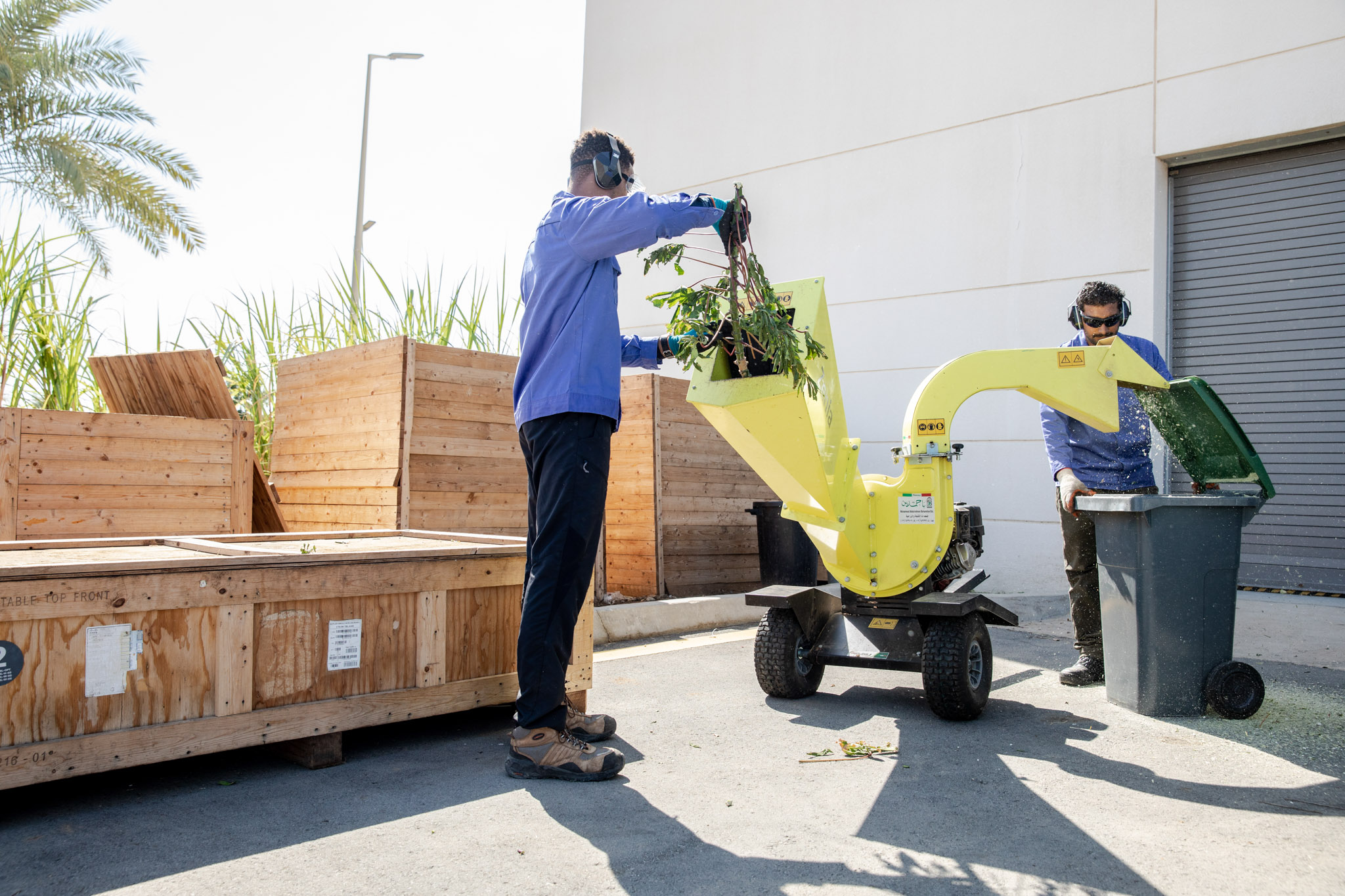 Edama Organic Solutions team members processing green waste to make their Palm Peat product. Photo by Khulud Muath.

​
Currently, organic waste goes straight to landfill sites where it becomes a pollutant, adding to greenhouse gases and leaching harmful chemicals into the soil and groundwater. But organic waste contains precious resources that can help farmers grow more food with less water in desert environments, where there is limited arable land, water is scarce, and soil quality is poor – factors that make large-scale desert agriculture difficult and inefficient. Edama provides an essential closed-loop solution as food demand is on the rise in the MENA region.
Edama is focused on rapid growth and expansion. The startup graduated from the KAUST TAQADAM Startup Accelerator in 2018 and is now based in the KAUST Research and Technology Park. The new composting facility being built at KAUST will give the startup exposure and traction with external partners and potential customers.
Related stories
​