Global census reveals reef shark status, need for improved conservation management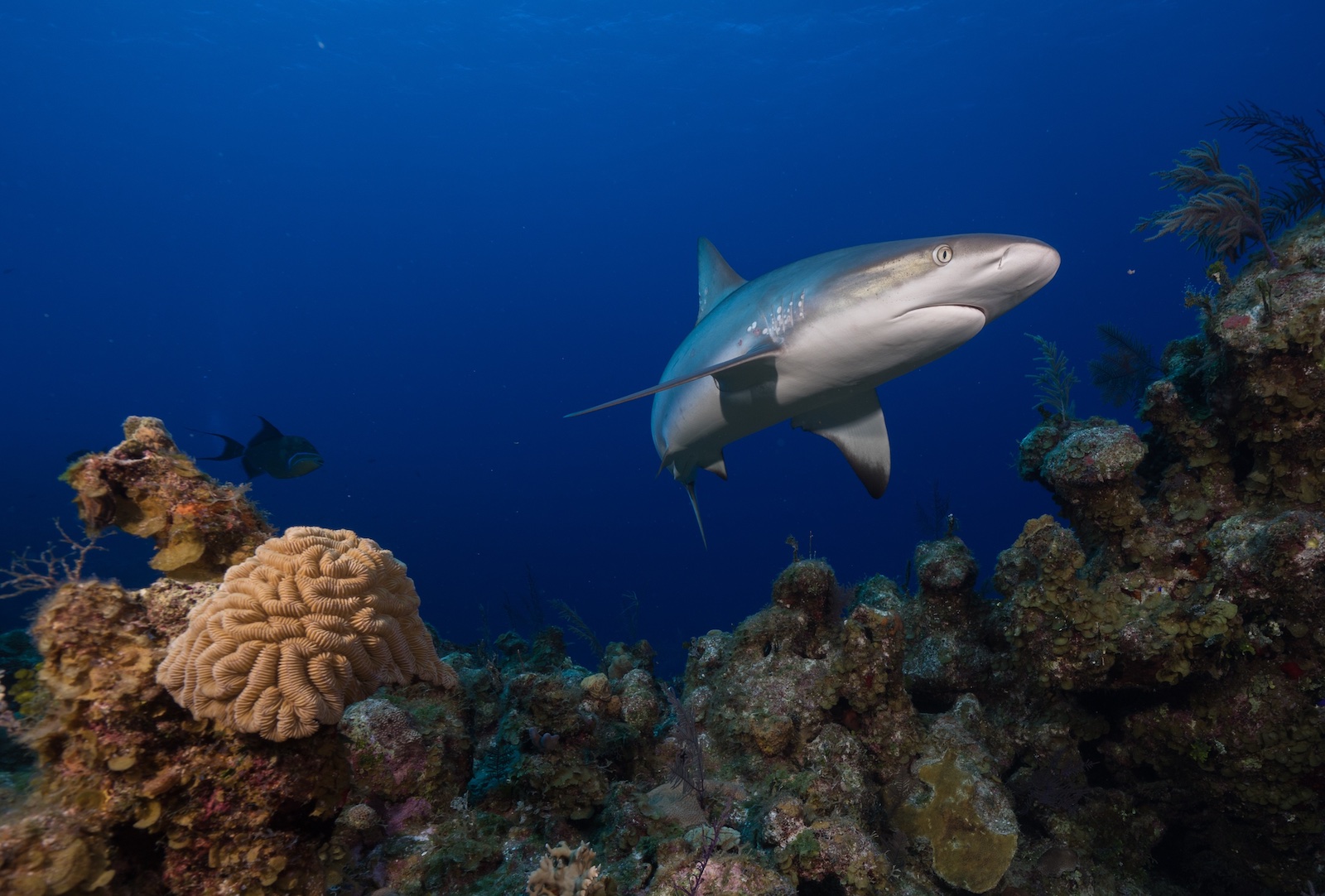 Global FinPrint survey findings show that reef shark populations benefit from fisheries management, shark sanctuaries, and closed areas, but suffer in large human population areas with weak governance and overfishing. Photo: Courtesy of Global FinPrint.
​In the 1940s global audiences watched spellbound upon seeing first-time film footage of marine life by Jacques-Yves Cousteau, famed French naval officer, underwater filmmaker, and inventor of scuba gear. Cousteau's ocean scenes brought the mysteries of the deep to the public eye, and in so doing, increased knowledge of marine species and habitats, and transformed the field of marine conservation.
Underwater documentation is an essential means of gathering marine data today. Methods continue to evolve. Marine scientists at KAUST participated in a landmark, visual census called Global FinPrint that turned cameras on reef sharks to assess the status of their populations around the world. Researchers gathered data using BRUVS—Baited Remote Underwater Video Systems.
The study's findings, published in the scientific journal Nature in July 2020, reveal that populations of reef sharks are thriving in locations where marine conservation policies and fishing regulations are in place, but scarce to none in areas where overfishing occurs and resource protections are poor.
Sharks were absent on nearly 20 percent of coral reefs surveyed where they should have been present. The Nature paper raised the idea of functional extinction—that a species may still be present in an ecosystem, but in such low numbers that it no longer serves its function.

Why reef sharks?
As apex predators at the top of the food web, reef sharks keep fish levels in check and maintain balance in the trophic chain, which can be important for reef recovery. They are "canary-in-the coal-mine" indicators about the overall condition of reef systems. To learn about reef sharks is to also learn about these other web-of-life connections. Yet these sharks are an understudied species.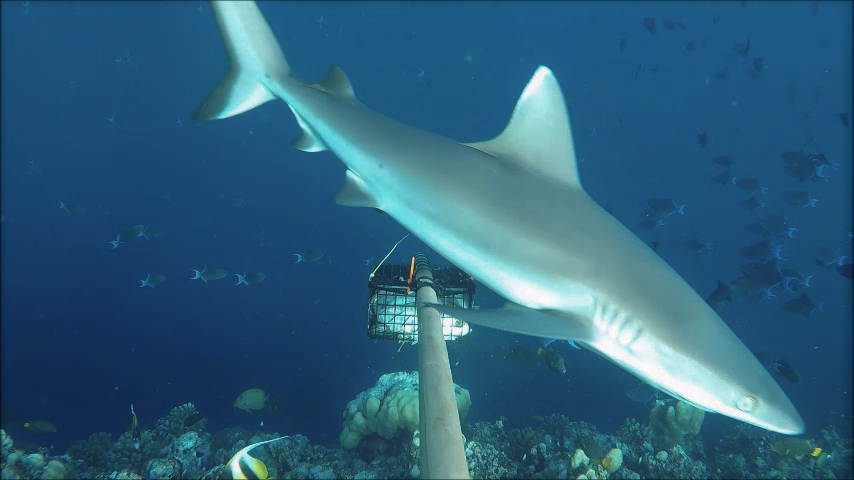 BRUVS footage shows a reef shark approaching bait in the Red Sea. Photo: Royale Hardenstine / KAUST.


​