KAUST strengthens strategic ties with Shenzhen, China, to boost innovation and economic impact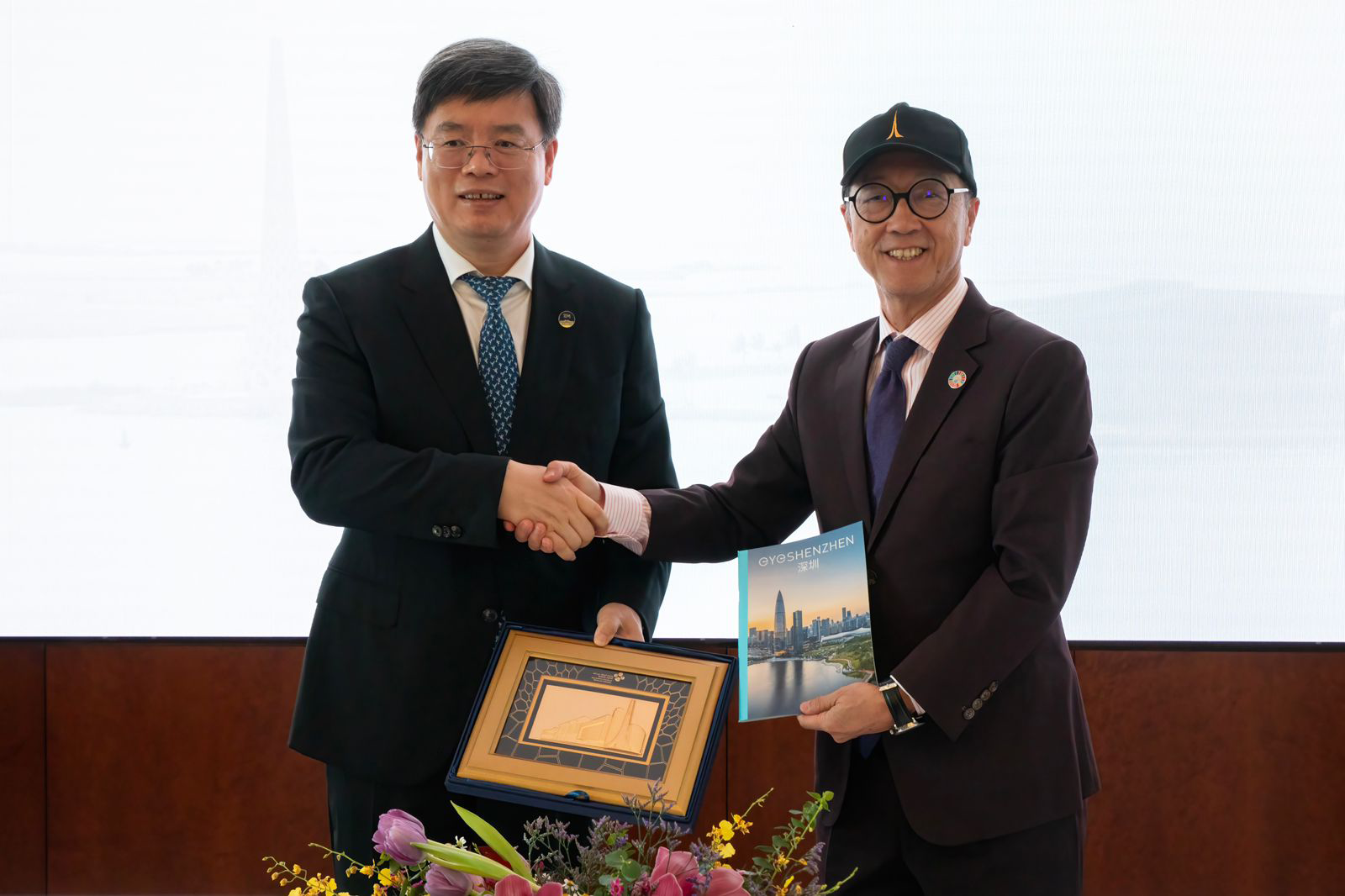 Mayor Shenzhen Qin Weizhong with President Tony Chan
Last week, KAUST further strengthened its strategic ties with Shenzhen, China's third most economically and technically developed city.
During a visit to the University's campus on September 14, the mayor of Shenzhen, Mr. Qin Weizhong, along with 50 delegates from Tsinghua University; Tsinghua Shenzhen International Graduate School (Tsinghua SIGS), Research Institute of Tsinghua University in Shenzhen (RITS); Chinese University of Hong Kong, Shenzhen (CHUK-Shenzhen); Shenzhen InnoX Academy; and Shenzhen Research Institute of Big Data (SRIBD), signed several Memorandum of Understandings (MOUs) with KAUST. These MOUs emphasize shared capabilities in research, education, talent exchange and training, innovation, and entrepreneurship. These collaborations aim to foster a new generation of scientific research and innovation leaders, elevating the Kingdom's higher education system to unparalleled standards.
The Shenzhen alliances are part of a central pillar of KAUST's new strategy, unveiled last month. A component of its renewed vision, the University is intensifying its drive to launch initiatives that establish connections with elite academic institutions and innovation hubs worldwide. These alliances aim to deepen scientific relationships, catalyze technology adoption, and promote research commercialization to uplift the Kingdom's economic competitiveness.
"Our collaboration with esteemed Shenzhen institutions embodies one of KAUST's primary objectives — to enhance the commercialization of our research and promote global research partnerships and talent cultivation. These synergies will amplify our influence and bring tangible benefits to the Kingdom," said KAUST President Tony Chan.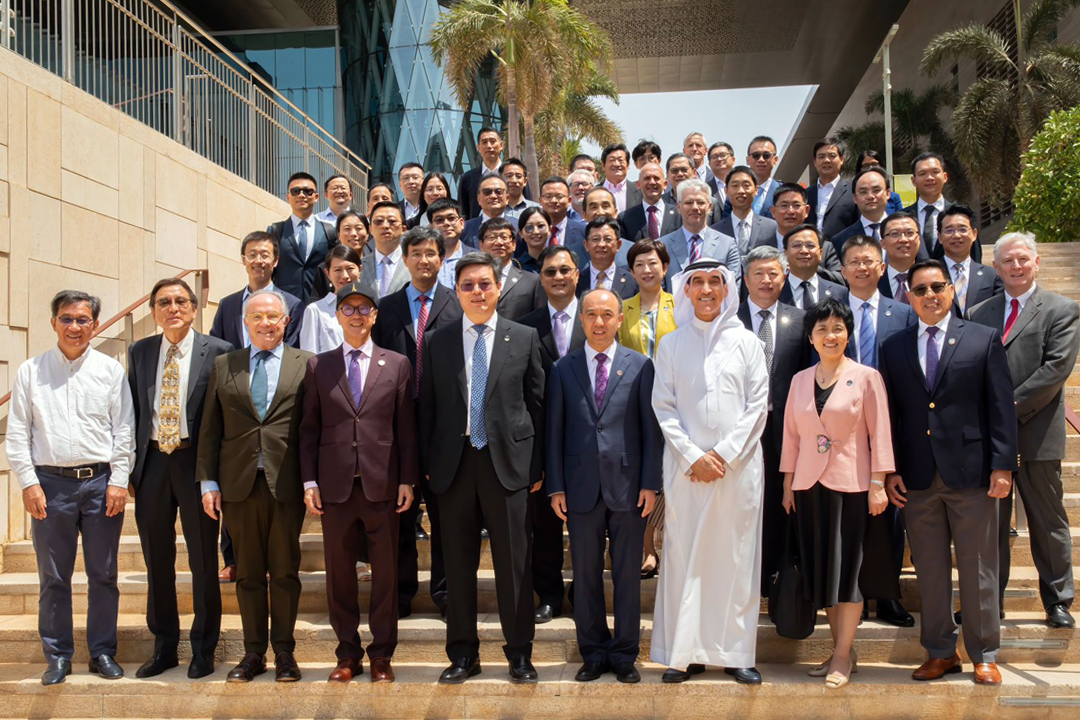 The delegates with KAUST representatives on the campus
The visit to KAUST was followed by an event in Riyadh, where the Saudi Arabia Research, Development and Innovation Authority and KAUST co-hosted the Shenzhen delegation. Among the attendees in Riyadh were Chinese Ambassador Chen Weiqing and around 200 representatives from Saudi ministries and private companies.