Known as the "Nespresso for plants and herbs," Natufia's indoor garden was developed to produce high-quality, nutrient-rich, fresh produce.
​KAUST welcomes Natufia, a leading startup tech company, to Saudi Arabia. The Estonia-founded company has developed the world's first smart indoor kitchen garden, which provides technology to harvest herbs, leafy greens and vegetables at home. KAUST is leading a USD $3.5 million investment, awarding USD $2 million to Natufia through their venture capital investment arm—the KAUST Innovation Fund (KIF)—as the startup takes up residency at the KAUST Research and Technology Park (KRTP).
In regions such as Saudi Arabia, difficulty accessing local fresh produce and reducing waste in the food supply chain are increasingly pressing issues. Known as the "Nespresso for plants and herbs," Natufia's indoor garden was developed in response to these growing challenges of sourcing high-quality, nutrient-rich, fresh produce.
Natufia's revolutionary hydroponic home kitchen technology gives homeowners year-round control over what they want to grow, regardless of climate or season, ultimately resulting in reduced food waste. The technology also aims to lower environmental impacts by reducing packaging, pollution, food miles and toxins.
"We are delighted to welcome our latest spin-in partner, Natufia, to the Kingdom and support their expansion in the region – and the world," said Kevin Cullen, vice president of KAUST Innovation and Economic Development. "Spinning-in talented, entrepreneurial, international startups is a priority for KAUST as we continue to enhance the growing innovation ecosystem in the Kingdom and establish KAUST as the Deep-Tech Heart of the Saudi Economy."
The move is made possible by the KAUST ability to invest and support diverse startups while offering new expertise and opportunities for further collaboration. Natufia is the latest in top talent that KAUST has attracted from around the world to energize the culture and community of startups in Saudi Arabia. The growing company also has a presence in both the U.S. and Europe. However, residing at KAUST will result in further R&D capabilities for innovation and create job opportunities supported by the University while showcasing Saudi Arabia as an obvious choice for business in the Middle East.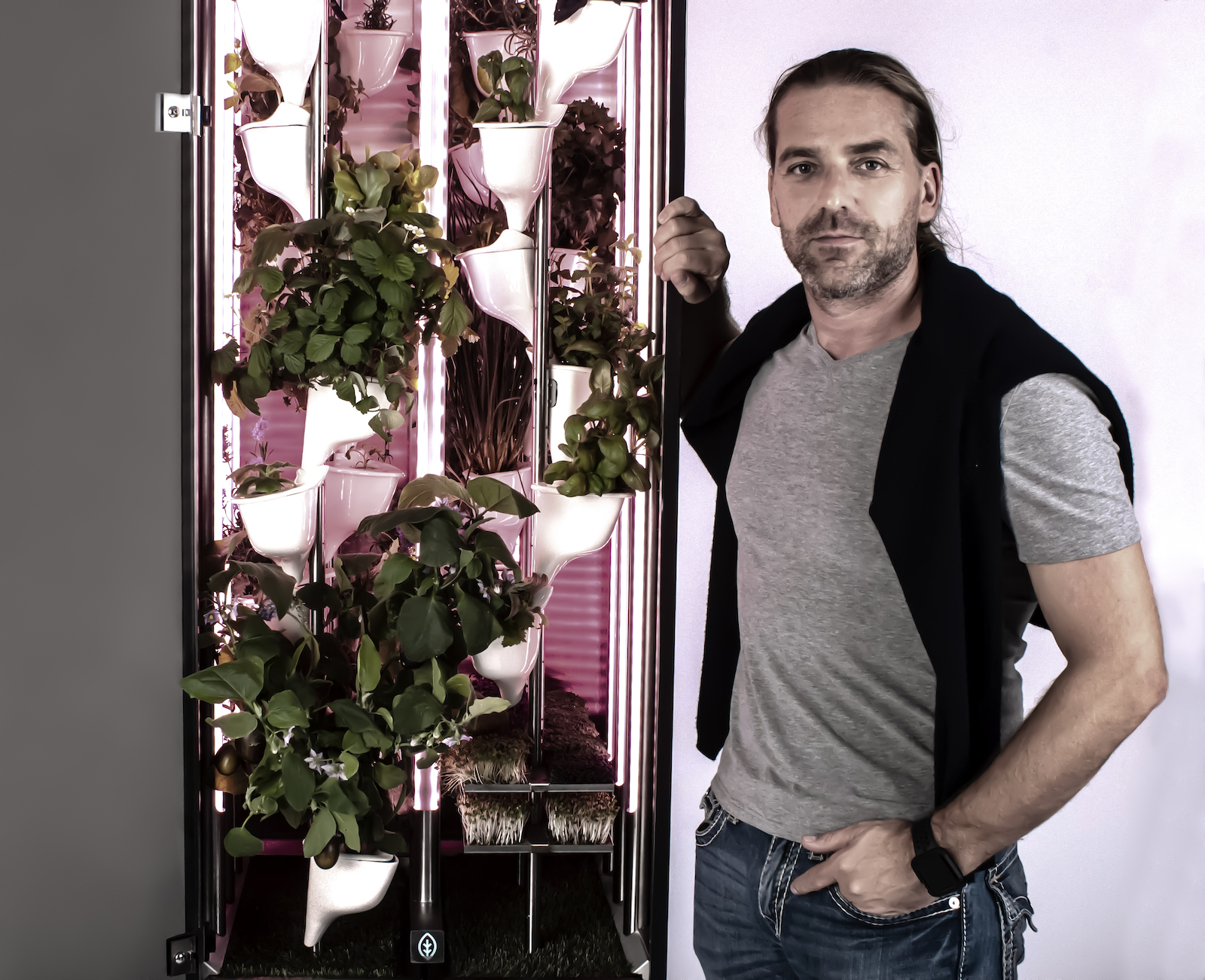 Natufia was founded in 2014 by Gregory Lu.


​
Co-founded in 2014 by Gregory Lu, Natufia goes beyond farm-to-fork, providing herbs and plants from kitchen-to-table. The company is a multi-award winner: Sustainable Design Award (Westedge, Los Angeles 2019), Innovation Award (NKBA, Las Vegas 2020), Innovation Award people's choice (KBB, Birmingham 2020) and the Green Innovation of the year 2021 (Green Builder Media). Previous investors of the startup include Butterfly Ventures (Finland), Techstars (USA) and the family-office Ginco Investments (UAE), who remain minority shareholders.
The innovative fridge-size appliance is easy to use, and plant growth is fully automated. It comes as a self-contained cabinet that provides the optimal combination of water, lighting and nutrients to grow plants, providing as much as two harvests per day.
By supporting the new venture, KAUST will help launch the product to the mass market as an "affordable luxury," offering families an immediate holistic, forward-visioning solution to healthy living.

"The current crisis has shown how much we must rely on locally produced food. Thanks to the scientific partnership we are establishing with KAUST and the talents we will hire from the Kingdom, we will accelerate the development of our next models and service the increasing demand of our products," said Gregory Lu, CEO and founder at Natufia. "KAUST is in the middle of the desert — it is more than natural that this technology is thriving from Saudi Arabia."
KAUST's spinning in of Natufia demonstrates its commitment to promoting and fostering the Kingdom's growing entrepreneurial network while contributing to the goals of Vision 2030.
The University continues to invest in on-going support and novel, deep tech startups that have the potential to immediately offer viable solutions to critical issues facing both the Kingdom and the greater world.
Related stories: