Factors such as increasing worldwide population growth and increased levels of global warming mean that the world's freshwater resources are increasingly strained and drained. Now more than ever, it is crucial for the scientific community to discover solutions for freshwater ecosystems while meeting the human need for safe water.

Peiying Hong
, KAUST assistant professor of
environmental science and engineering
, dedicates the majority of her time to water research, and in particular wastewater and harnessing its potential to address global water scarcity and to improve global health issues in developing countries. Hong's research aims to understand the roles and interactions of microorganisms in ecosystems and utilize these insights to solve problems related to water quality and water reuse.
Through her and her team's ongoing research, Hong believes that treated wastewater is a valuable alternative water resource, noting, "We believe we can reuse water, but first we need to convince people to reuse wastewater—we need to convince them it is safe."

From Singapore to Saudi Arabia

As a native of Singapore, Hong is all too aware of the need to have readily accessible safe groundwater supplies and the role desalination and treated wastewater can play in meeting water needs. It was during her time at the National University of Singapore (NUS) where Hong first developed molecular methods to detect wastewater contamination. At NUS, she spent one year as a research engineer and an additional year as a research fellow.

"I was a Ph.D. student in NUS when our then-President Shih Choon Fong became the first KAUST president. That was when I became aware of KAUST and the research pillars here. I thought the research pillars that KAUST took up are very relevant and would create a significant impact on society. Therefore, when the opportunity arose in 2011, I applied for the faculty position and came to join KAUST," Hong said.

According to Singapore's National Water Agency, PUB, the demand for water in Singapore is currently about 430 million gallons a day—that is enough water to fill 782 Olympic-sized swimming pools. PUB also believe that "by 2060, Singapore's total water demand could almost double...and that desalination will meet up to 85 percent of Singapore's future water demand."

"In addition to desalinated waters, treated wastewater, also forms a very important source of water for my home country. Through research and development, Singapore is now self-sufficient in water, and hence I believe that the same can be done to address water scarcity issues in many other countries such as Saudi Arabia," Hong said.

Freshwater for both industrial, agricultural and human use is scarce in Saudi Arabia, and KAUST and NUS have a history of collaboration on water research. In 2016, both launched a research partnership focusing on hybrid desalination technology. The KAUST-NUS collaboration has led to the creation of a spin-off company called MEDAD. MEDAD aims to create an efficient, low-cost method of conducting desalination called hybrid multi-effect adsorption desalination.

Current research

Hong's current research at KAUST aims to address global water scarcity issues by promoting the use of alternative water resources like treated wastewater and seawater to alleviate the demand on our non-renewable freshwater supplies. The bulk of her research focuses on assessing and improving the safety of treated wastewater.

The main goal of her research and research questions is to identify critical knowledge gaps and exploit new approaches to deliver novel insights that advance water reuse programs in a safe and sustainable manner. These approaches include: implementing engineering approaches that balance both sustainability and safety concerns; developing best management practices to minimize risks associated with water reuse; and facilitating the development of policy, regulation and institutional initiatives.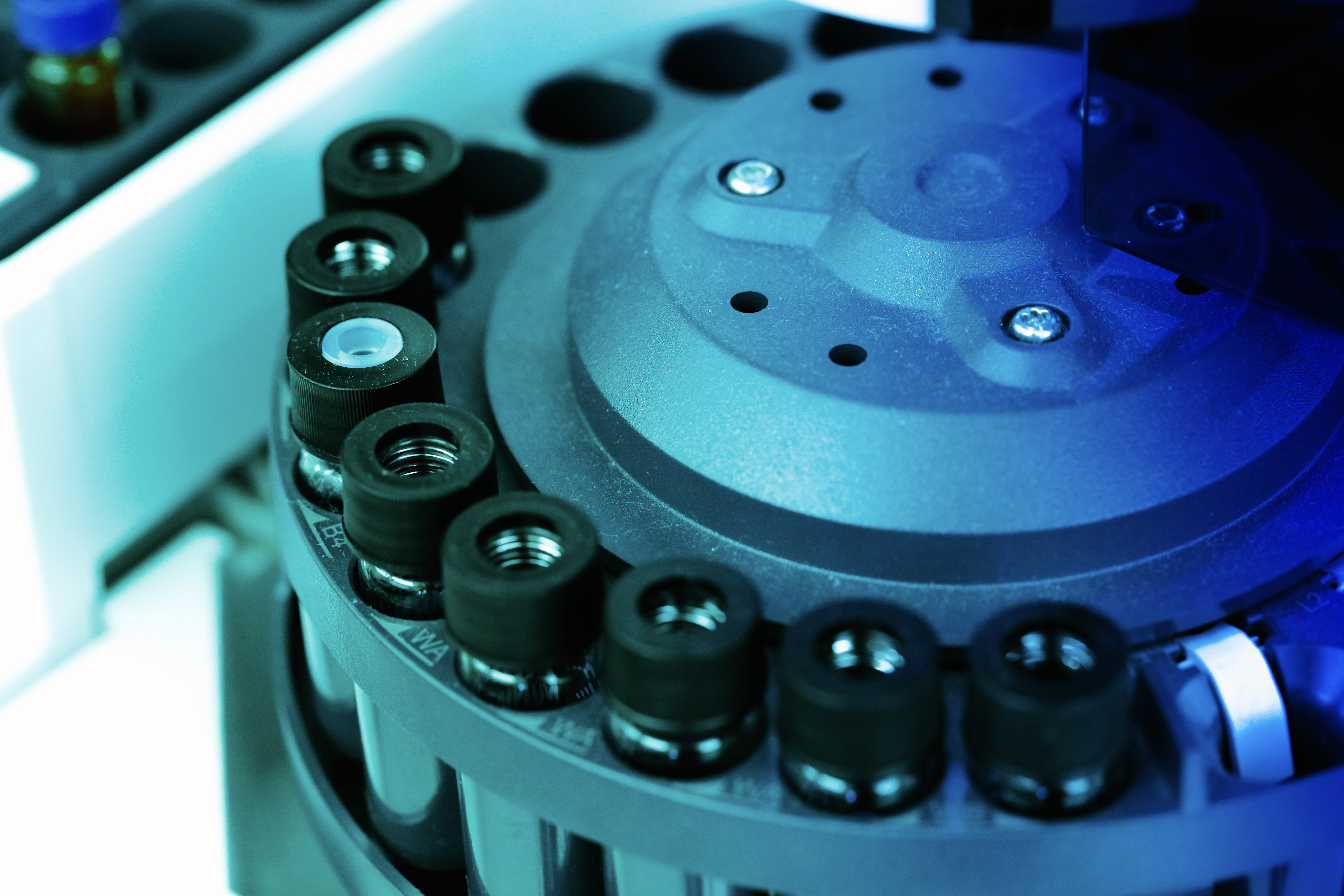 KAUST Assistant Professor Peiying Hong uses a variety of lab equipment with her on campus team to assess and improve the safety of treated wastewater. Photo by Anastasia Khrenova.


​
The basis for the research directions within her team involves understanding three core principles: firstly, the diversity, fate and persistence of microbial contaminants in wastewater; secondly, how existing wastewater treatment technologies fare in terms of removing microbial contaminants; and thirdly, how anaerobic processes can be developed into a safe and sustainable technology to treat wastewater. Hong and her group seek to provide the fundamental science and goal-oriented research underpinning improvements in water health and water management.
Water issues in the Kingdom

Upon joining KAUST in 2012, Hong observed that there were two significant problems in regards to wastewater reuse programs in Saudi Arabia. The first problem being that "roughly 50 percent of the country is connected to sewage pipelines, with the remaining 50 percent reliant on septic tanks or on the direct discharge of partially treated wastewater into the sea or man-made lakes," she explained.

The second problem she noticed stems from the potential high diversity of contaminants that are present in sewage as a result of global people movement. In Jeddah, a mere 133 kilometers from her base at KAUST, Hong has the perfect natural laboratory for her research. Annually, millions of religious pilgrims from around the world visit Saudi Arabia to perform the Hajj—the annual Islamic pilgrimage to Makkah, a pilgrimage that all adult Muslims must undertake out at least once in their lifetimes. With each visit, visitors to Jeddah and the surrounding area add their microbes to the local wastewater stream.

"Many pilgrims come from developing countries where healthcare might be limited and consumption of off-the-shelf antibiotics is rampant. The lack of adequate sewerage connectivity, which is exacerbated by a seasonally transient population, promotes the dissemination of antibiotic-resistant pathogens into the wastewater and environment," Hong said.

Because of this, her team seeks answers to the following four research questions: are there new or emerging microbial contaminants in wastewaters?; is the existing wastewater treatment process effectively removing emerging microbial pollutants?; are natural, low-cost biocidal strategies suitable for use to tackle emerging microbial contaminants?; and are anaerobic membrane bioreactors (MBR) a safe and sustainable technology to be used in a decentralized manner?

Combating microbial contaminants

This year, her research team carried out tests on Jeddah's metropolitan wastewater system. The idea behind the study was to see if the current wastewater processes available in the Kingdom could remove potential harmful pathogens. The researchers also wanted to gain a clearer picture of the persistence levels and survival strategies of these microorganisms when they are subjected to a water purification process.

"We believe we now have a clearer idea of what type of emerging microbial contaminants cannot be effectively removed by the existing wastewater treatment technologies. These contaminants remain to be present in the treated wastewater," Hong noted.

"Most importantly, we have a clearer understanding on their fate and persistence, as well as the strategies adopted by these microorganisms to facilitate their survival through the treatment process. With this knowledge, we can improve our treatment technology or management practices to lower detrimental problems or risks associated with these contaminants during reuse events," she added.

A vision for change

Although Saudi Arabia leads the way globally in terms of its desalinated water usage and facilities and is actively sharing its desalination knowledge, techniques and experiences operating big-scale desalination plants with other nations, the water reuse rate in the Kingdom remains low. However, it is anticipated that the rate of water reuse will change in the future. Water reuse is within the country's recent National Transformation Program, Vision 2030. Hong firmly believes that because of the Vision 2030 initiative, various ministries in Saudi Arabia are now currently expanding research and development in regards to the use of treated wastewater with the end goal of increasing the current reuse rate.

"Water reuse is specifically stated in Vision 2030 of the country. The intention is to mitigate the depleting groundwater supplies by increasing the reuse rates. With this new drive, it is expected that technology developments related to wastewater treatment and reuse will become a national research priority," Hong outlined.

"I think the government ministries in Saudi Arabia recognize the benefits of treated wastewater; for example, how it can (a) improve our water security; (b) decrease our use of non-renewable groundwater supplies and allow sufficient time for it to replenish; and (c) increase our ability to recover valuable resources from wastewater," she added.

Hong is emphatic that she has seen a continued year-on-year improvement in water desalination and water reuse techniques since she first began her research.

"In the past, these water reuse techniques are just about recovering clean water for discharge. Technologies nowadays do not only focus on recovering clean water, but are also able to maximize recovery of other valuable resources from our wastewater—nutrients and energy," Hong pronounced.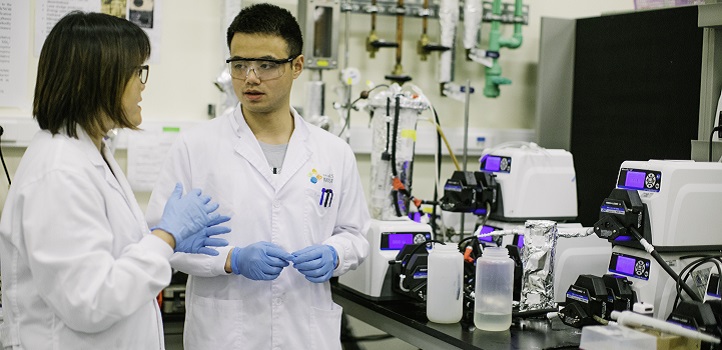 KAUST Assistant Professor Peiying Hong (left) and Ph.D. student Hong Cheng study the biofouling of membranes that filter pollutants from sewage and antibiotic-resistant bacteria and bacterial antibiotic resistance genes. File photo.

​
Collaborative multidisciplinary research

The team at KAUST also plans to enlarge its lab-sized bioreactor to treat the wastewater produced by the community living and working at KAUST. Hong and her group are hoping to use these scaled-up anaerobic membrane bioreactors as a decentralized wastewater treatment technology to treat the wastewater on-site.

"We are researching on the potential impact of this treated wastewater on food safety. We are also collaborating with our plant sciences colleague Professor Ikram Blilou and her team to examine the impact on crop yield and plant health. At the same time, we are coupling what we have learned about the emerging microbial contaminants and developing low-cost biocidal strategies to further inactivate these contaminants so as to enhance the safety of reuse water," she said.

The aforementioned biocidal strategies can also be expanded and be used in other water sources—for example, in seawater.

"To better assess the water quality, we are also developing tools to provide faster and more accurate water quality testing, which we believe is essential to better protect public health," Hong noted.

Along with her Ph.D. student Hong Cheng, Hong is also investigating biological fouling, or biofouling, and how it impacts water treatment research.
"Our research has highlighted the fact that existing wastewater treatment plants need to be retrofitted with better technology—for example, membrane filtration, to ensure substantial removal of contaminants. However, one problem with membrane-based technologies is biofouling. Biofouling depreciates the lifespan of the membrane and increases the operational costs. Many strategies exist to eradicate biofilm formation on it, and there is a limit to how much biofilm we can remove at the end of the day," Hong said.

In this study, the team at KAUST adopted a change in the paradigm. Instead of being focused on eradicating the biofilm, they asked whether it is possible to let the biofilm grow to a certain level/thickness and then observed whether the biofilm was actually helping to achieve better water quality.

"Indeed, our study showed that biofouling can help remove contaminants from wastewater by functioning as a layer that adsorbs contaminants," she added.

Wastewater can be safe water

In the future, Hong would like to research the impact that climate change will play in global water scarcity.

"Climate change could exacerbate water scarcity, and we are going to see more events like extreme precipitation or prolonged drought that may further perturb water quality. We may need better surveillance technologies to monitor that," she predicted.

Hong is of the opinion that water scarcity is not fully understood in some countries. "Take Saudi Arabia as an example; it is a highly water-stressed country with non-renewable groundwater supplies. Yet because water is a heavily subsidized commodity, people do not feel the need to conserve it," she said.

Water usage rates in Saudi Arabia remain high at 265 liters per person per day, and it is expected to increase each year.

"Until the problems related to water scarcity start impacting our day-to-day activities, water scarcity remains an environmental issue that is hard for people to fully understand," Hong emphasized.

Hong believes that as a society, we already have treatment technologies that can convert wastewater into freshwater that is more pristine than some of the current groundwater supplies in use. However, she also believes that more outreach and education has to be done to change the perception people have towards treated wastewater for reuse.

"I think the 'yuck' factor is still there even though the technology is already there to convert treated wastewater to clean water. We have to design our outreach programs by showcasing the technologies we have coupled with scientific findings related to these technologies to convince people that this treated wastewater is safe for reuse," she said.

"Because most of the groundwater aquifers are heavily utilized, a lot of the remaining groundwater is of poor quality and may be contaminated. Yet the public think it is safe to use this groundwater for agricultural irrigation to produce the food they eat, but they do not use treated wastewater for this purpose. With science, education and outreach, we hope to convince people that with the right type of treatment technology and management practices, these waters are safe for reuse," she concluded.



Related stories: