KAUST Entrepreneurship Adventures course launched on the edX platform.
KAUST recently opened registration for its first Massive Open Online Course (MOOC) titled "Entrepreneurship Adventures" scheduled to start July 4, 2021. The gamified masterclass promises to be a breakthrough in online learning and is the first entrepreneurship course in Arabic hosted on the global education platform edX.org.

The announcement was made during the virtual event themed "Who Will You Be?" featuring inspirational youth stories and experiences of several industry experts including Amin Al-Nasser, CEO of Saudi Aramco, Lubna Olayan, chair of Saudi British Bank (SABB) and chair of Olayan Financing Company, Kathy Pugh, vice president of content strategy and partner success at edX, and Andrew Liveris, former chairman and CEO of Dow.
Supporting Vision 2030
Entrepreneurship is a key initiative of Saudi Arabia's Vision 2030 to diversify the economy. There is a strong momentum for entrepreneurship in the Kingdom, with venture capital funding increasing by 55% in 2020 and reaching a record high of USD $152 million, despite COVID-19. According to a recent study by Global Entrepreneurship Monitor, nearly 77% of Saudi's are interested in starting a business—ranking second highest out of 49 countries.

"The conditions for startups in Saudi Arabia are incredibly favorable, and there is a huge demand for entrepreneurship education in the Kingdom," said KAUST President Tony Chan. "We are confident that this new foundational entrepreneurship course will help flood the market with new ideas and entrepreneurial adventures. The novelty of our first ever MOOC is not lost on us, and we are proud that it is launching on edX and available entirely in Arabic."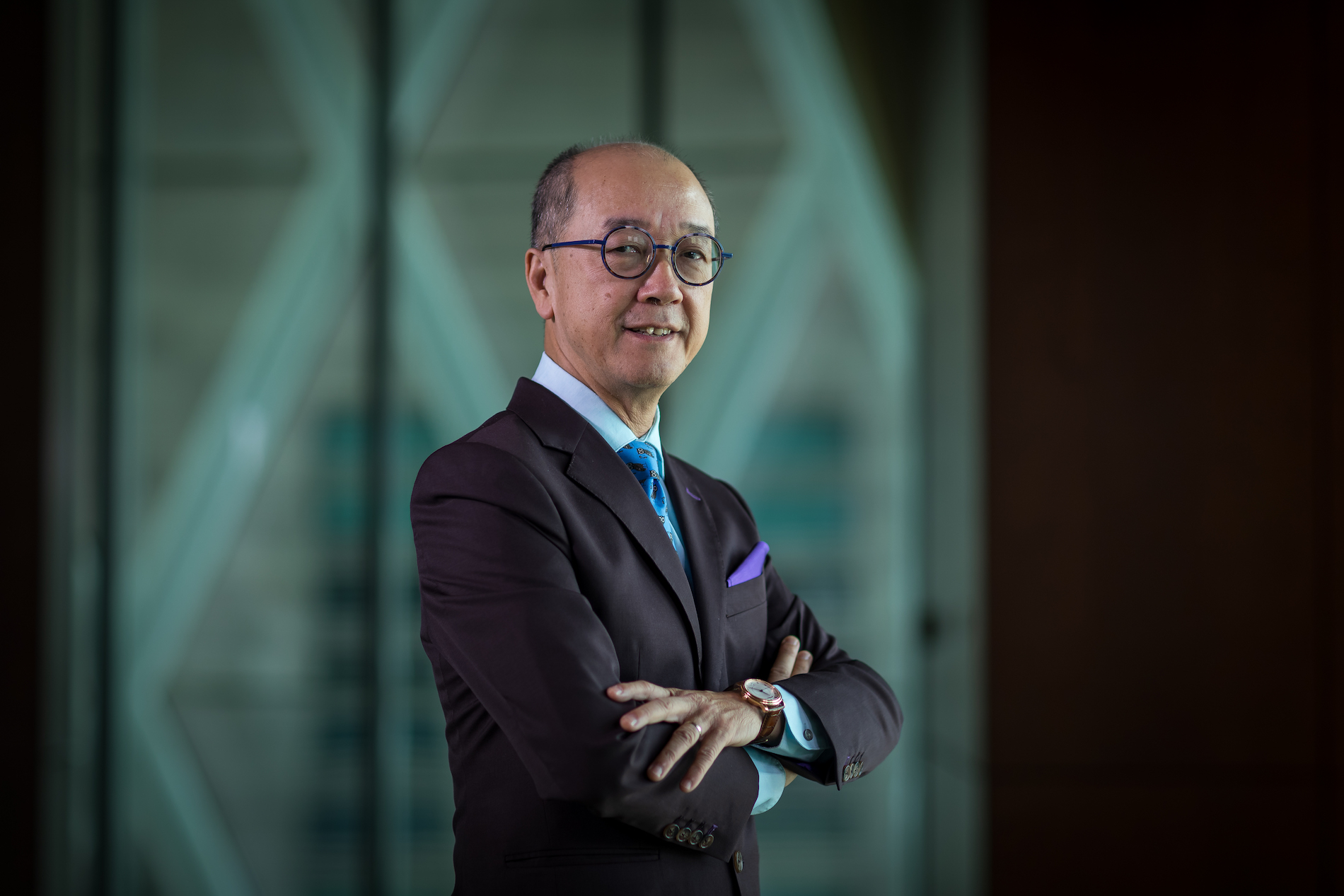 KAUST President Dr. Tony Chan.


​
The eight-week online masterclass teaches the fundamentals of entrepreneurship from the University's award-winning Entrepreneurship Center. Available for free and open to aspiring founders and anyone interested in turning their business ideas into reality, the virtual course will take students through the startup lifecycle where they navigate the real-world scenarios entrepreneurs face when starting a business. At the end of the program, students will have gained the skills and knowledge needed to jumpstart their entrepreneurship career. Students are eligible to receive a certificate of completion from KAUST.
"At edX, we believe that you have the potential to create change in your lives, communities, and the world," Kathy Pugh said, speaking at the event on the edX mission and KAUST partnership. "We also believe that the transformative power of education is what unlocks that potential. The first KAUST course on edX is focused on democratizing entrepreneurship education, with a focus on entrepreneurship training for Arabic speakers—and it is the first Arabic language course on edX that focuses on this topic."
Learning from a panel of experts
In addition to KAUST lecturers, the masterclass features a lineup of high-profile entrepreneurs, angel investors, and venture capitalists who bring first-hand knowledge and expertise to the learning process. Experts include Mohammed Aldossary, an entrepreneur who helped Careem to blitz-scale before getting acquired by Uber and who just raised USD $30 million for his latest venture, Sary; Amal Dokhan, a partner at 500 Startups; Faris AlRashed, founder and chairman of Derayah Ventures; and Maan Eshgi, a partner at VentureSouq.
This course is a continuation of the KAUST vision to support entrepreneurs and drive economic impact through talent development, the launching of new products and services, and job creation. The University has a long track record of training innovators and spinning out successful startups. In the past decade, KAUST has trained 12,583 innovators and supported 320 startups.
The University's venture capital arm, the Innovation Fund, plays a critical role in funding deep technology, with seed- and early-stage investments in 60 startups. By leveraging its technology advantage, corporate partnerships and track record in innovation, KAUST aims to be the deep-tech heart of the Saudi economy.
Register now for the Entrepreneurship Adventures course at entrepreneurship.kaust.edu.sa.
Related
​