H.E. AlFadley inaugurates the Climate Change Center: a strategic initiative to enhance environmental performance in Saudi Arabia and the region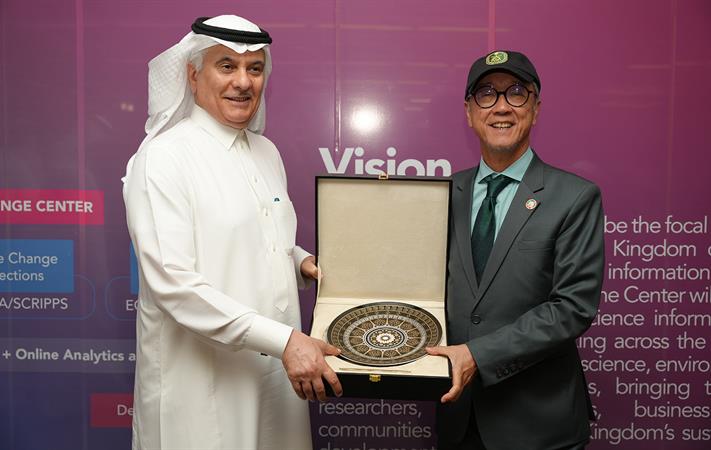 His Excellency the Minister of Environment, Water and Agriculture, Chairman of the National Center of Meteorology Board of Directors, Eng. Abdulrahman bin Abdulmohsen AlFadley inaugurated the Climate Change Center at King Abdullah University of Science and Technology (KAUST). The center inauguration ceremony took place today at the University campus and was attended by several of Their Excellencies, KAUST President Dr. Tony Chan and University leaders, and environmental affairs officials from the Kingdom and the world.
AlFadley stressed the importance of the Climate Change Center as a strategic initiative to enhance the Kingdom's environmental performance and strengthen its role and commitment to the regional and global fight against climate change. He explained that the center would be an essential resource that reflects Saudi Arabia's pioneering efforts in preserving and sustaining the environment in line with Vision 2030 ambitious goals.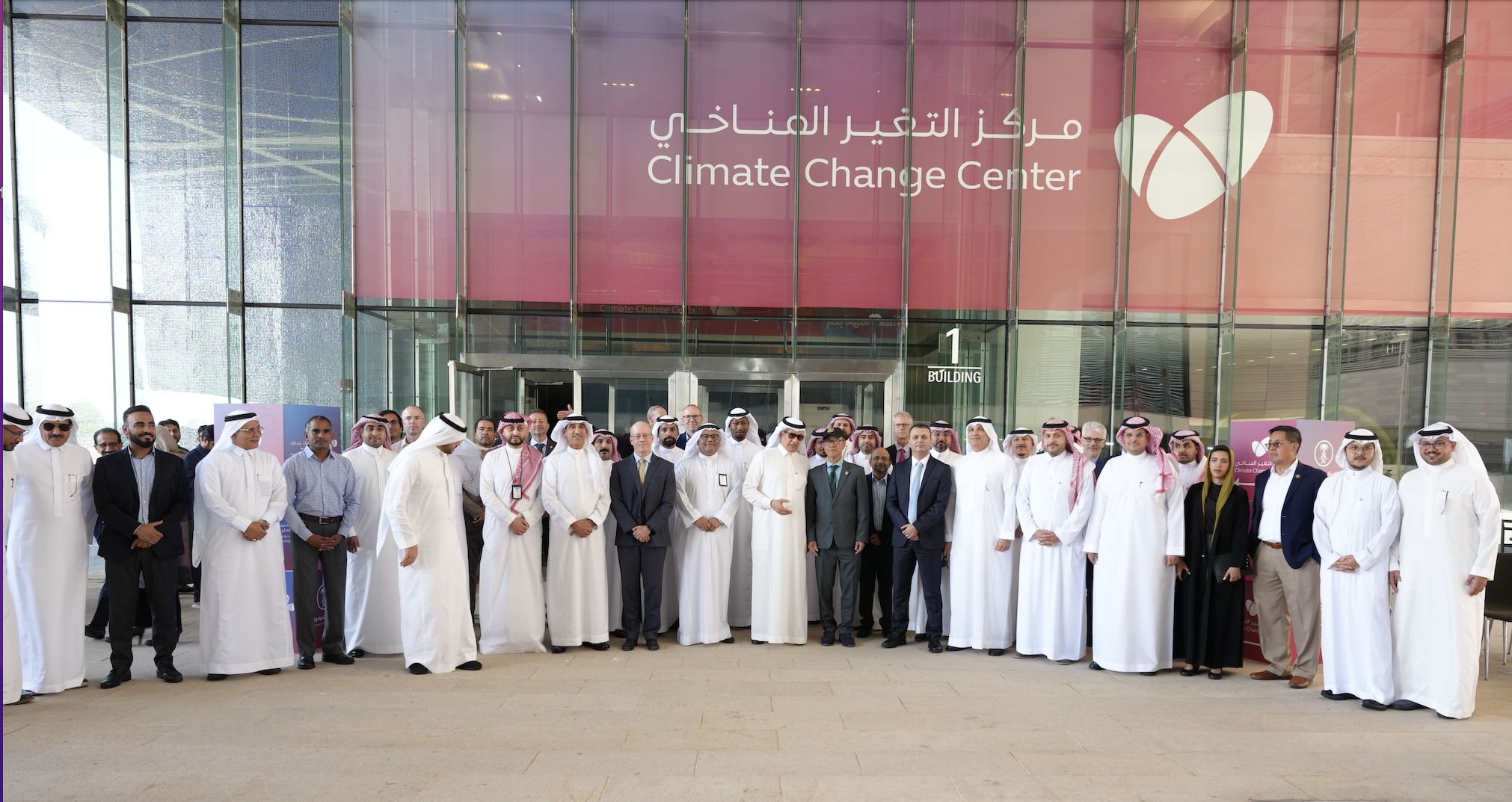 The new center is part of many initiatives announced by His Royal Highness Prince Mohammed bin Salman bin Abdulaziz Al Saud, Crown Prince, Prime Minister at the Middle East Green Initiative Summit 2022. It will support decisions and policymakers in actions regarding climate change and bring together experts and researchers to build human capacities that understand the current climate and predict its future changes, as well as help develop climate information and support future initiatives and plans to mitigate the effects of climate change socially, environmentally and economically.

Dr. Ayman bin Salem Ghulam, CEO of the National Center of Meteorology, said that the inauguration of the Climate Change Center highlights the ministry's efforts to realize Vision 2030 goals by implementing local and regional initiatives aimed at sustainable development for Saudi Arabia and the region. He described the partnership with KAUST as strategic to achieve the desired outputs from the center through local and regional workshops that promote its crucial role.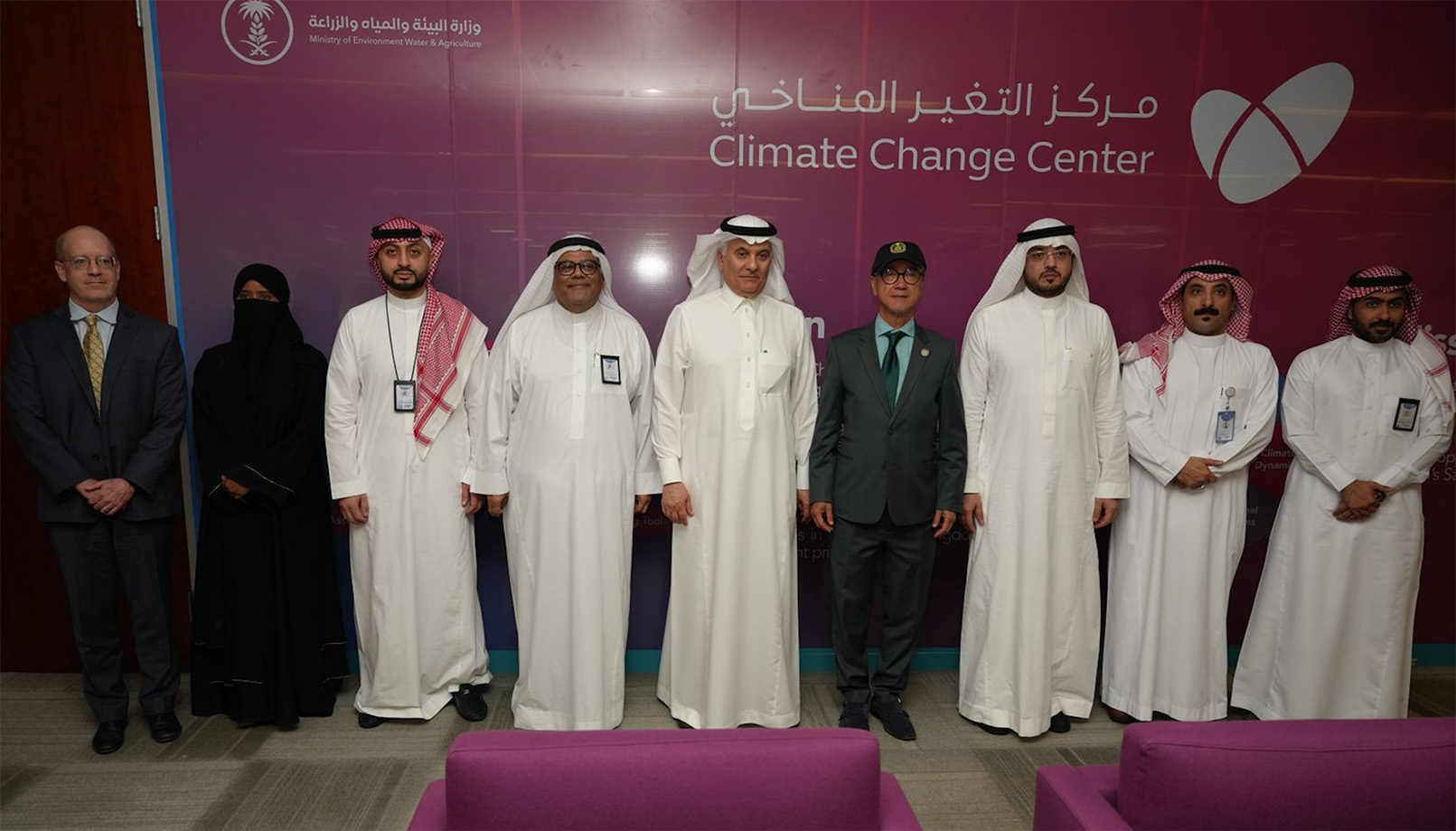 The Center is charged with assembling up-to-date climate and meteorological information and developing state-of-the-art tools to help the Kingdom understand and mitigate the negative effects of climate change by providing the necessary information to decision makers to ensure an effective response to the increase in climate fluctuations.
"Today is a remarkable day for climate science and climate prediction for the Kingdom of Saudi Arabia, and I am very proud of this partnership between KAUST and the National Center for Meteorology," KAUST President Chan said in his speech during the inauguration ceremony. "The Climate Change Center will be the cornerstone of the Kingdom's efforts to understand and adapt to the inevitable consequences of climate change in the region. It will be the new center of gravity and coordinating authority for climate change science in the Kingdom of Saudi Arabia and the region."