Afrah Alothman is a Ph.D. student in marine science at the University, and she came to KAUST after receiving her master's degree from Dalhousie University in Canada. Photo by Chunzhi Cai.
​-By Abdullah Al-Hamdan, KAUST News
"The impossible can come true with willpower and determination." This sentence sums up KAUST marine science Ph.D. student Afrah Alothman's educational journey from Saudi Arabia to Canada and the U.S. and then finally to the University.

Alothman began her university studies in Al Ahsa, Saudi Arabia, where she obtained her bachelor's degree with distinction in biology from King Faisal University. However, her ambition did not stop there⁠—she decided to pursue a master's degree in biology at Dalhousie University in Halifax, Canada, and was supported through the late King Abdullah's Custodian of the Two Holy Mosques Program for External Scholarship.

"I always dreamed of being influential among the girls in my community," she stated. "My decision to specialize in biology was the first step towards my bigger goal, but the scholarship was the real journey that shaped my personality. When I finished [my studies], I came back home with a master's degree and a wealth of knowledge and experiences gained from living abroad for several years."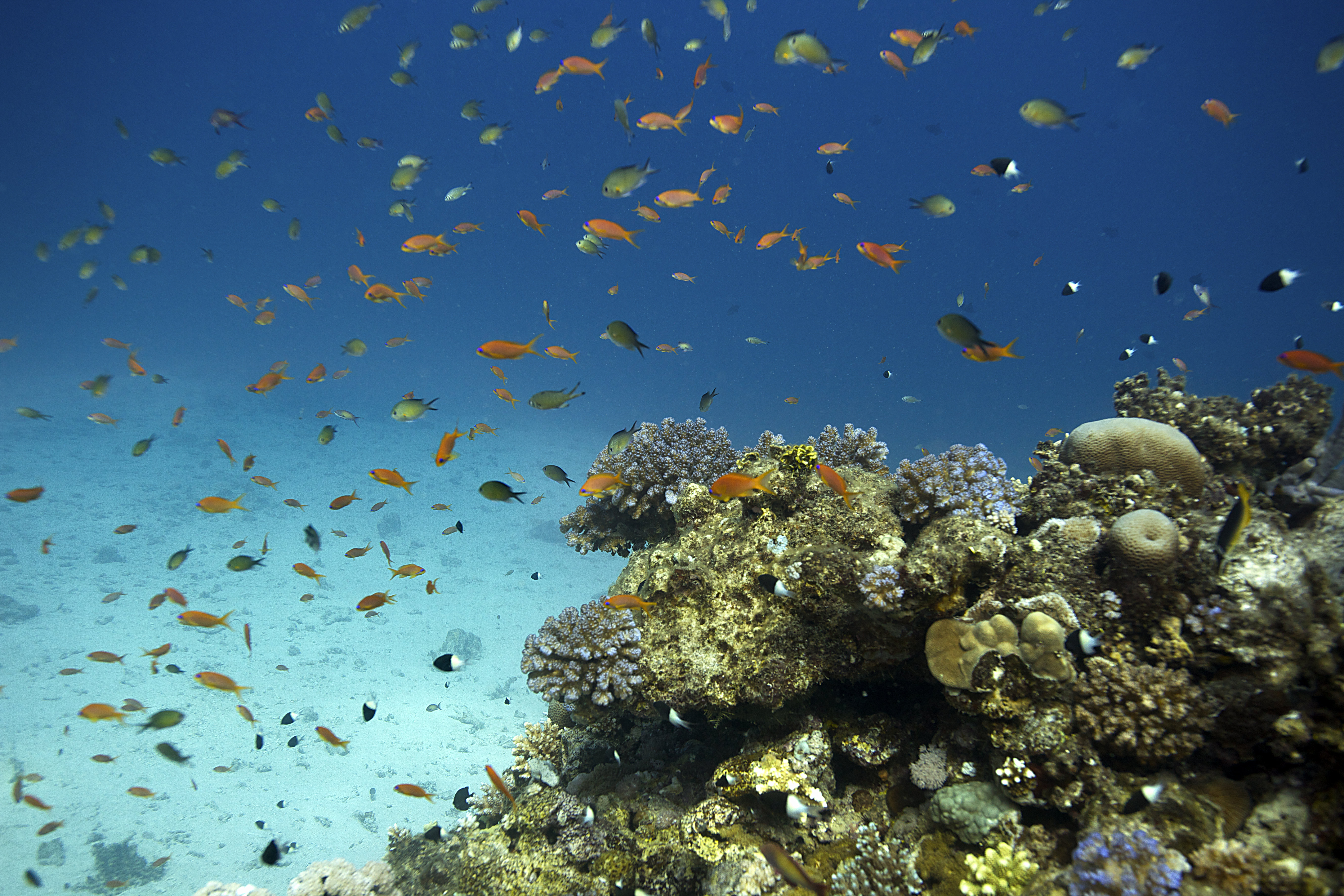 The University's location on the shores of the Red Sea provides a perfect place for marine science students like Afrah Alothman to carry out research work. File photo.


​
Future goals

"I'm currently working on research in the Red Sea, which gives me the opportunity to immerse myself in marine science," Alothman continued. "I participated in two sampling trips onboard the KAUST research vessel Thuwal across the Red Sea. I collected seawater from different depths to measure temperature, nutrients, salinity and other variables directly impacting the marine environment. I also conducted experiments to quantify carbon uptake from the atmosphere by different planktonic microorganisms."

"Afrah recently finished her second oceanographic cruise, and she was very brave, as the weather was very windy with a very, very bad sea," said Susana Agusti, Alothman's supervisor and KAUST professor of marine science. "The vessel was shaking tremendously, making it extremely difficult to deploy the sampling equipment and work at the vessel's laboratories.
"However, she was able to run several experiments onboard, which is notorious—she had to tie down all the lab materials to avoid them being broken. She also had to move up and down from the vessel's decks, as she needed to incubate the water sampled for several hours under the natural sun levels of the upper deck. She then did the analysis at the labs on the main deck. Bravo, Afrah!"

Alothman is keen to conduct more experiments in the Red Sea. Her other goals for the future are to be a contributor to Saudi Vision 2030 and to become an active member in the process of transferring expertise and knowledge to youth and the next generation.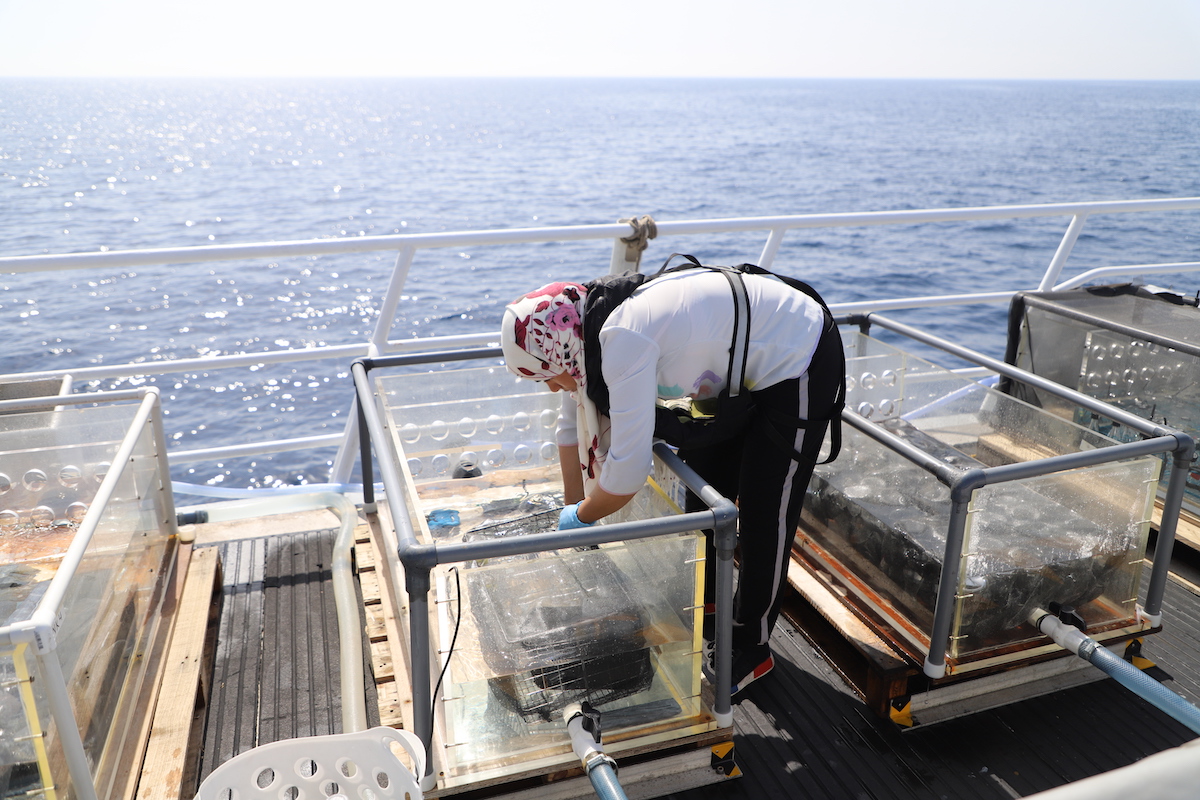 Ph.D. student Afrah Alothman conducts research onboard a boat in the Red Sea. Image courtesy of Afrah Alothman.

​
Science at KAUST

Alothman heard about the achievements of KAUST's faculty and students while she was studying in Canada. During that time, she also learned about the University's state-of-the-art laboratories, the diverse student body and the many opportunities available to students. It then became her ambition to join KAUST.
"As soon I graduated and obtained my certifications, I applied to KAUST and contacted some faculty members. I got an answer from Professor Susana Agusti, who thought I could be part of her research team," Alothman said.
One year after joining KAUST and the Red Sea Research Center, Alothman prepared her first scientific research paper for publication. She is proud of her achievement because it means she has begun participating in and contributing to real research and scientific achievements.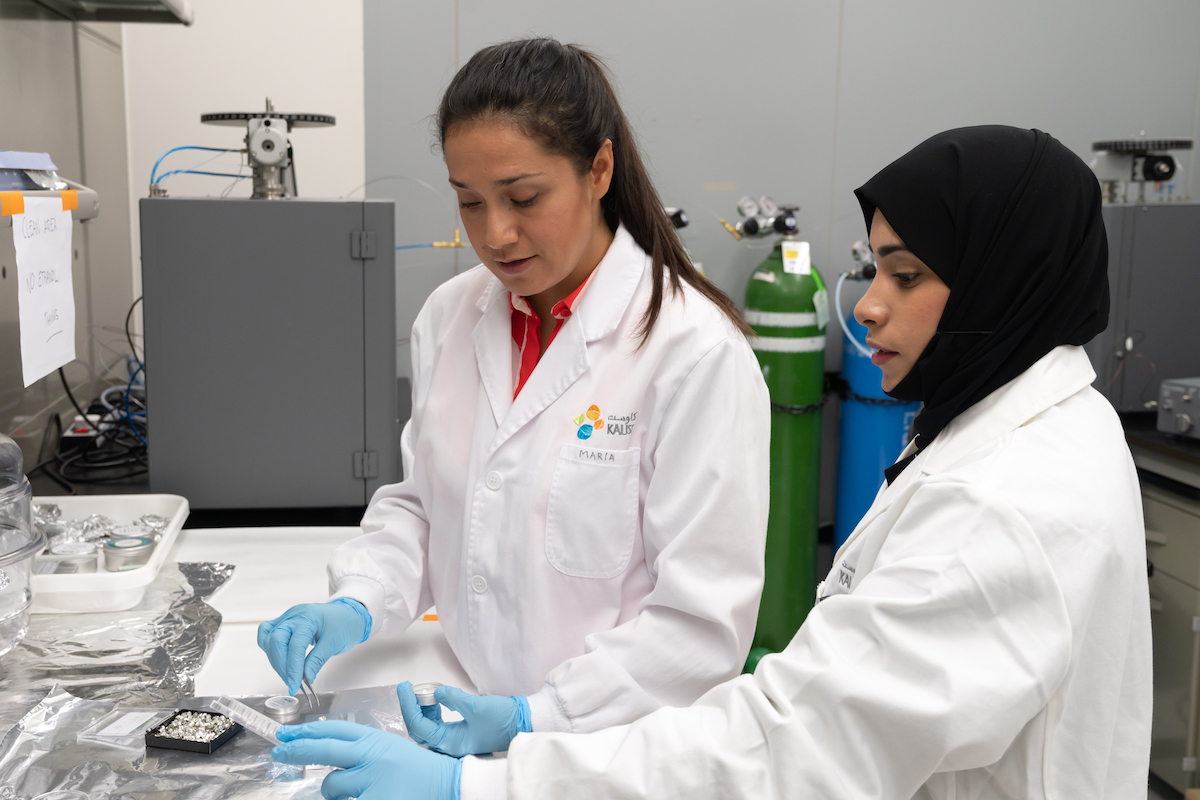 Afrah Alothman (right) works with KAUST postdoctoral fellow Daffne López-Sandoval (left) in the laboratory on campus. Photo by Andrea Bachofen-Echt.

​
Alothman noted that KAUST provides the right environment for students to achieve their educational goals. However, more importantly, KAUST offers students the opportunity to
learn
and conduct
research
under the supervision of top professors.
"Future and current students, I advise you to persevere, make the most of the expertise available to [you] at KAUST and learn from all your experiences," she said.
Related stories: