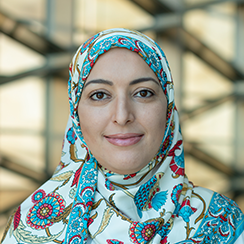 Education Profile
Ph.D., University of Houston, 2011
M.Sc., University of Houston, 2009
B.E., Tunisia Polytechnic School, 2006
Selected Publications
S. Feki, M. Smaoui, Tuning OpenACC Loops Execution, Parallel Programming with OpenACC (edited by Rob Farber), edition 1, pages 111-124, Morgan Kaufmann, 2016, ISBN 9780124103979.
M. Smaoui, M. Garbey, Improving volunteer computing scheduling for evolutionary algorithms, Future Generation Computer Systems, volume 29, issue 1, pages 1-14, 2013.
C. Mony, M. Garbey, M. Smaoui, and M. L. Benot. Large Scale Parameter Study of an Individual Based Model of Clonal Plant with Volunteer Computing, Ecological Modelling, volume 222, pages 935-946, 2011.
M. Smaoui, H. V. Nguyen, and M. Garbey. Parallel Genetic Algorithm Implementation for BOINC, Parallel Computing: From Multicores and GPU's to Petascale, 2010, volume 19, pages 212-219, (Proceedings of the International Conference on Parallel Computing, ParCo 2009).M. Smaoui, M. Garbey
M. Smaoui, M. Garbey and C. Mony. Virtual Prairie: Going Green with Volunteer Computing, Proceedings of the 2008 IEEE Asia-Pacic Services Computing Conference (IEEE APSCC 2008), December 9-12, Yilan, Taiwan.