WTI Resilience Challenge 2021/22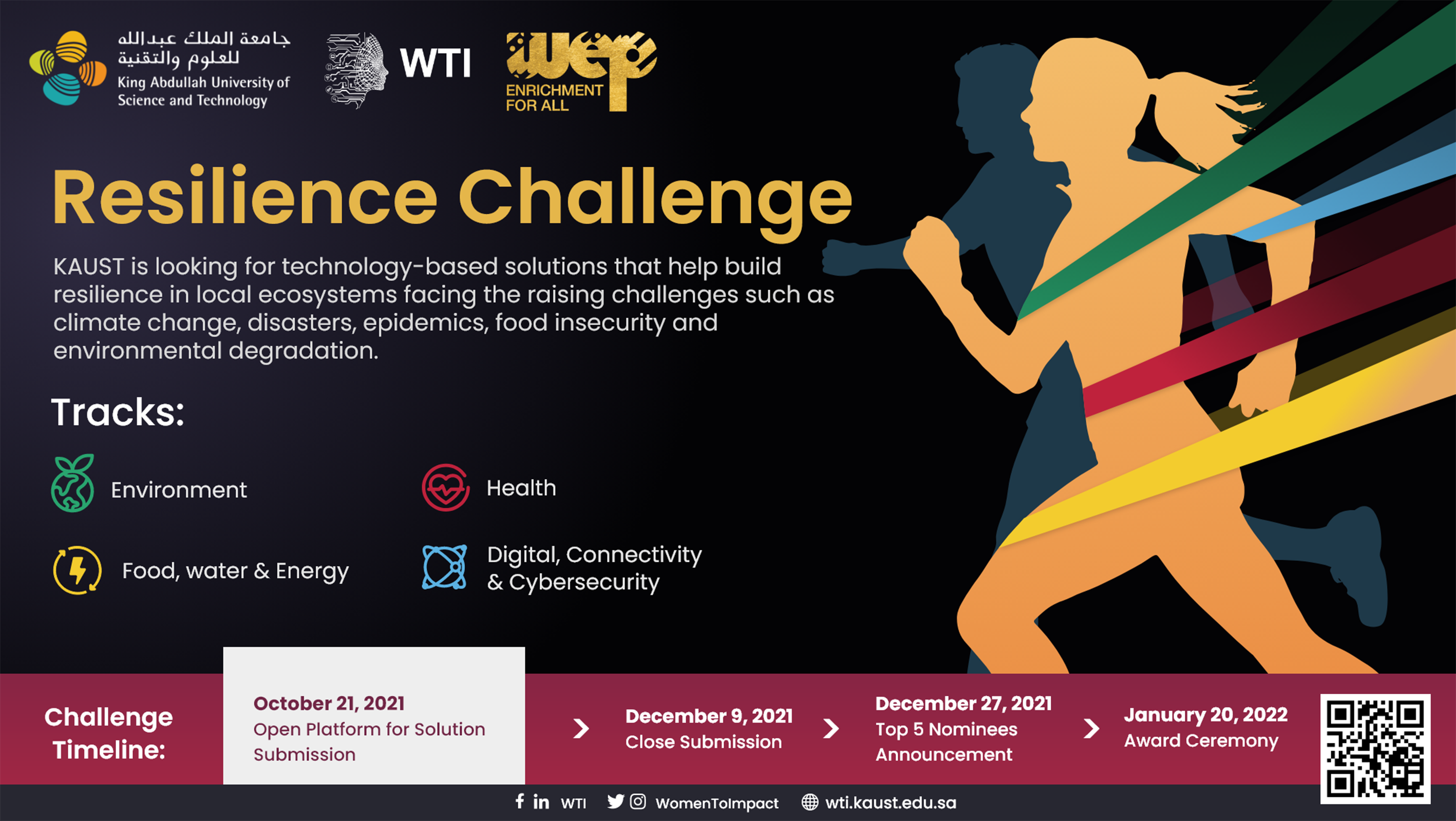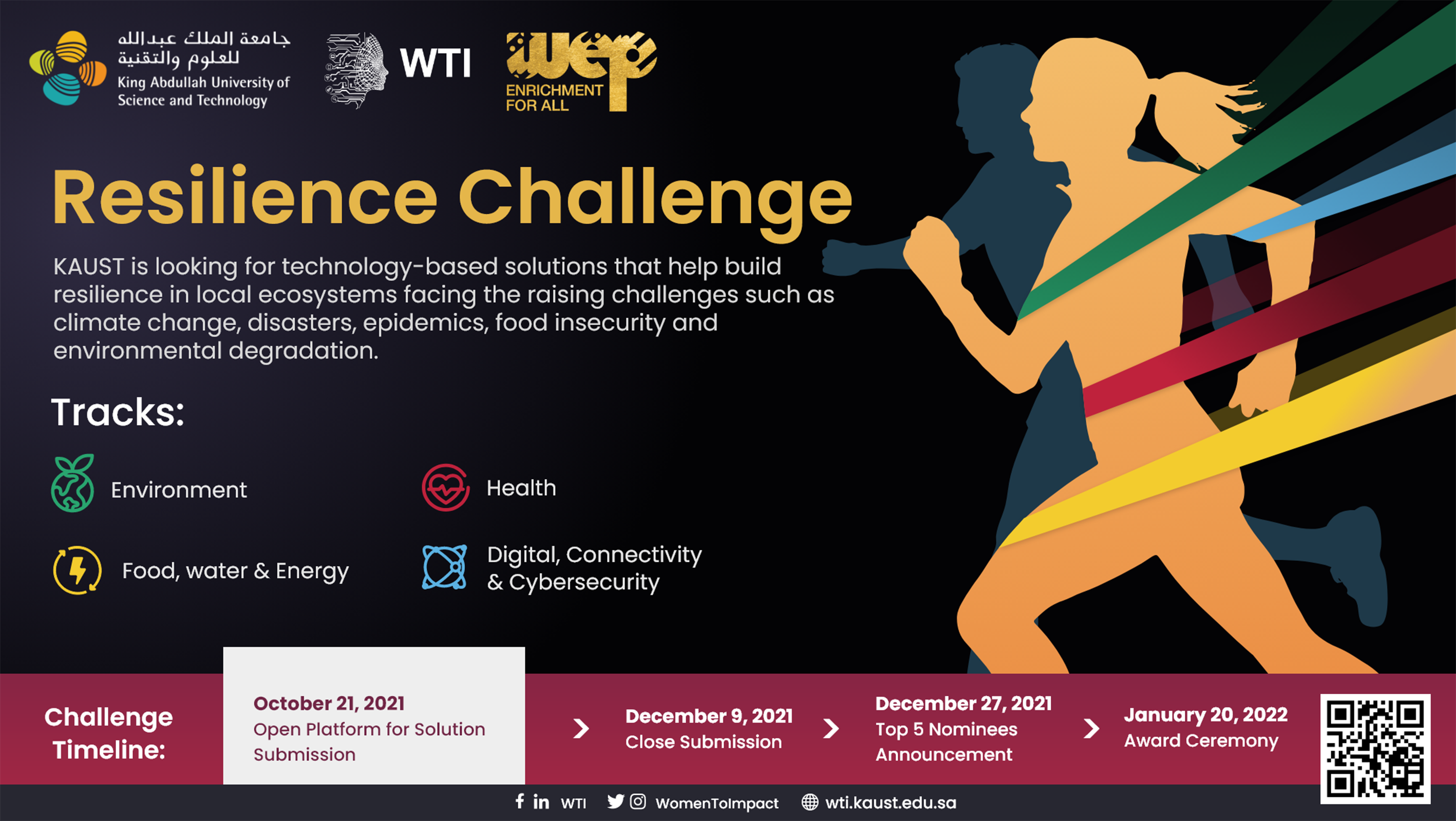 KAUST is looking for technology-based solutions that help build resilience in local ecosystems facing rising challenges such as climate change, disasters, epidemics, food insecurity and environmental degradation. As of today, we are accepting proposals under four tracks:
Health
Environment
Food, water, and Energy
Digital, connectivity, and cybersecurity
More specifically, solutions proposed should contribute to one of the below topics:
Preserve and restore natural ecosystems
Produce goods from materials that are renewable, repairable, reusable and recyclable
Improve the prevention, detection, and treatment of diseases and pandemics.
Provide reliable, accessible, and secured data collections and analytical systems capable of tracking and predicting ecosystem conditions
Improve connectivity and technology access in disadvantaged areas, in particular for women
Improve supply chain practices to reduce food loss
Develop resilient urban areas (i.e., sustainable buildings, early warning systems, and resilient urban water and energy systems.
Submissions now open
Sign up today to the WTI-SoD platform and submit your solution here before December 9, 2021. Top five nominees will be invited to attend the WEP, during which they will benefit from top-notch KAUST mentorship services. Only three winners will be selected and awarded valuable prizes during the WEP closure ceremony.

The challenge is opened globally to anyone interested in building resilience through technology-based solutions. WTI, supporting diversity and inclusion, encourages women to participate and to demonstrate their potential!

Hurry up, and don't miss the chance to make an impact!

For more information on the challenge and submission instructions, please visit our website.

We are looking forward to your participation.