The dawn of a grassroots renaissance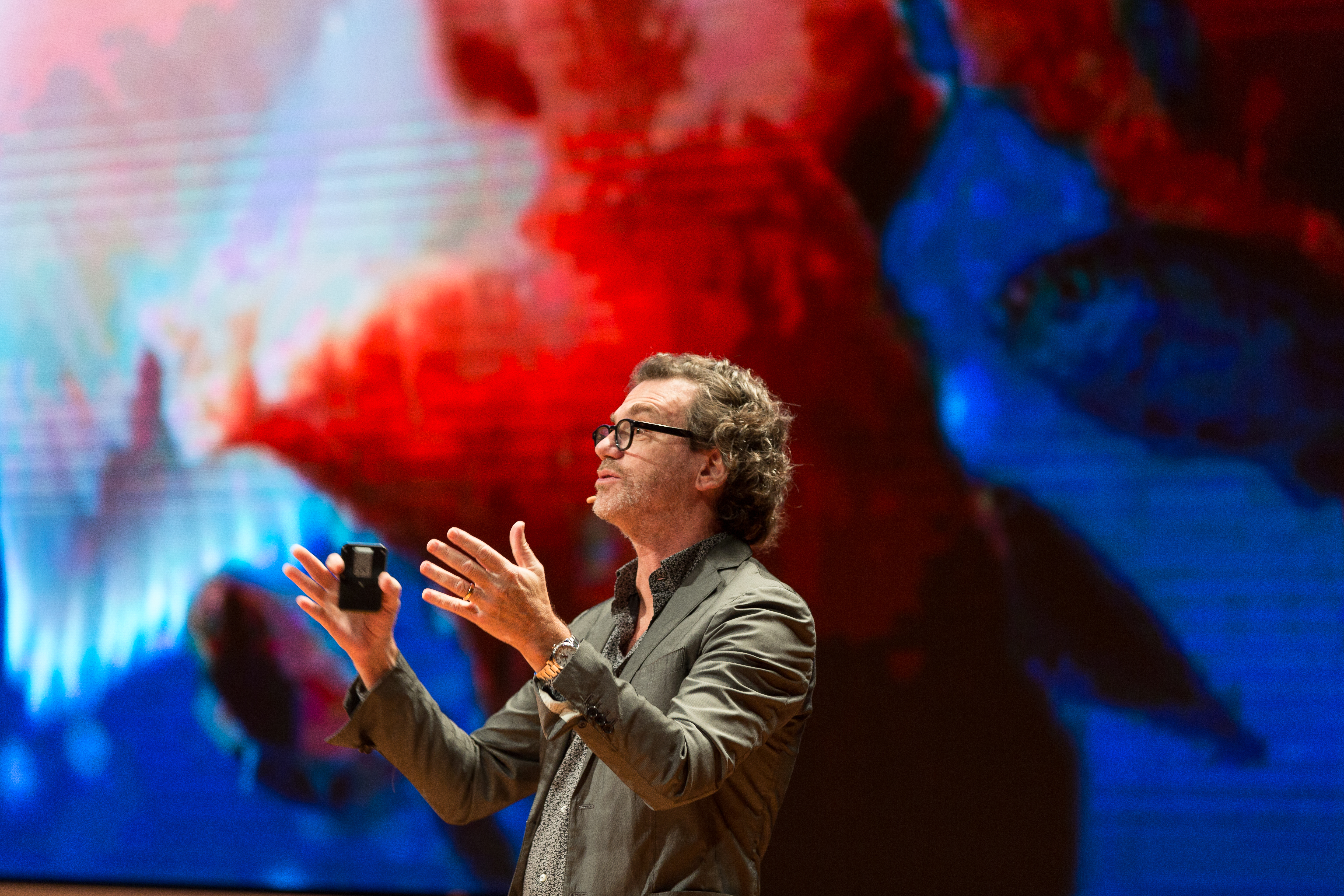 Dr. David Edwards from Harvard University talks about creativity in innovative communities.
​- By Andrea Hulsbosch, KAUST News
What are the raw ingredients that lead to the explosion of creative behavior in highly innovative communities? Dr. David Edwards has made it his mission to find out.
Edwards—a pioneer of the possible and a professor of the practice of idea translation at Harvard University—believes that we are at the dawn of a grassroots renaissance. He spoke about the growing movement of aesthetic creation in the arts, sciences and engineering as a path for sustaining and improving the human condition.
Edwards visited KAUST during the
2018 Winter Enrichment Program (WEP)
to deliver a keynote address entitled "Art, Science and the Invention of Things That Last."
"We have been so successful in our scientific innovations that we live in a world in which society has become sort of a laboratory. People are participating in the experimental process every day," he said.
Edwards invents radically new ways of delivering human health and wellness; creates forums where like-minded ideas enrich cultural dialog; and writes about it all. His ideas are developed based on his interactions with designers, chefs and perfumers and his students. Their work is built around the concept of cross-pollination, a concept commonly associated with the work of enduring artists and thinkers the world over.
"If you look at the culture of creation in highly innovative communities, you find that there are always three separate and viable value centers: a learning center, an experimental center and a production center. In the latter they bring the value that is generated in learning and found in experimentation to the public. The secret of such communities is that the value provided is higher than for each one of those institutions separately," he noted.
Related stories: