Meeting Nobel laureates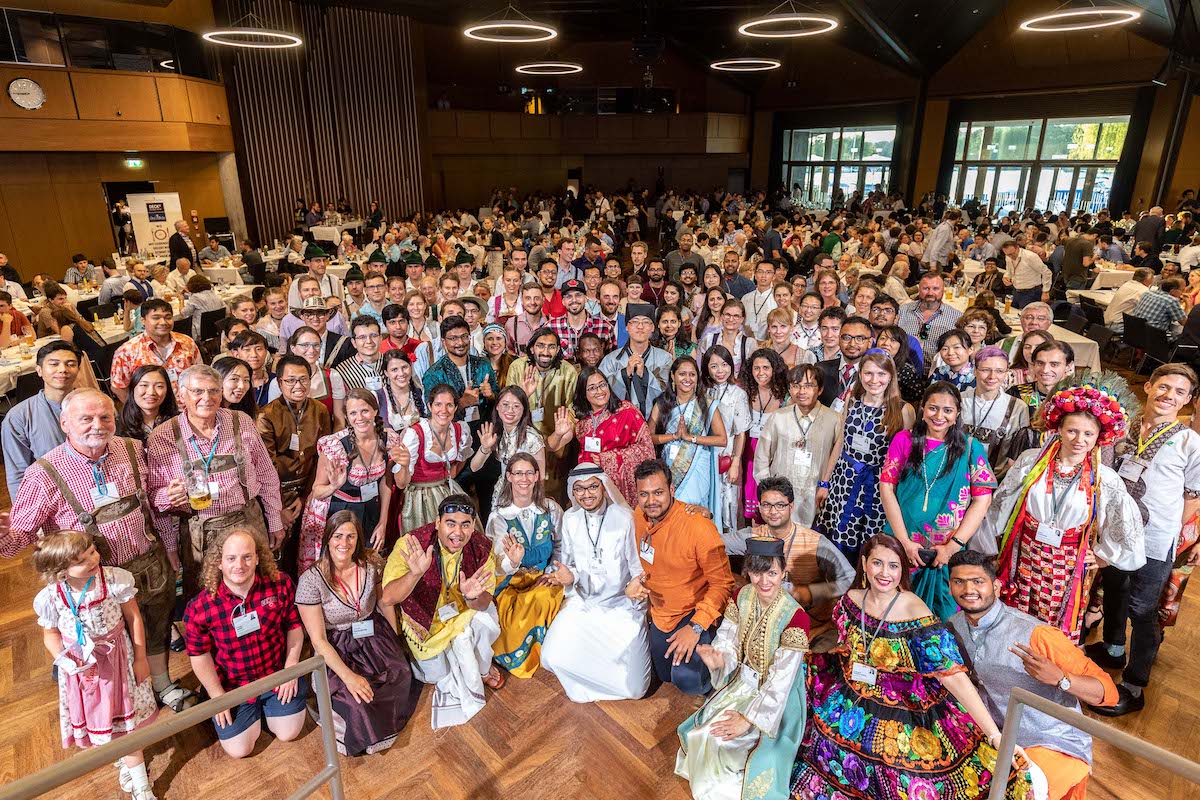 Four members of the University's research community took part in the 69th Lindau Nobel Laureate Meeting in Germany this summer. Photo by Christian Flemming/Lindau Nobel Laureate Meetings.
​-By David Murphy, KAUST News
In 1950, Franz Karl Hein and Gustav Wilhelm Parade, physicians from the small German town and island of Lindau, came up with the concept of a forum for Nobel laureates to carry out scientific exchange in Lindau. A year later—and with the assistance of Count Lennart Bernadotte, a grandson of King Gustaf V of Sweden and someone with many contacts in Stockholm—the two pioneers realized their dream in the form of the first "European Meeting of Nobel Laureates in Medicine."
Seven laureates participated in the original 1951 forum, which, according to the Lindau Meetings' website, "was conceived as a European initiative of post-war reconciliation among scientists." In 1953, the event opened its doors to graduates, Ph.D. students and postdoctoral researchers.
The forum evolved into the annual Lindau Nobel Laureate Meetings—an event bringing around 30 to 40 Nobel laureates to Lindau to meet approximately 600 young international researchers. The Meetings encourage conversation among individuals from different disciplines, generations and cultures. Researchers and laureates discuss the latest developments in the Nobel Prize natural science disciplines: physiology and medicine; physics; and chemistry.
The 69th Lindau Nobel Laureate Meeting (#LINO19), which took place from June 30 to July 5, focused on physics—with an emphasis on laser physics, cosmology and gravitational waves.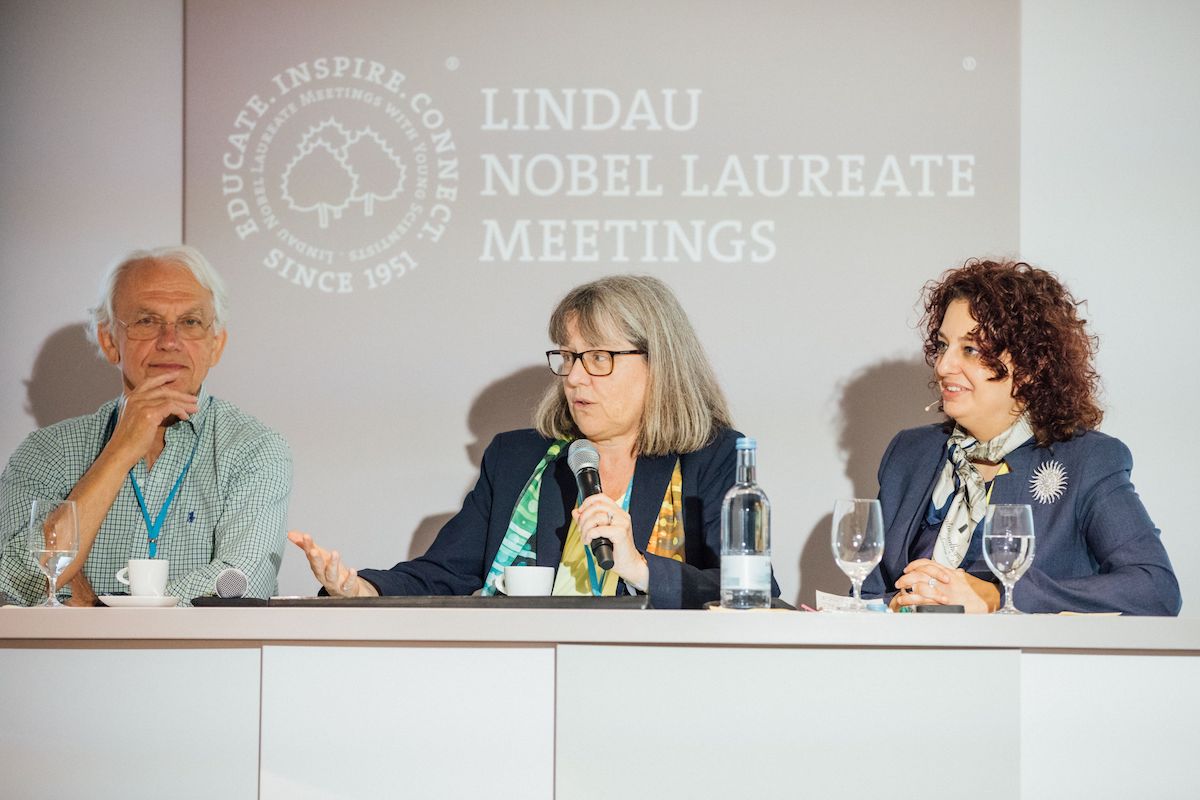 Nobel laureates Gérard Mourou (left) and Donna Strickland (center) participate in a press conference during the 69th Lindau Nobel Laureate Meeting. Photo by Julia Nimke/Lindau Nobel Laureate Meetings.

​