Students with a convocation exhibit
The KAUST community gathered on Tuesday, August 29, for the University's 15th convocation. Professors Suzana Nunes and Brian Moran hosted the event, which welcomed to KAUST 341 students, including 40% who came from Saudi Arabia. For many of the others, their arrival at KAUST will be their first time in the country. And much like the changes Saudi Arabia is undergoing to fulfill Vision 2030, these students too will likely see some of the biggest changes of their lives in the next several years they are at KAUST.

The convocation occurred just a week after the University announced its new strategy, which includes a rejuvenated focus on its sustainable and global impact as well as its strengthening of partnerships both in Saudi Arabia and abroad. Impact was a message stressed by Associate Professor Sahika Inal, one of three speakers at the convocation.

"Throughout history, we have seen how the relentless pursuit of knowledge and the unwavering spirit of innovation have transformed our world. You are the ones who will rewrite the narrative of our planet's future," she said.

Building a business

The new strategy also puts an emphasis on translating innovation. KAUST is proud that many of its alumni have founded a number of companies based on their student work here. Dr. Justine Braguy (Ph.D. 2021), who came to KAUST from France, has always shown an entrepreneurial spirit, learning scientific illustrations that she has made into a side gig. But her biggest accomplishment is easily Thya Technology, which is developing AI-based computer vision products. Her studies and transition to the start-up world aptly reflect the collaborative ecosystem of KAUST, as her mentor was Prof. Salim Al-Babili with whom she researched plant metabolism, but her venture into Thya Technology came by working with Prof. Bernard Ghanem, an expert in computer vision and image processing.

"Today, I wanted to share how KAUST will provide you with the tools and support for this transformative journey. It gave me the tools to develop and grow as a scientist and continues to support me as I am turning into an entrepreneur," she said.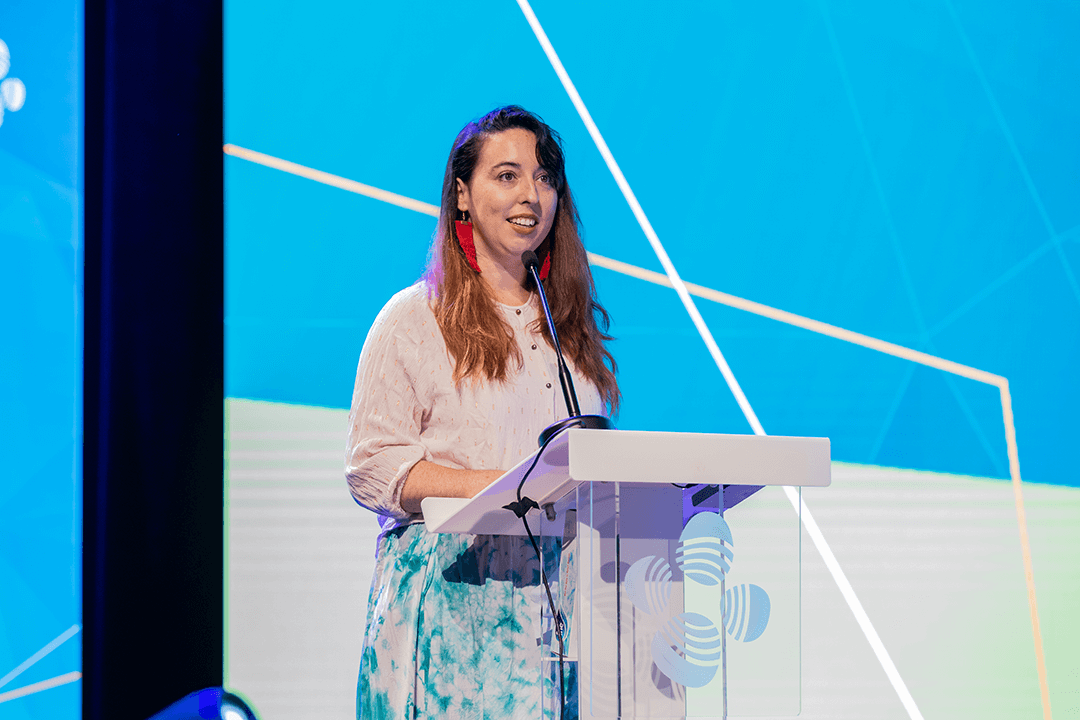 Justine Braguy speaking at the convocation
The ups and downs of graduate school
For a more contemporary perspective on the student experience, Ph.D. student Nicole Laws, who joined KAUST after graduating from the United States shared her thoughts. She explained that the journey of a graduate student is intensive highs and lows.

"I moved here and was absolutely in love with the work," she recalled.
But then her feelings quickly changed.

"However, during our first major test, the equipment catastrophically failed by prematurely rupturing, reducing months and months of work to debris. It was gutted, and admittedly, so was I," she said of her first major project.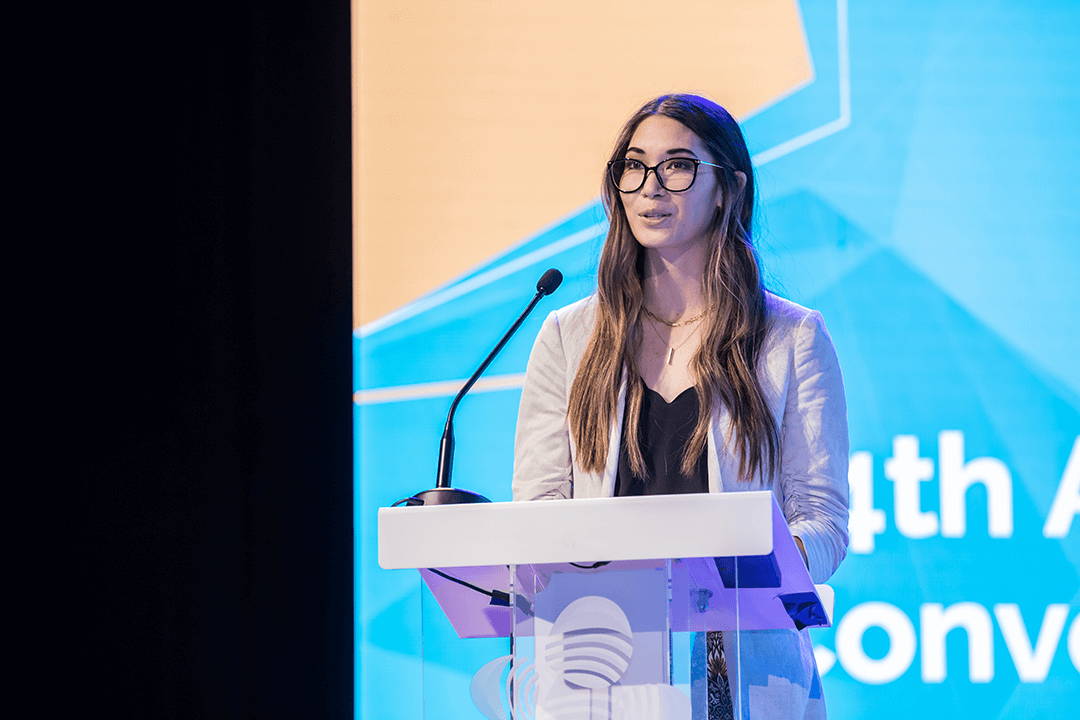 Nicole Laws speaking at the convocation
This was then followed by an even bigger change in spirit. "At KAUST, we don't strive to be just 'anyone'. We strive to be the best scientists, innovators, and leaders in our fields. Today, I stand before you with pride and joy to share that we have overcome our challenges, and our project thrives."

In total, the messages from the three speakers all aimed to convey the unique opportunities their time at KAUST would provide.

As Prof. Inal concluded, "May your extraordinary journey that lies ahead be filled with transformation, passion, and boundless success."