The Azure Robotics startup uses Artificial intelligence (AI)-enabled robotic devices to effectively disinfect public places via UV light.
The COVID-19 pandemic has activated vital innovation and R&D initiatives to tackle the crippling effects, health ramifications, and overall impact of the coronavirus on global societies and economies. In recent months, the King Abdulaziz City for Science and Technology (KACST), based in Riyadh, Saudi Arabia, launched a COVID-19-themed virtual accelerator aimed at supporting talented innovators, aspiring entrepreneurs, and innovative small companies dedicated to finding solutions to mitigate the spread of the virus through protection, prevention, tracking/detection, and treatment solutions.
The KACST Combating COVID-19 Accelerator awards 100,000 SAR to the 10 best projects, from an initial group of 216 submissions, offering the best solutions to tackle COVID-19 and other future pandemics in five tracks: medical diagnosis; medical equipment and protective tools; autonomous systems for surveillance; epidemic modeling; simulation and forecasting; and behavioral and social analytics.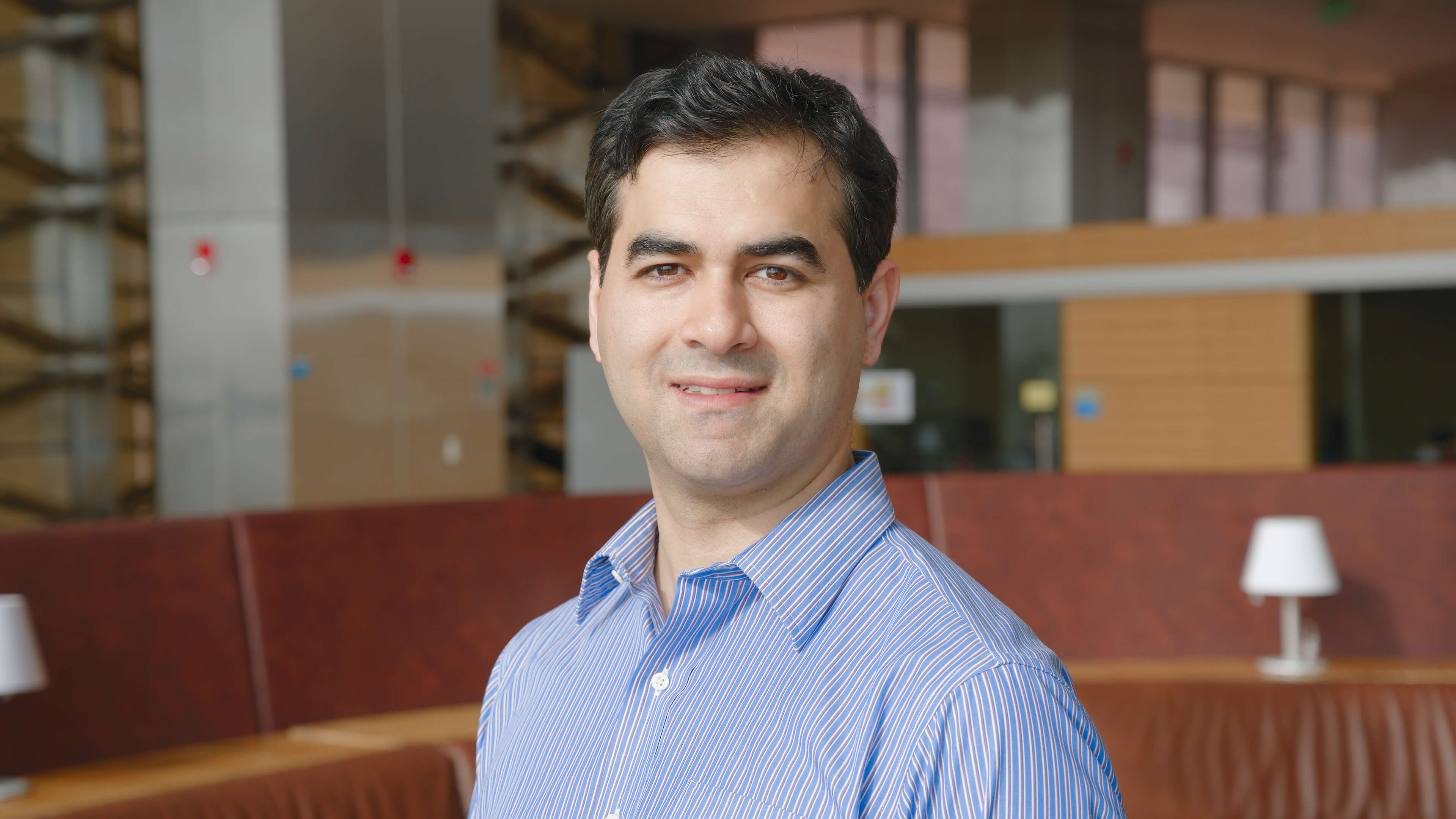 Professor Hossein Fariborzi – Principal Investigator of the Integrated Circuits and Systems Group

A team of electrical and computer engineering innovators from the Integrated Circuits and Systems Group (ICS), at the CEMSE Division, KAUST, including Hossein Fariborzi, the group's principal investigator, his Ph.D. student, Abdullah Alshehri (team leader), a former intern at ICS, Muhammad Affan, and an external member Junaid Jawaid, was shortlisted as one of the 50 startups taking part in a three-day bootcamp to polish and demo the original idea. The KAUST team ultimately won the 100,000 SAR award. Their winning project, Azure Robotics, uses artificial intelligence (AI), machine learning, and robotics to offer an autonomous solution for a fast and effective disinfection process for large-surface spaces like airports, malls, hospitals and mosques.

"This is a truly multi-disciplinary initiative that requires expertise in machine learning, image processing, robotics and microelectronic design. The good news is that we have many talented researchers in these fields, and we hope we can collaborate with them in the next phases of this project," said Prof. Hossein Fariborzi.
AI algorithm for disinfection
Artificial intelligence (AI) and robotics prove to be a powerful combination for many fields such as the healthcare, industrial and agricultural sectors. It has been found that the novel coronavirus remains airborne and active on many surfaces for an extended period. Therefore, it is important not only to disinfect healthcare facilities, but also the workplace and other public places at regular intervals.
The AI-powered robotic solution utilizes UV light for disinfection, which is shown to be six times more efficient than traditional human-centric chemical solutions.
The Azure Robotics roaming robotic device, selected under the Autonomous Systems for Civilians track, is equipped with motion sensors to enable their navigational capabilities, and AI-enabled features make sure humans are not exposed to UV radiation. Robots can be used to autonomously disinfect public spaces much more effectively and efficiently by using UV light and illuminating the surfaces, for a set period, to ensure the maximum elimination of transmissibility danger.
A business model and future roadmap
A recent study estimates that the AI market will reach 3 trillion by 2024. This trend is supported by the large investments in AI and robotics by industry and government entities globally. As a provider of autonomous robotic navigation solutions, Azure Robotics is well positioned to play a key role in the market.

Saudi Arabia being their initial growth market, the team's technology is already finding potential applications in local hospitals, airports, and the Two Holy Mosques. In addition to their approved funding from KACST and potential future investors from the accelerator's ecosystem, other possible support includes the KAUST Innovation Fund, KAUST Technology Transfer Office, Taqadam Startup Accelerator, and Misk Innovation.
As a first step, the Azure Robotics team is working on developing four robots for evaluation and design optimization. Pending a successful trial, the products will be available for rental to establish an initial revenue stream. As it would be more cost-efficient for large organizations such as airports and hospitals to own the robots, the robots will be available for sale as part of the second phase. The startup's revenue stream will also include the actual AI algorithm, as well as servicing, technical support and parts sales.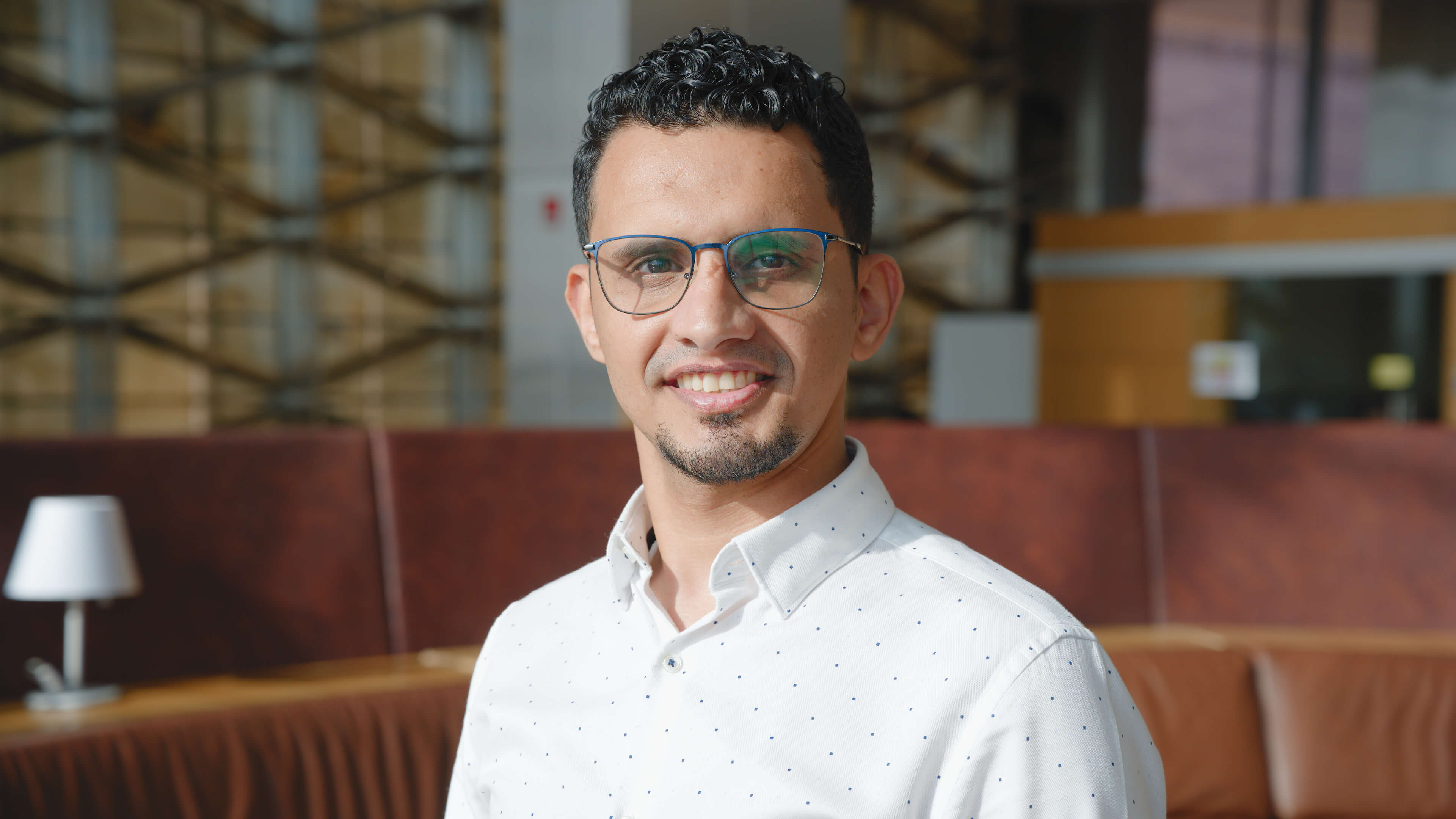 Abdullah Alshehri – Ph.D. student Electrical and Computer Engineering and Team Leader of Azure Robotics

"We plan to keep the prototyping costs down by using off-the-shelf components in the first phases. The most important innovations of this solution is the full system integration with UV light, and also the AI algorithm for image recognition and optimal path navigation" Alshehri said. "The system is modular and customizable, so an additional array of modules can be added to the basic robot to increase functionality."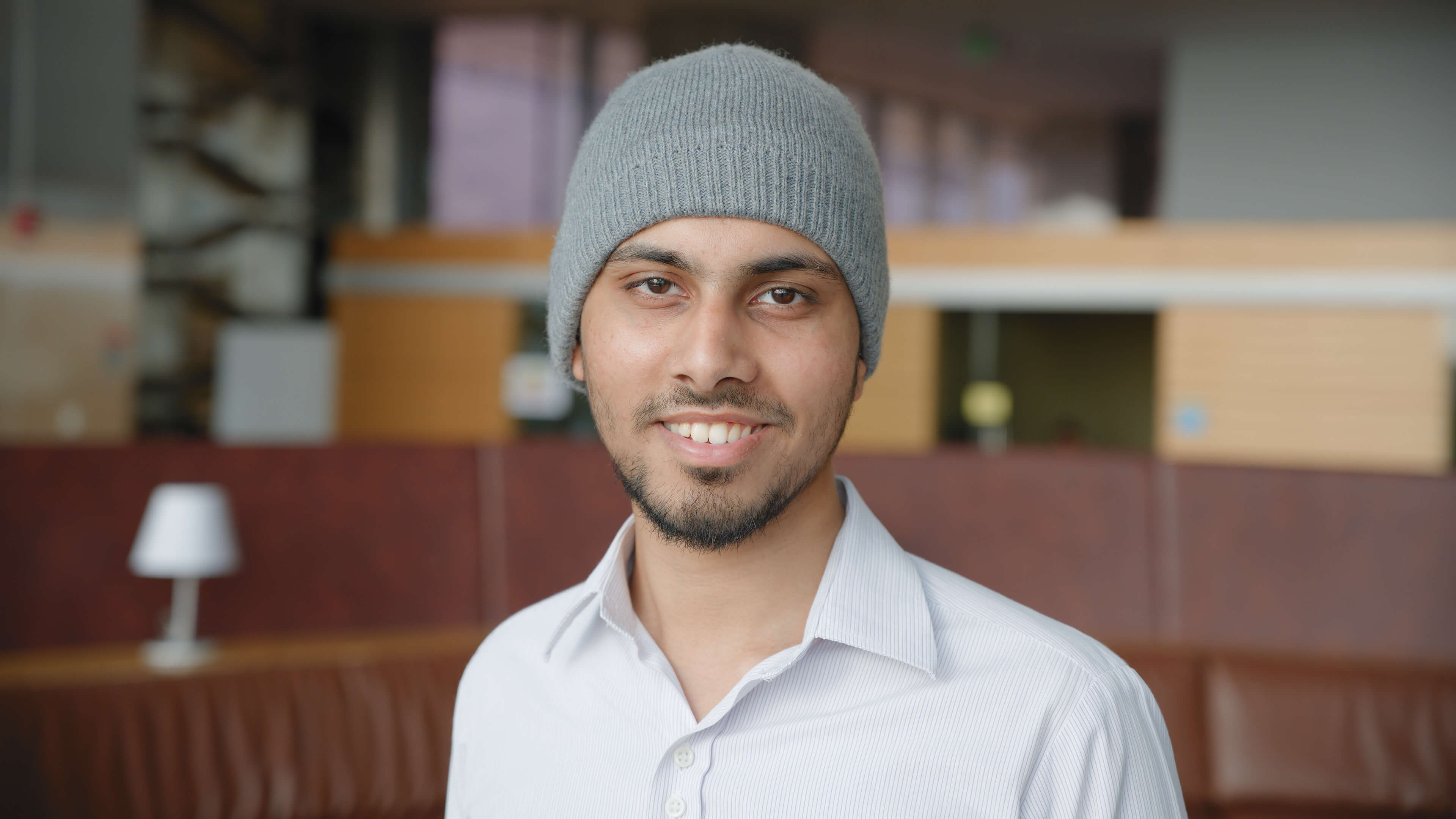 Muhammad Affan – External member of the Azure Robotics team
While the startup's initial product is a disinfecting robot, they hope to make their expert artificial intelligence integrated system available for oil and gas industry applications. Following the commercial launch of Azure Robotics in July 2021, the team aims to approach Saudi Aramco. While the latter already has their own inspection robotic devices SAIR and SWIM-R, Azure Robotics will look to offer the use of their artificial intelligence to make the robots autonomous, since they're currently controlled manually.
Related stories

​