​Each year, young scientists from around the world get the coveted opportunity to learn from Nobel laureates as part of the annual Lindau Nobel Laureate Meetings. Traditionally held in the small German town and island of Lindau, this year's 70th edition of the Lindau Meeting is taking place virtually, June 27-July 2, 2021, on account of the COVID-19 pandemic restrictions.
Begun in 1951, the Lindau Nobel Laureate Meetings bring researchers and laureates together to discuss the latest developments in the Nobel Prize natural science disciplines: physiology and medicine, physics, and chemistry.

This year's theme, Interdisciplinarity, features the participation of 70 Nobel laureates and more than 600 young scientists engaged in a stimulating, interactive program. Attendees will still have the opportunity to be part of an in-person edition at Lake Constance in Lindau in 2022. The 2021 program will conclude, as in past meetings, with an online Sciathon, slated to take place in September.
The five young researchers from KAUST selected to attend this year's event span a range of academic achievements, from doctoral students to postdoctoral fellows to a faculty member. The participants are Ph.D. students Adair Gallo Jr. and Huafan Zhang; recent Ph.D. graduates and current postdocs Jan Kosco; and Ayan Zhumekenov (UC Berkeley); and newly-appointed KAUST Associate Professor Nazek El-Atab.
Nazek El-Atab

The theme of interdisciplinarity fits perfectly with Nazek El-Atab's research interests and future academic pursuits. El-Atab's research focuses on developing, designing and fabricating smart memory and electronic devices and their applications, including in-memory computing and in-memory sensing.
El-Atab hopes that her interactions with laureates and peers will lead to innovative sparks igniting potential solutions and collaboration opportunities. Her ultimate aim is to further contribute to technological advancements in her field that could benefit society.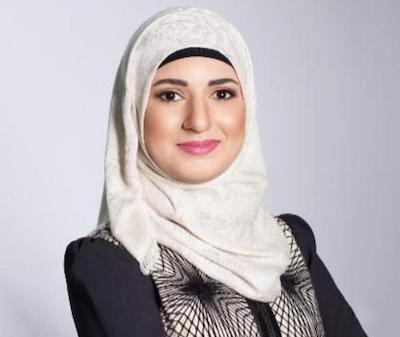 "I'm confident that this year's event will allow me to interact with some of the world's brightest minds, and it will be a good opportunity to promote KAUST research through invaluable scientific discussions," El-Atab said. "I'm looking forward to being inspired by different research projects and interdisciplinary ideas."
El-Atab was recently hired as an assistant professor in the KAUST Electrical and Computer Engineering program. She originally joined KAUST in 2017 as a postdoctoral fellow in Professor Muhammad Hussain's MMH Labs research group before being promoted to research scientist. She completed her M.Sc. in microsystems engineering in 2014, and Ph.D. in interdisciplinary engineering in 2017 from the Masdar Institute of Science and Technology, UAE. She completed her undergraduate studies in her home country of Lebanon.
El-Atab was part of the KAUST team that developed flexible and stretchable inorganic solar cells that achieved world-record efficiency.
"Flexible and stretchable silicon-based solar cell solutions are needed for many applications, including wearables, foldable electronics, solar-powered cars and drones," she explained.

In addition to her work on a new integration and packaging technique for electronic devices for Internet-of-things (IoT) applications, El-Atab's research focuses on the development of MEMSOR devices that combine the properties of both memory cells and sensors.
Adair Gallo Jr.
Brazilian Ph.D. student Adair Gallo Jr. is part of the KAUST Interfacial Lab, headed by Professor Himanshu Mishra, and is associated with the KAUST Water Desalination and Reuse Centre. Gallo shared a memorable experience participating in a previous edition of the Lindau meeting, where he took part in the program's Sciathon with peers in diverse fields, like economics: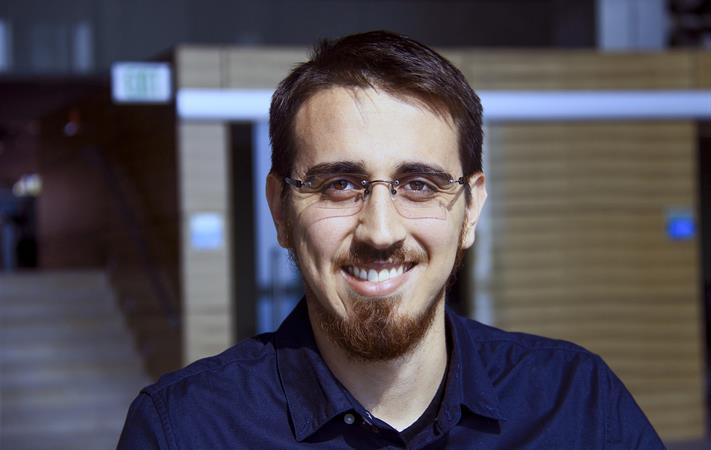 "Our team was mostly composed of Ph.D. students and postdocs in the field of economic science. Three of our team members, including myself, were from the natural sciences. It was a really good experience to collaborate with people from different disciplines. I learned a lot," he recounted. "The other team members came from various places like Australia, China, Germany and other countries in the Middle East. It's definitely an opportunity for my research to get that exposure from different aspects of tackling a problem."
Gallo's Lindau Sciathon team was awarded first prize in the category of communicating climate change. They developed an innovative algorithm to identify optimal social media influencers to raise awareness in the general population about the pressing challenges of the climate change crisis.

Gallo's own research on water-repellent interfaces has shown great potential to address global food security challenges posed by desertification in agriculture. His work on hydrophobic sand focuses on finding optimal ways to control evaporation levels from the topsoil by keeping more water for the plants. Using superabsorbent polymers, the aim is to increase the ability of arid soils to hold larger masses of water. In combination with biochar, which also helps to hold nutrients, these superabsorbent polymers can help improve desert agriculture yields.
Jan Kosco

"I would like to get the perspectives of the Nobel laureates on the big challenges that currently face humanity, and how scientists can approach them and contribute to solutions," said KAUST Postdoctoral Fellow Jan Kosco. "I'm also interested in the importance of science communication, not only for scientists, but also the general public, to stimulate interest in science and help apply innovations in the real world."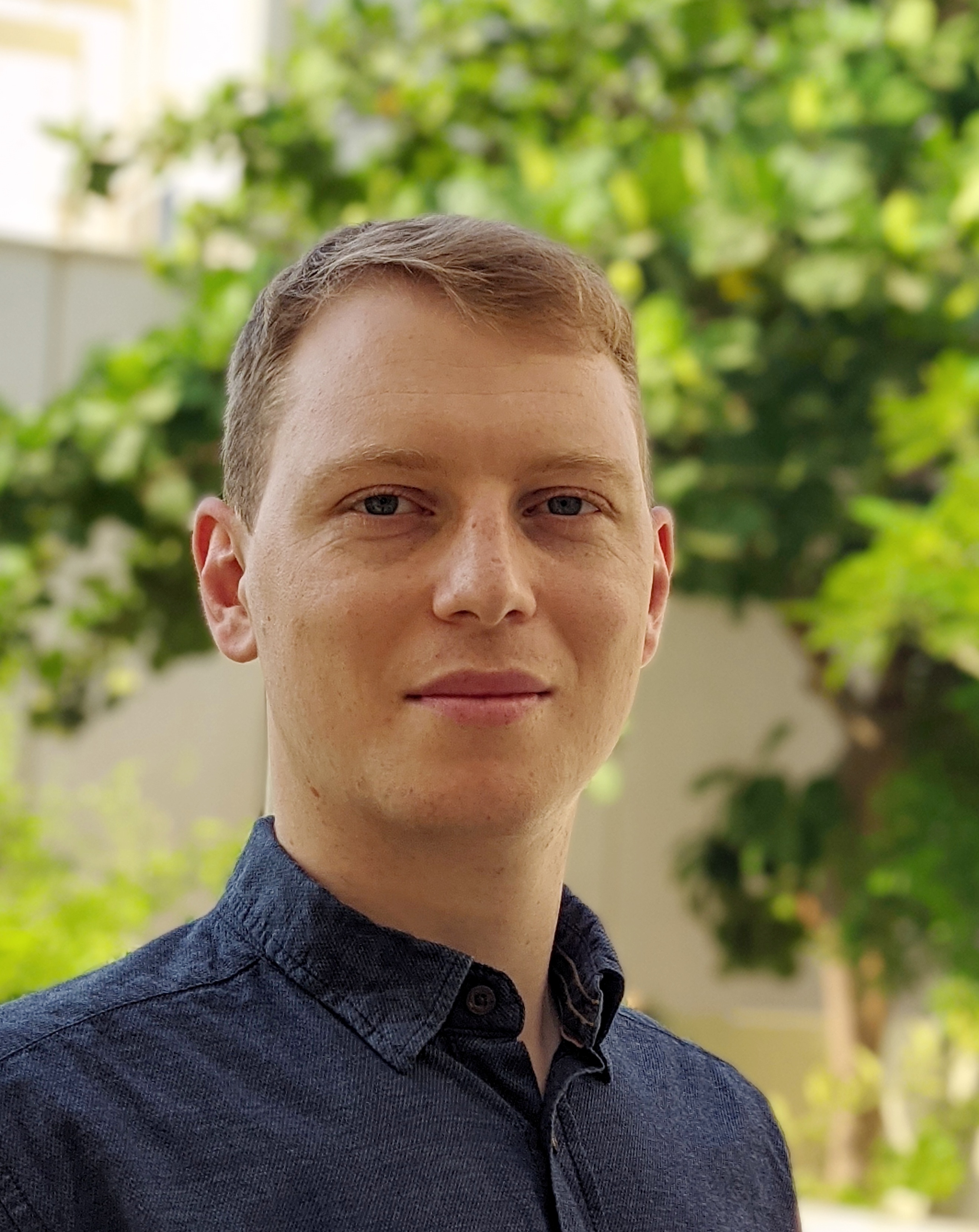 Kosco works on developing hybrid organic/inorganic semiconductor photocatalysts for green hydrogen generation from water using solar energy. After completing his Masters of Science in chemistry at Imperial College, Kosco joined KAUST as a Ph.D. student in 2016. Since graduating in 2019, he remained as a researcher in organic semiconductors and solar fuels in the KAUST Solar Center.
The Lindau Meeting's theme of "Interdisciplinarity" is of great interest to him. "I'm looking forward to finding people who are interested in similar themes that I'm interested in. I hope to establish first contacts for future collaborations," he said. "I'm planning to pursue an academic career, so those would be valuable contacts to have for the future."

The nature of Kosco's research particularly lends itself to a multidisciplinary approach, as it integrates photovoltaics with catalysis. He works on solar cells and innovative ways to harvest light to generate charges, and uses the electricity to drive catalytic processes.
He said that he's seen many startups and industry advances in the field of photovoltaic applications in recent years, and that the common challenge is the percentage of energy that can be harvested, stored and used. Silicon solar cells and wind turbines are the primary sources of renewable energy that are rapidly growing.
"The big challenge with renewables, both solar and wind, is that they're highly intermittent. Solar energy only produces energy when the sun shines, and wind turbines need wind," Kosco explained. "A big challenge for energy producers as the volume of renewable energy generation increases is how to match supply with demand."

In an effort to address those challenges, Kosco is working on technology that can generate energy for immediate use, including hydrogen-based energy that can be stored at low costs and transported for use at a later date when the need arises.

Huafan Zhang

A KAUST Ph.D. student in the Electrical and Computer Engineering program, Huafan Zhang is still deciding whether her future road will lead to academia or industry. She believes that the opportunity to participate in the virtual 70th Lindau Meeting and interact with laureates and peers will help answer many of her questions.

"I'm quite curious about their perspectives on interdisciplinary studies," said Zhang. "Some of the laureates have industrial backgrounds, while others, exclusively academic. I want to listen to their experiences."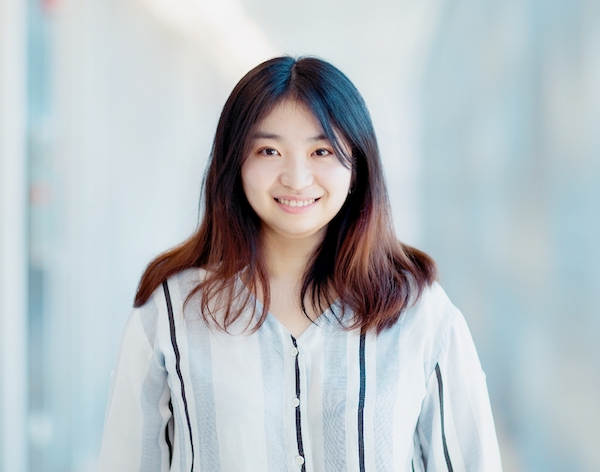 Her supervisor, Professor Boon Ooi, often reminds her that "all of our research is working towards a better future for human beings." Huafan aims to devise practical solutions.
She began her research journey working on gallium-oxide photodetectors, or basically optoelectronic devices. After joining KAUST, she expanded her range to include photoelectrochemistry, and is interested in applying knowledge from this field to systems for real effects on the field.
A member of the Photonics Laboratory, she focuses on using semiconductors as a solution to perform solar to hydrogen/hydrocarbon fuel generation and water pollutant degradation.
"I'm interested in combining the solid-state physics from the material level toward real energy-related applications by triggering different chemical reactions—producing different solutions with simple methods. That's my main research topic," Zhang explained.
She joined KAUST to complete her M.Sc. in electrical engineering in 2017 from her native China after obtaining her B.Eng. in electronic science and technology from the University of Electronic Science and Technology of China (UESTC), Chengdu.

Ayan Zhumekenov

Former KAUST Ph.D. student Ayan Zhumekenov completed his B.Sc./M.Sc. in chemistry at Lomonosov Moscow State University, Russia, before joining the KAUST Functional Nanomaterials Lab (FuNL) in 2015 under Professor Osman Bakr. Since earning his Ph.D., he has joined the University of California, Berkeley, as a postdoctoral fellow.
While at KAUST, Zhumekenov worked on perovskites—materials used for optoelectronic applications like solar cells, photodetectors, and light-emitting diodes or LEDs. His work focuses on single crystals of perovskites to understand their fundamental properties, and develop them into geometries suitable for practical use.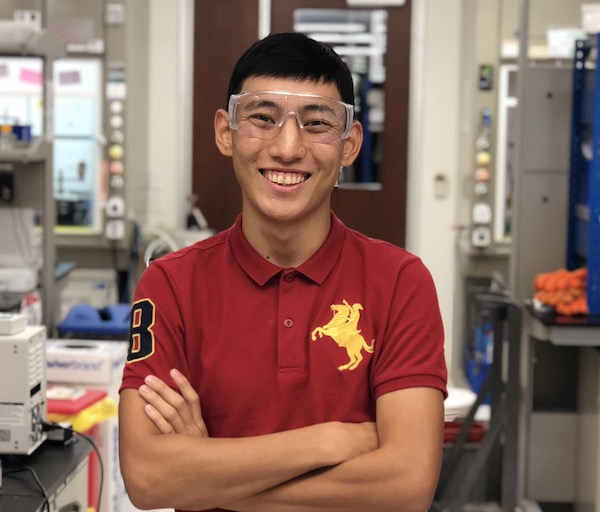 Zhumekenov has since changed his focus to metal-organic frameworks. "I'm mostly interested in synthesizing new materials that can be useful for energy applications," he said. "My main goal is to learn different fields in order to see what materials could help us solve existing challenges associated with clean energy, water and air."
He's also interested in exploring new materials that can be made using perovskites, and hopes to continue on an interdisciplinary path, eventually building his own group when he becomes an independent researcher.
Zhumekenov is eager to gain valuable insights from the Nobel laureates as part of the meeting. "I'm also very excited to communicate with other young researchers," he said. "I believe you can get more insights and ideas for your own research by sharing ideas with people from different disciplines and cultures."
Related Stories