​​​​​
Over the summer, the Nature Index published a list of the Top 100 institutions globally leading in high-quality science. The
Nature Index 2016 Rising Stars
ranking is based on the tracking of high-impact research from more than 8,000 global institutions, specifically focusing on ascendant performers in the world of science. KAUST was listed in 19th place overall and placed first in the Middle East and West Asia.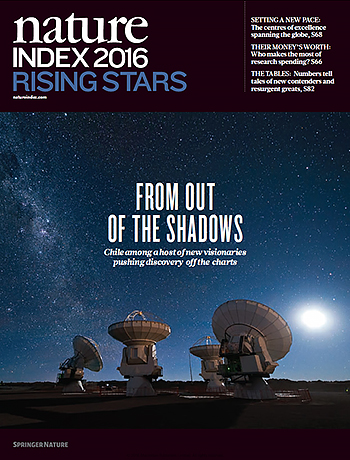 Rather than focusing on well-established institutions who typically lead academic rankings, the Nature Index 2016 Rising Stars shines a light on transformational institutions that have increased their contribution to a selection of 68 top natural science journals (measured in a metric called weighted fractional count [WFC]), and who have improved their performance within their scope of longevity, reputation and resources.
KAUST was cited as a major contributor in Saudi Arabia's progress in chemistry as well as in Earth and environmental sciences. The University's research pillars of water, food, energy and the environment play an important role in the development of the country and region's burgeoning knowledge-based economy, and one of the unique aspects of KAUST is the University's focus on tackling problems relevant to the region, such as water desalination and improving agricultural yields and practices in arid regions.
Nature highlighted the University's important contribution to the growing number of research publications coming from the Kingdom.
"Saudi contribution to high-quality research almost doubled over the past four years. Authors from 40 organizations in the Kingdom have had their research published in index journals over four years," Nature noted.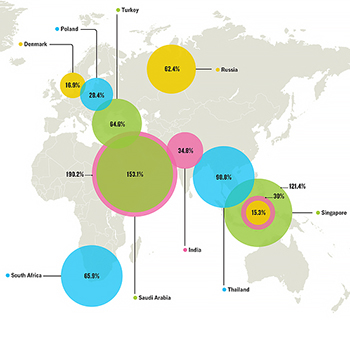 Cited as a research example was Professor Carlos Duarte's collaborative work with over 30 scientists that described the genome of eelgrass, the first marine angiosperm to be fully sequenced.
"The findings may help explain how marine ecosystems are adapting to climate change—knowledge that may have ramifications for human efforts to mitigate this looming environmental threat," stated Nature.