(from left) Munir Eldesouki, His Excellency Eng. Khalid Al Falih, Shuji Nakamura, and Tony Chan.
They're on your desk at work. They're in your home, and probably your pocket, too. Whether you know it or not, semiconductors are everywhere in your life. Affordable big-screen TVs, smartphones and even artificial intelligence are the result of smaller and more powerful semiconductors. As the world becomes more wireless, the demand for these technologies will only grow, with estimates making the industry worth more than $1 trillion by the end of the decade.
In response, nations around the world are competing to take the lead in this revolutionary technology, investing heavily in research and development. Saudi Arabia is no exception, and its leaders are actively building an infrastructure of local semiconductor expertise.
Building on the success of last year's Saudi Semiconductor Program, King Abdullah University of Science and Technology (KAUST), King Adbulaziz City for Science and Technology (KACST), and the Research, Development and Innovation Authority (RDI) co-organized the Future of Semiconductors Forum 2023, hosted at KAUST on May 15-18. The event featured 36 speakers from leading research institutes, universities and companies. Nobel Prize Laureate Dr. Shuji Nakamura (Physics 2014) headlined the event, and His Excellency Eng. Kahlid Al Falih, the Minister of Investment, gave the plenary speech.
"Today, semiconductors are ubiquitous and integral to many areas of modern life. From our phones and computers to E.V. [electric vehicles], medical devices, and a host of emerging fields and applications. For example, they can help realize the promise of renewable energy technologies and unlock the true value of A.I. [artificial intelligence]. In fact, the definition of this industry keeps expanding," he said.
Dr. Donal Bradley, the executive director for education at NEOM, stressed how NEOM cannot succeed in its vision without innovations in energy efficiency by the semiconductor industry.
"Think of all the technologies you would put into that city," Bradley said of NEOM. Many of these technologies will be portable, he added, which will create a higher carbon footprint. The semiconductor industry must adopt sustainable "new paradigms for manufacturing technologies and processes."
Speakers from leading universities or companies around the world, such as Foxconn and Lucid Motors, highlighted their latest innovations and how these would impact industries and lifestyles. Others explained the national benefits of these investments. Austria, for example, has seen superior GDP growth to other European nations because of its semiconductor industry, according to one of the speakers, Dr. Margarete Schramboeck, who previously served as Austria's minister of digital and economic affairs.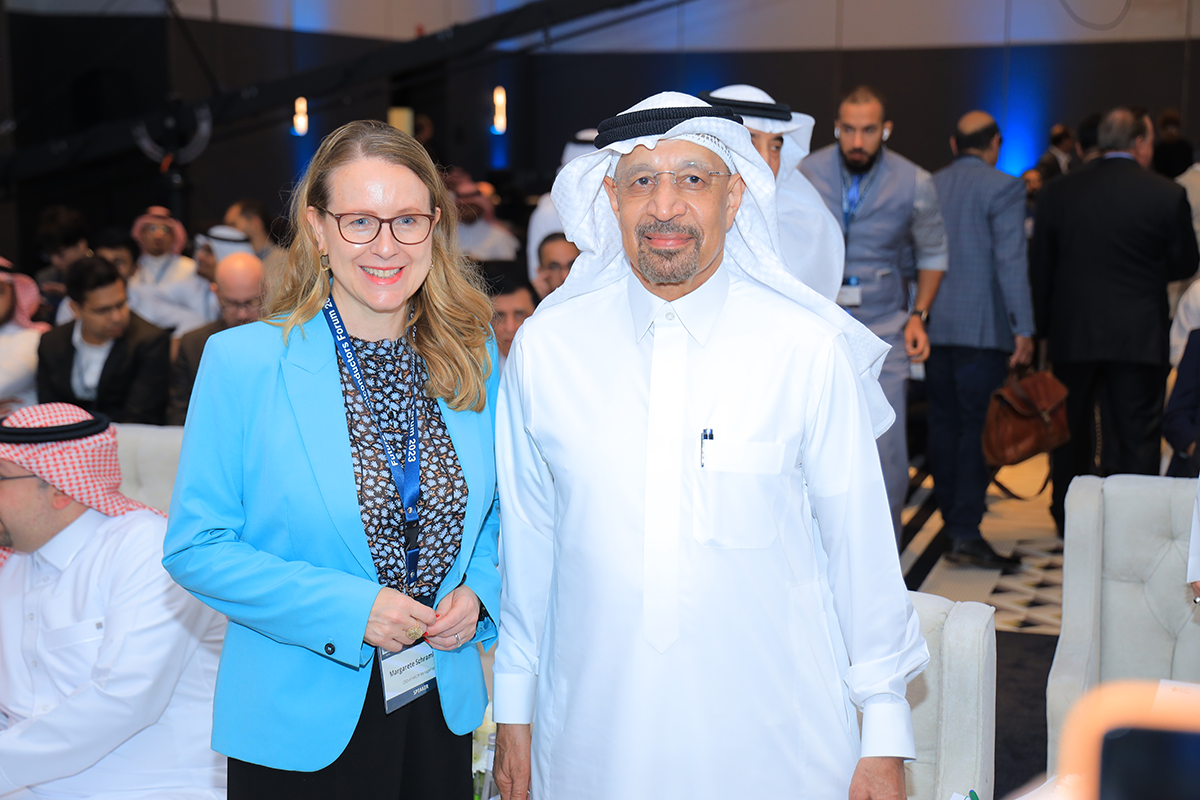 Schramboeck and His Excellency.

The forum also offered the Kingdom an opportunity to showcase its success, beginning with KAUST — ranked as having one of the top graduate programs in the world for nanoscience and nanotechnology, both fundamental to semiconductor research. Several representatives of Saudi universities were given time to describe programs that are transforming Saudi education so that the Kingdom's people become leaders in the field.
"A sustainable semiconductor supply chain is essential for Saudi Arabia. The local research community can be the biggest driver and enabler towards building our own semiconductor industry," said KACST President Dr. Munir Eldesouki.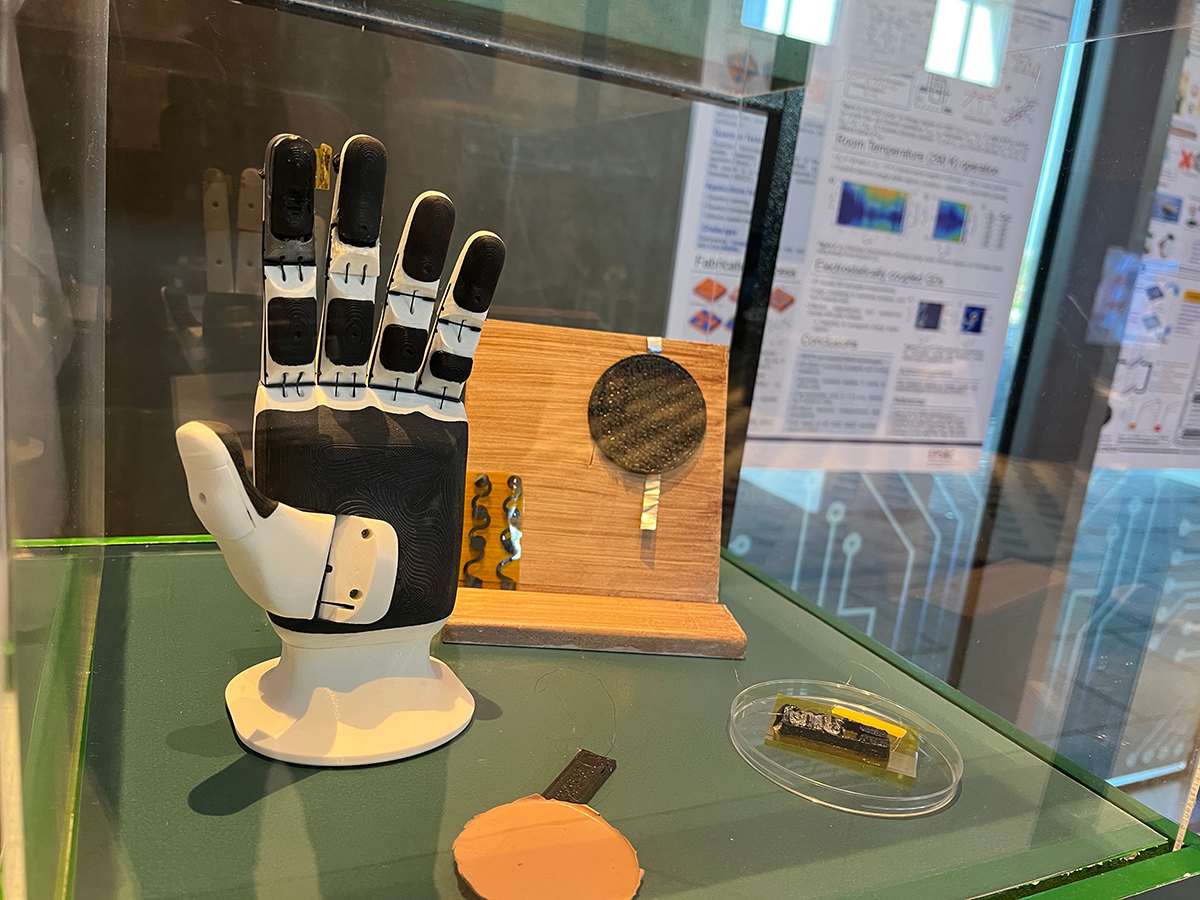 In this way, the forum provided an opportunity to both expose Saudi science to some of the best work happening outside its borders in semiconductors and allow the Kingdom to showcase all the exceptional work happening locally to the world. This opportunity may also explain why the forum was one of the most sponsored events to happen at KAUST.
"Saudi Arabia is one of the most exciting places to be in this era of global innovation. The Future of Semiconductors Forum is a testament to Saudi Arabia's commitment to the semiconductor industry and the potential it holds for the future," said KAUST President Tony Chan.