Robert Hoehndorf (right), KAUST assistant professor of computer science, Mohammed Alarawi (left), a KAUST research specialist, and the University's Computational Bioscience Research Center collaborate with King Abdulaziz City for Science and Technology on combating methicillin-resistant Staphylococcus aureus (MRSA). Photo by Sarah Munshi.
By Lulwah Shalhoub, KAUST News
The KAUST Computational Bioscience Research Center (CBRC) and King Abdulaziz City for Science and Technology (KACST) have collaborated under the umbrella of the National Infectious Disease Initiative to enrich research done on methicillin-resistant Staphylococcus aureus (MRSA).

The overall purpose is to understand the mechanisms of MRSA drug resistance specific to the Kingdom and to certain regions of the country, as some regions may be more prone to having multidrug-resistant strains. The project is designed to promote multidisciplinary interinstitutional collaborations with relevant Saudi universities and research centers to combat infectious diseases in Saudi Arabia.
"Understanding the genetic diversity of…this pathogen is important for developing public health strategies to prevent infections, prevent the further increase in resistance and develop new treatment strategies for these kinds of infections," said Robert Hoehndorf, KAUST assistant professor of computer science.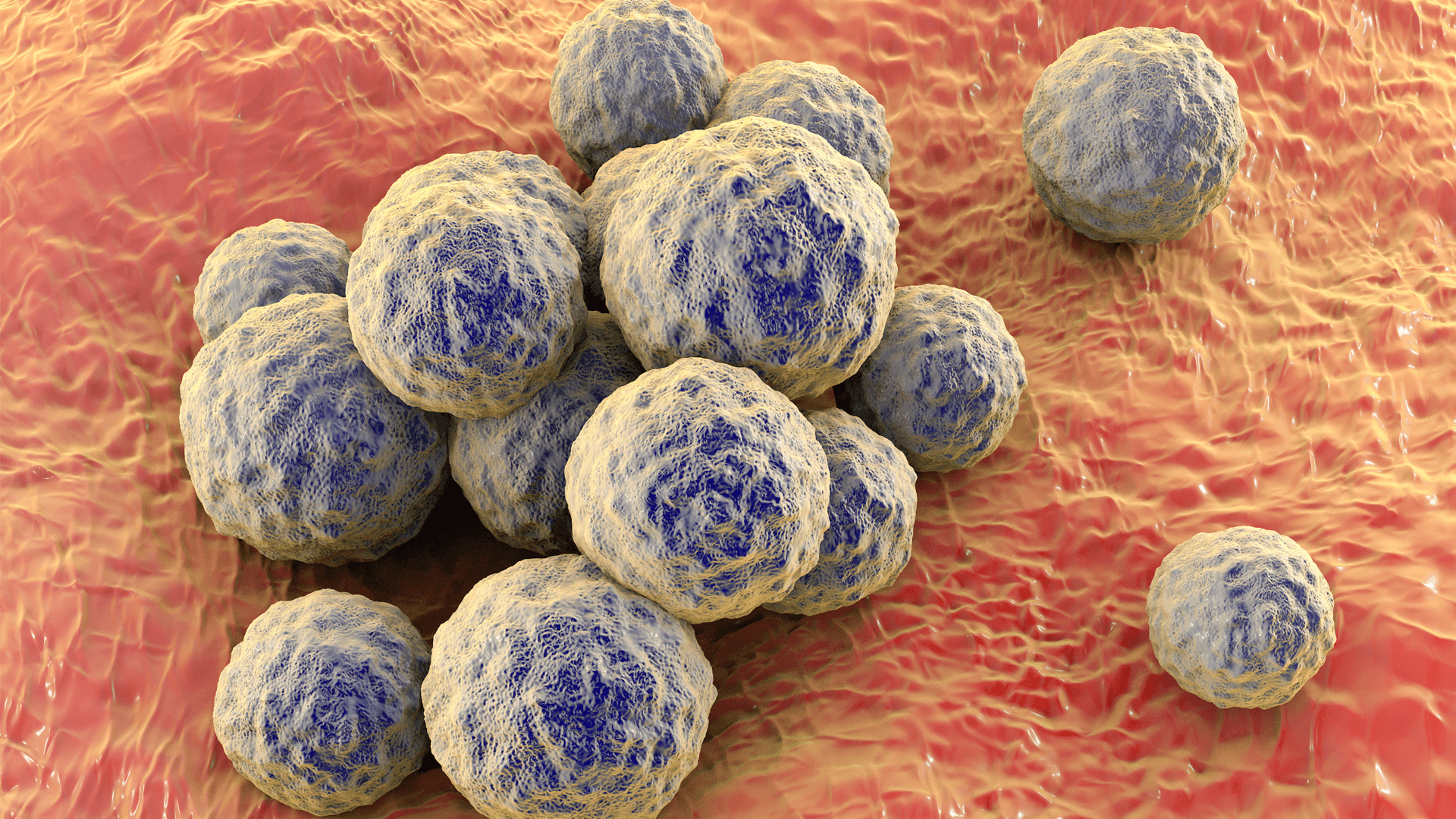 Methicillin-resistant Staphylococcus aureus (MRSA) is a dangerous pathogen found worldwide. Image courtesy of Shutterstock.
The two-year project that began in July 2018 is part of the national initiative on infectious diseases to enhance the management of infectious disease outbreaks in the Kingdom. The KACST-led initiative aims to bring infectious disease researchers in the country together by creating a network of experts coming from various backgrounds and working towards the same goal: curbing infectious diseases.
The initiative is driven by the needs and demands of the researchers who participate in the project and is supported by KACST's Infectious Disease Program, which is part of the health initiative led by KACST. The Infectious Disease Program is a national research and development-based program geared towards national capacity building for prediction, prevention and control of endemic, epidemic, emerging and re-emerging infectious diseases in Saudi Arabia.
"Our aim is to support a network of researchers in this country. Researchers have different objectives, as it is a broad research network with researchers who have different expertise," Hoehndorf said.
CBRC excels in computational analysis. With the help of the University's Core Labs, the center will sequence samples from around the Kingdom, perform the bioinformatics analysis and return the analyzed results to the researchers in the network.
"What we are doing is something that is quite unique worldwide. Sequencing at this very large scale and collecting the large amount of metadata together with the pathogen samples will generate a very valuable resource for infectious disease research," Hoehndorf noted. "This is something that is enabled by the technologies we have here at KAUST and in our Core Labs—something that only a few other sequencing facilities in the world can do."
"The network will provide a platform for people in the healthcare sector to engage with scientists and data scientists in order to maximize the utilization of computational science in the clinical field, something in which the CBRC excels," said Mohammed Alarawi, a CBRC research specialist.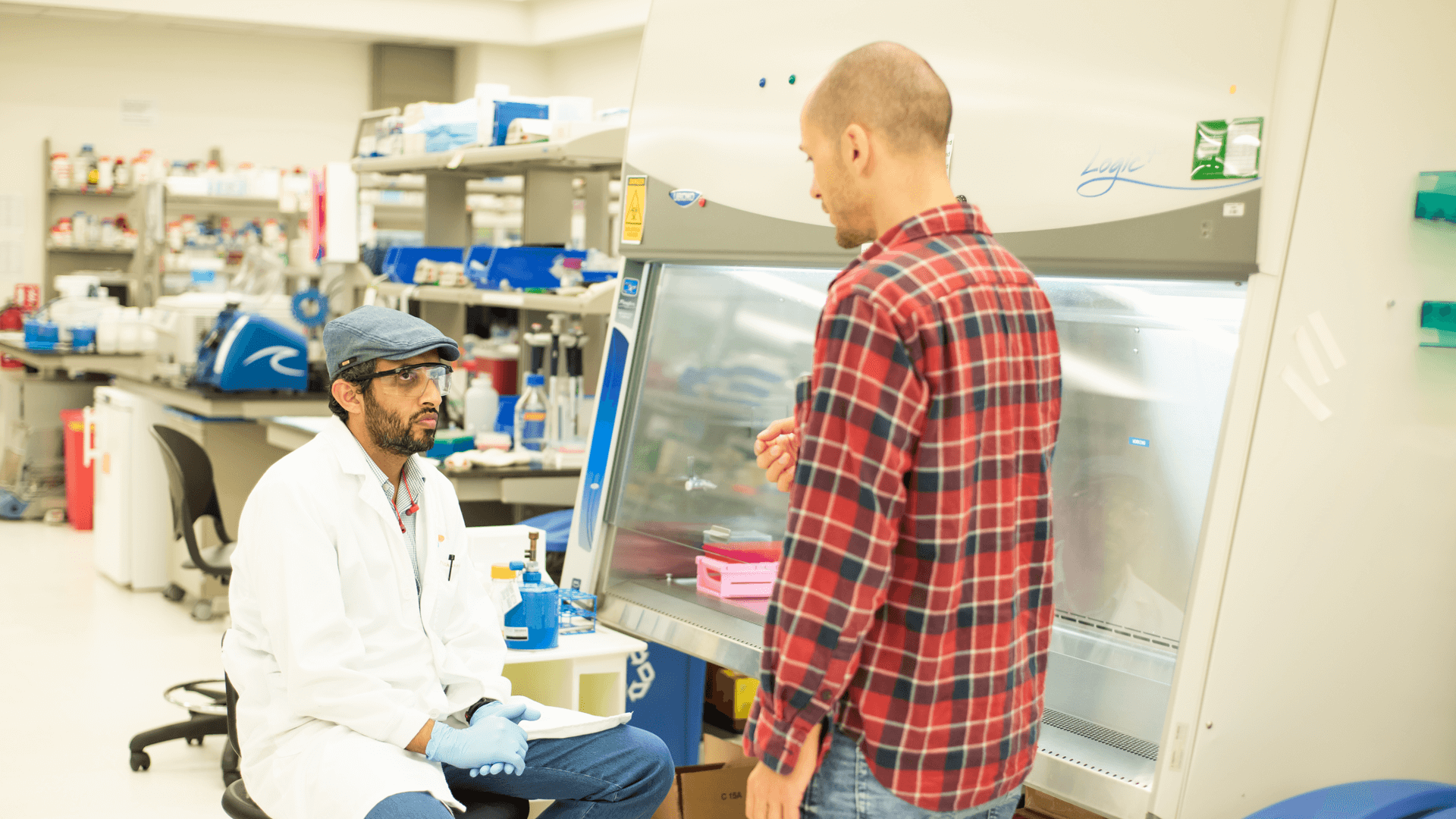 Robert Hoehndorf (right), KAUST assistant professor of computer science, and Mohammed Alarawi (left), a KAUST research specialist, work together in the KAUST lab on combating methicillin-resistant Staphylococcus aureus (MRSA). Photo by Sarah Munshi.
The project mainly focuses on MRSA, a pathogen causing an infection highly contracted in hospitals and also from other places. Multidrug resistance is a main concern in many hospitals worldwide, including in Saudi Arabia.
The joint initiative will also look at other types of pathogens, including viruses like Middle East respiratory syndrome coronavirus, which is very specific to the region.
Deaths caused by infectious diseases are heavily on the rise. It is estimated that morbidity from infectious diseases will be higher than cancer by the year 2050, according to the Review on Antimicrobial Resistance.
"The main cause of death in third world countries and in most parts of Africa is still infectious diseases. It is a threat that is very serious…because [pathogens are becoming resistant to] the drugs and antibiotics...relied [upon] on since the 1930s—since the discovery of penicillin," Hoehndorf said.
Drug resistance is a serious threat that needs to be tackled worldwide and must be better understood.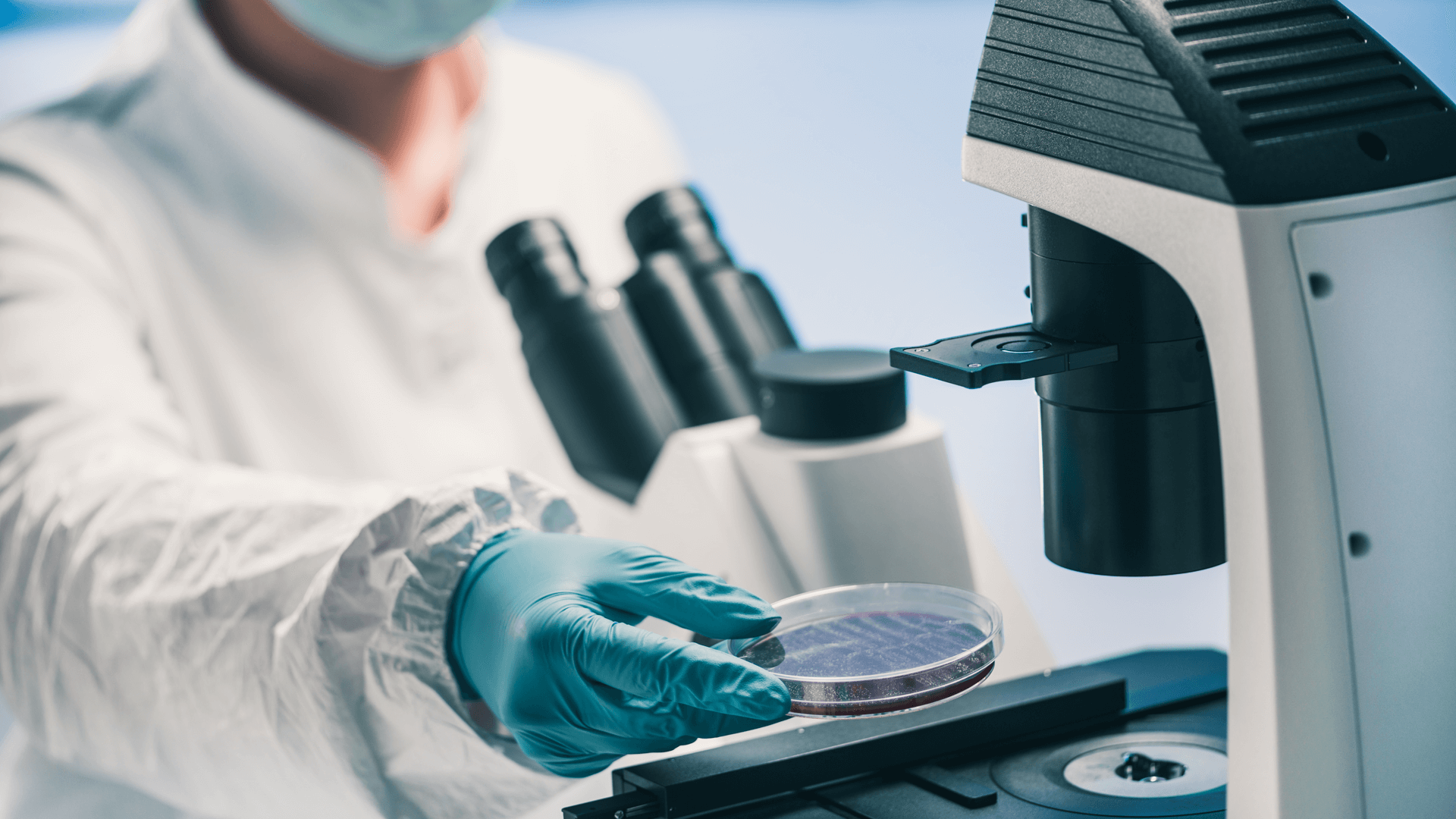 Microbiologists and researchers worldwide are working to fight drug resistance. Image courtesy of Shutterstock.
"There [must] be different treatment strategies for bacterial infections—[and] also viral infections—but mainly bacterial, because this is where antibiotics are starting to fail," he added.
The project aims to obtain 1,000 samples (500 clinical isolates that will be split in two because these bacteria have different types of DNA). They will be sequenced separately and analyzed as paired samples—so that is 500 extracts from patients but 1,000 samples that will be available for researchers in the Kingdom. The samples are collected from different regions around the Kingdom in collaboration with several government institutions.
The sampling for the project is broad in order to provide comprehensive results covering the Kingdom. Samples will be collected and recorded with their location, drug sensitivity and clinical phenotypes. This allows for better understanding of drug resistance mechanisms and better understanding of the pathogenicity of MRSA. It also helps to predict how bad the infection will be.
"We will analyze geographical locations with resistance patterns and investigate whether there are hotspots in the Kingdom," said Alarawi. "This is crucial, especially in seasons like Hajj where you can get new strains of MRSA coming from outside into the country. We need to know what kinds of phenotypes or genotypes are dominant in the country."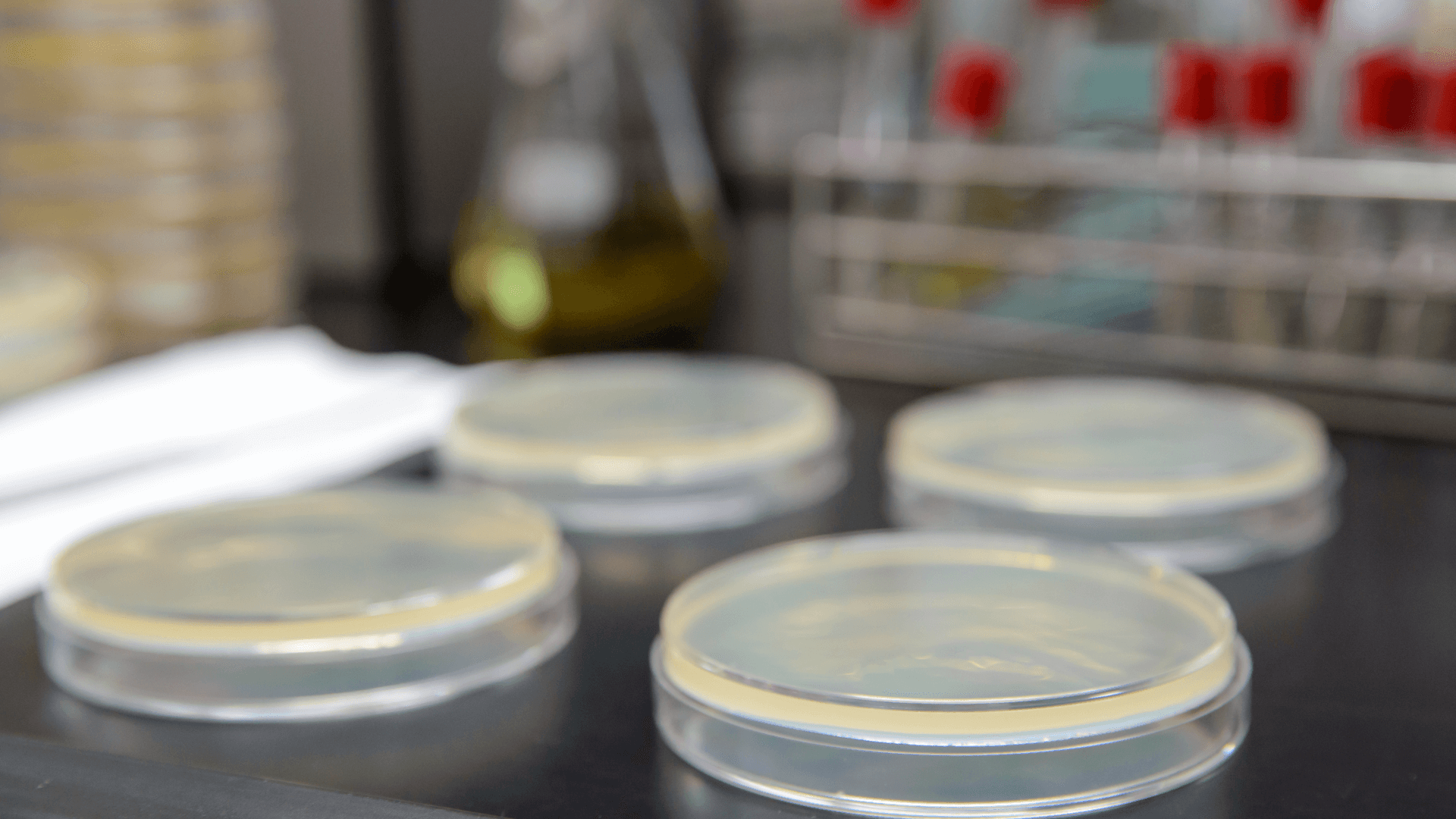 The collection of samples and laboratory techniques are important in understanding drug resistance, such as in the MRSA research work. Image courtesy of Shutterstock.
CBRC will use methods coming from machine learning and structural modelling as well as artificial intelligence, where background knowledge is used for the interpretation of the relation between genotypes and phenotypes (drug resistance) in the MRSA samples.
"We want to go beyond just Genome-Wide Association Studies (GWAS)—just statistical associations. We need to understand the mechanisms of drug resistance. If we understand the mechanisms, then we can identify the best place to develop interventions—either by a drug, a vaccine or by some other methods," explained Hoehndorf.
Similar projects are running in different countries because this is a huge public health effort that will provide invaluable data for public health.
"[It] has the potential to put Saudi Arabia [at] the forefront of international research in public health and help [in] the prevention of drug resistance," Hoehndorf concluded.
Related stories:
​