​The world is running out of arable land and freshwater, and bulldozing forests for large-scale mono-cropping isn't a sustainable solution. How then, will we feed the billions who will join humanity over the next 50 years?
AgriTech startup Red Sea Farms thinks it has a sustainable, organic, and pesticide-free solution. Co-founders, Mark Tester and Ryan Lefers, have developed greenhouse technology that allows for the growing of crops on marginal land, using a fraction of the freshwater normally required.

"Water is so precious," Tester said. "The ability to use saltwater in new ways is essential for sustainability. We use 90 percent less freshwater. We substitute saltwater in greenhouse-cooling technology developed by my co-founder, Ryan Lefers. The result is that the environmental footprint of our tomatoes might just be the lowest in the world—and they taste better too."
Red Sea Farms has found a new home at KAUST to advance their saltwater greenhouse technology. The team is building a new state-of-the-art, 21,000 square foot, saltwater greenhouse pilot facility, based at the KAUST Research & Technology Park (KRTP). It's the product of a collaboration between KAUST, the Research Products Development Company (RPDC), and the KACST Innovation Research Program.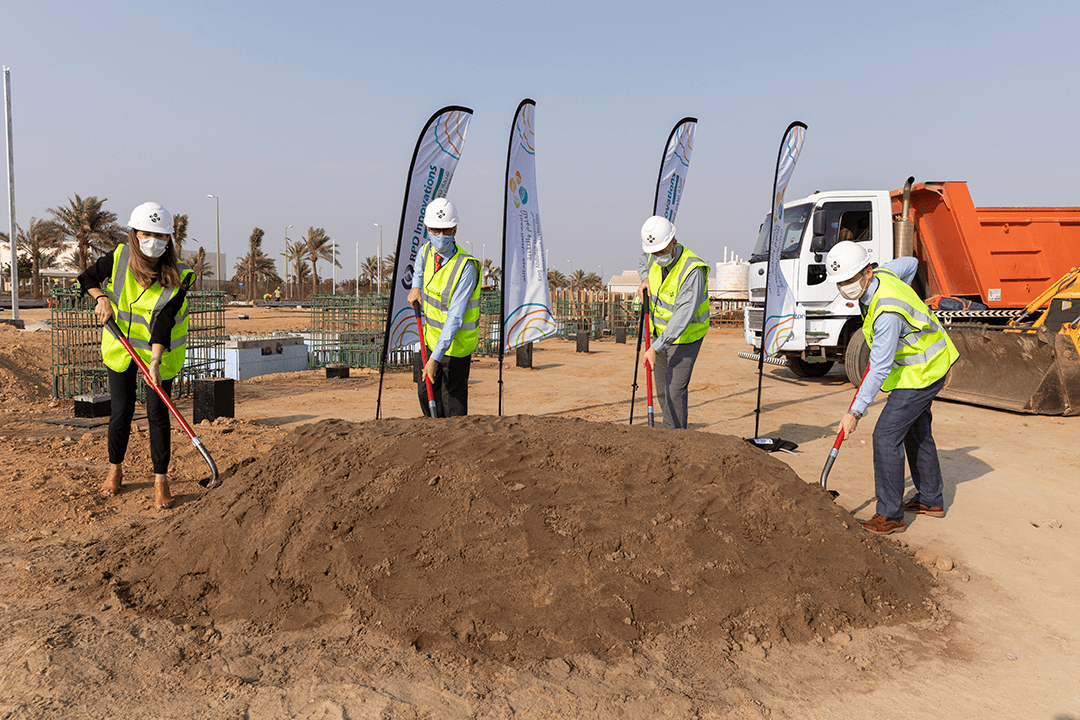 Ryan Lefers and Mark Tester co-founders of KAUST startup Red Sea Farms and team at the groundbreaking ceremony in KAUST Research and Technology Park

"Red Sea Farms is one of the startups we're most proud of," said Tony Chan, President of KAUST. "What started as research in the lab is now a product you can buy in the supermarket. It enables us to improve the use of our resources and reduce the stress on our limited water supplies."
Red Sea Farms has developed salt-tolerant, non-GMO cherry tomatoes through hybridization and grafting techniques. The tomatoes taste sweeter, have a higher concentration of Vitamin C, and a longer shelf life. They are grown and developed in an engineered saltwater greenhouse which utilizes unique climate control and cooling techniques powered by saltwater and smart control systems.
Apart from the water savings, the Red Sea Farms saltwater greenhouse system uses two to six times less energy than a conventional, mechanically cooled greenhouse. It's designed to operate in harsh conditions with limited freshwater resources, which will empower communities to grow healthy food locally in places where it may not have been possible to do so before.

"We have a lot more to do and we're planning to adapt and use other technologies," said Tester, "But we can only achieve this by working in partnership with KAUST and RPDC to help us develop and design these future technologies."
RPDC drives growth of biotech and other technology areas in the region by acting as a national resource for the commercialization of innovative research as well as encouraging industry in developing new technologies, innovation and supporting emerging leaders.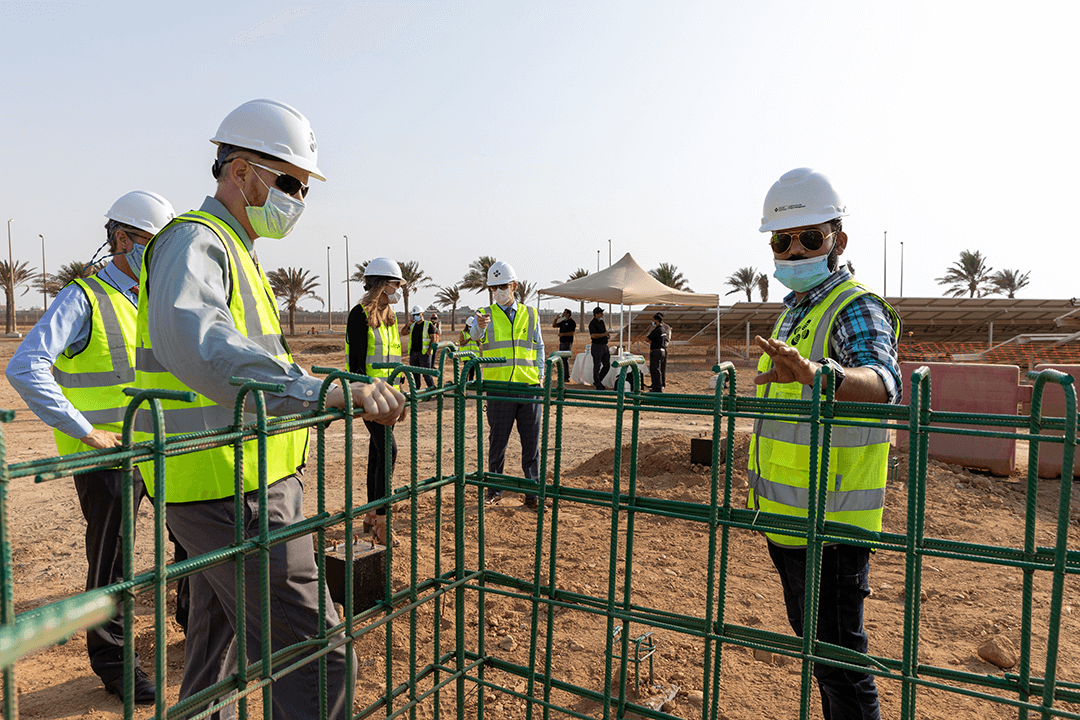 Ryan Lefers co-founder of Red Sea Farms at the new greenhouse building site in KAUST Research and Technology Park
In 2019 Red Sea Farms raised $1.9M in seed funding from the KAUST Innovation Fund and RPDC to scale from the lab to deliver a commercially viable product. RPDC support for this project has been enabled by the KACST Innovation Research Program, which aims to assist researchers in the Kingdom to transfer technological innovations into development and production.
"Our initial mandate was to do commercialization, which is what we are doing here at KAUST and RPDC," said Abdulmohsen Almajnouni, CEO of RPDC. "We are proud to launch Red Sea Farms as our first product with KAUST. The significance of this project and the ability to irrigate crops using sea water is vital for creating new opportunities for agriculture and farming."
Red Sea Farms was the first tenant in the KRTP's Agro-hub, which is designated for R&D of all agricultural related fields. The pilot facility will be the first of many planned sustainable agricultural systems by Red Sea Farms. The KRTP fosters links between KAUST and industry, as well as among the network of tenants, startups and service providers located there. The Park currently covers roughly 2.7 million square meters of space on KAUST campus.
Related stories