​​
KAUST hosted 43 gifted 11th grade students from across Saudi Arabia as part of the University's seventh annual Saudi Research Science Institute
(SRSI)
. The institute gives students from the Kingdom the chance to experience working in state-of-the-art
laboratories
under the supervision of
faculty
members,
Ph.D. students
and
postdoctoral fellows
at KAUST.
Taking place over six weeks each summer, SRSI offers students the chance to combine theoretical coursework and
research
and aims to inspire and empower the next generation of researchers and scientists in Saudi Arabia. In total, 273 students have graduated from the program.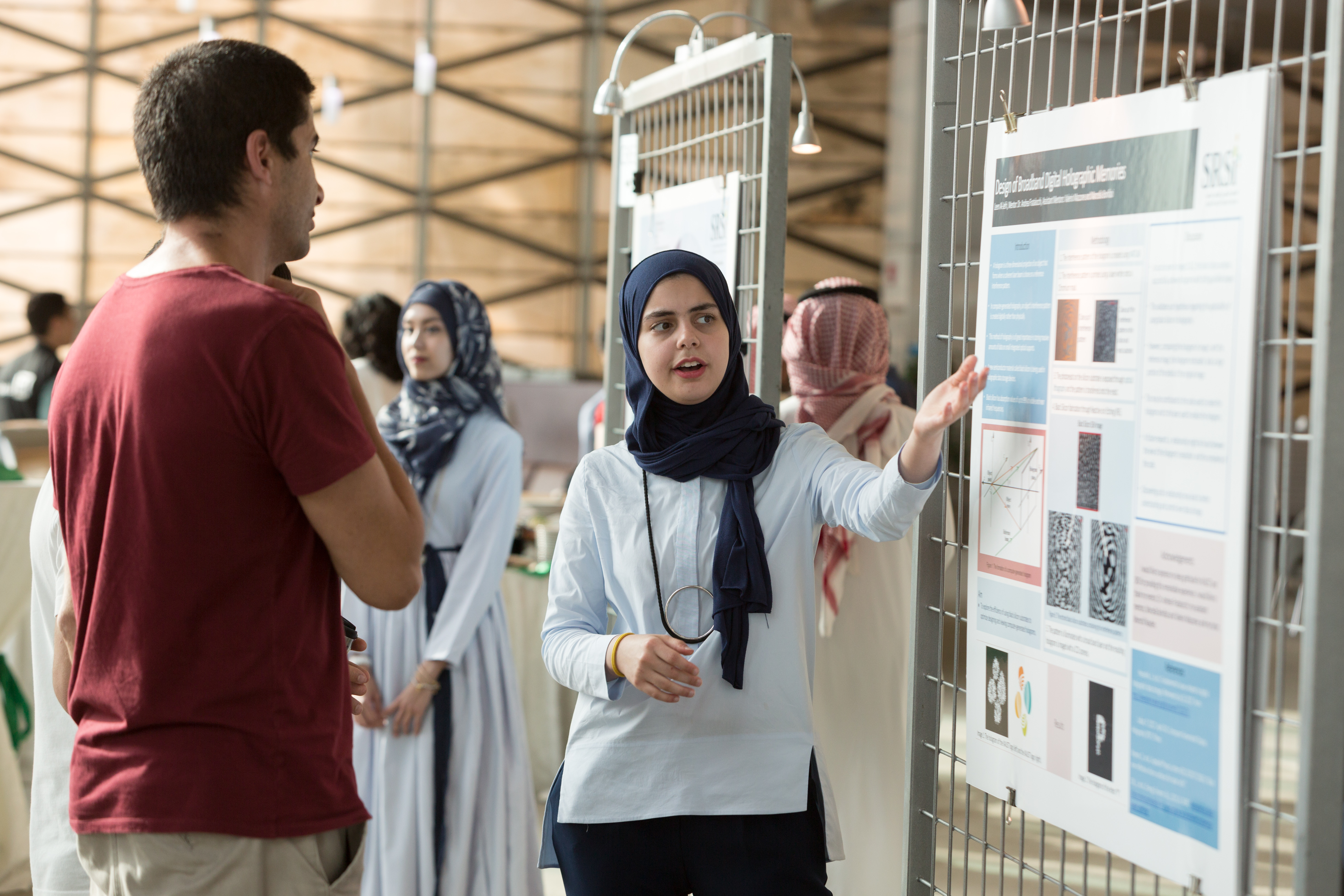 Student Leen Al-Jefri presents a poster about her research on the design of broadband digital holographic memories
"I gained academic experience and was introduced to the university environment," said SRSI student Mohammed Al-Jughaiman, who examined the effectiveness of nafion-coated quartz crystal microbalance (QCM) humidity sensors during the program.
Al-Jughaiman, whose research was supervised by
Khaled Salama
, associate professor of
electrical engineering
from the University's Computer, Electrical and Mathematical Science and Engineering
(CEMSE)
division, said that nafion-coated QCM demonstrated a high level of efficiency and accuracy when measuring humidity.


Learning by doing
Solar energy
was a dominant subject from this year's program, as a number of students researched the alternative energy source from different perspectives. SRSI participant Dana Altoaimi investigated improving the efficiency of solar cells in exporting hydrogen.
"This was my first research experience. It allowed me to reach findings despite the short period of time," she said. "The SRSI program led me to choose the specialty I want to study at university and amplified my interest in environmental engineering."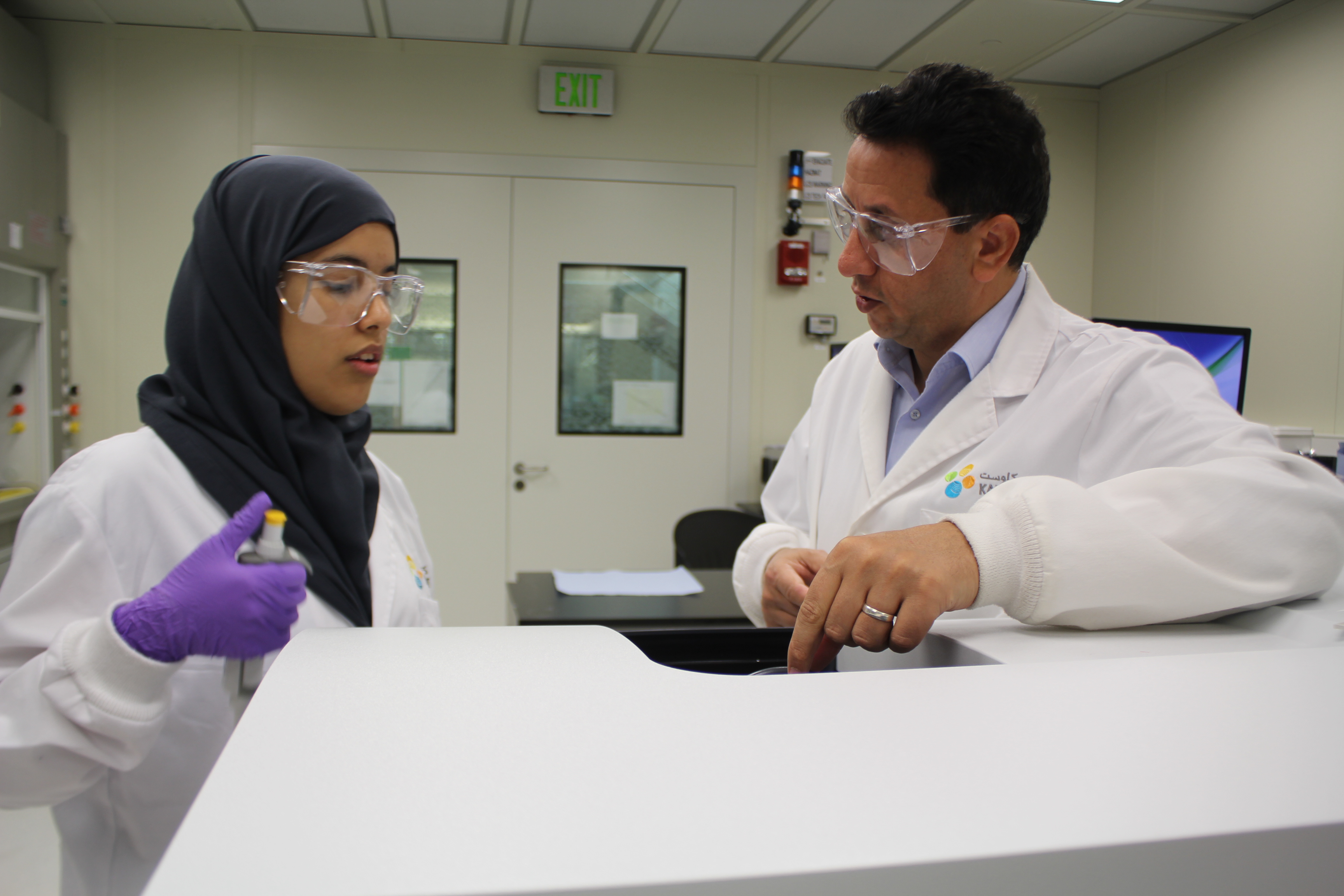 Student Aljazzy Alahmadi in the lab with Professor Omar Abdulsaboor working on her study of charge career dynamics at the interfaces between zero-dimensional Cs4PbBr6 perovskite nanocrystal and molecular acceptors.​
With the help of senior researchers, program participant Aljazzy Alahmadi investigated the optical properties in solar cells. She conducted a study on the charge carrier dynamics at the interfaces between zero-dimensional Cs4PbBr6 perovskite nanocrystals and molecular acceptors.
"I met with experts from different scopes of scientific research who were always open to answer any questions," Alahmadi said.