Biweekly Research Update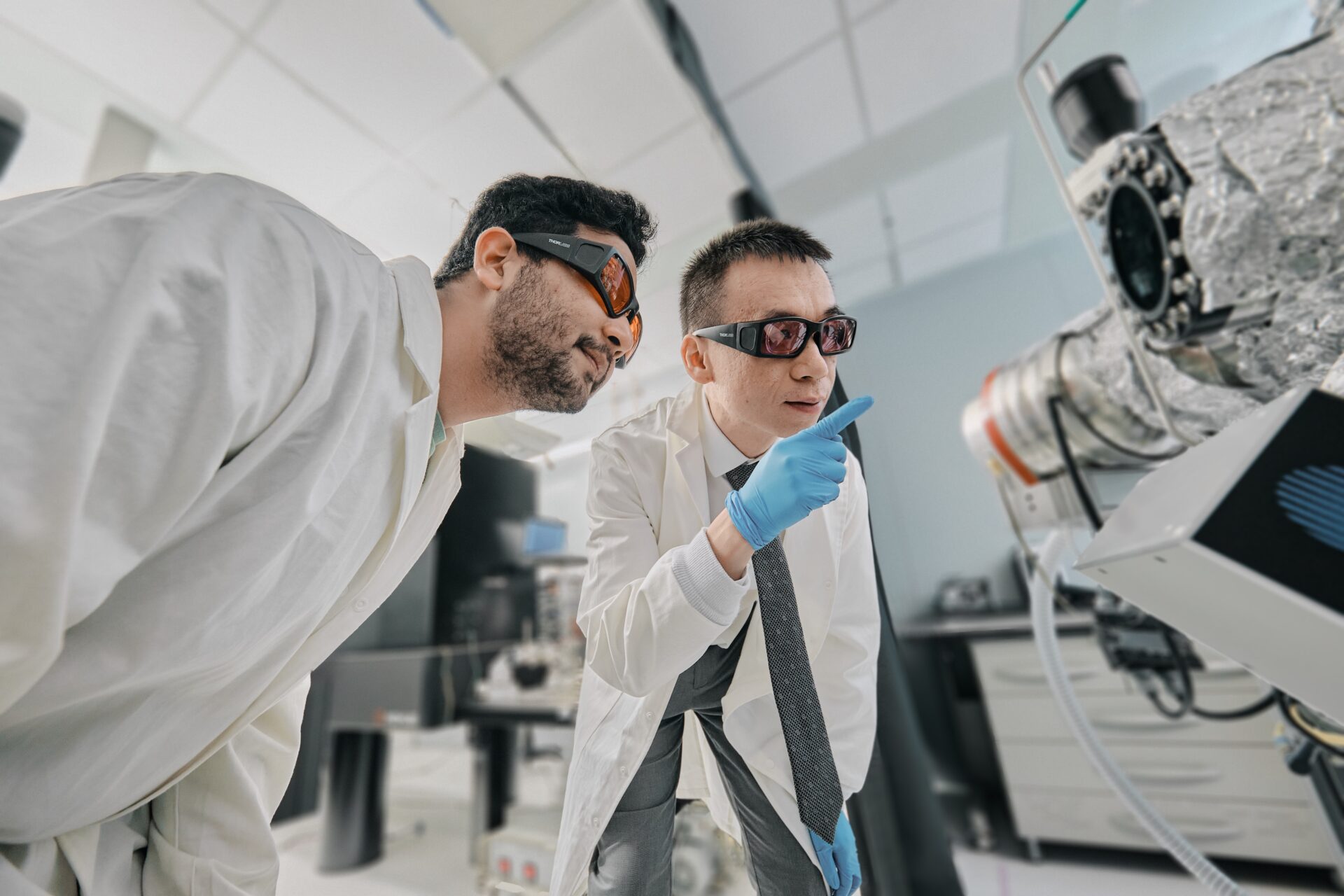 Vishal Khandelwal (left) and Professor Xiaohang Li (right) test their flash memory device. © 2023 KAUST; Eliza Mkhitaryan.
Below is a list of the latest research achievements at KAUST this past week.
Plus, the Summer 2023 issue of KAUST Discovery is now available.
The laboratory of Assoc. Prof. Xiaohang Li demonstrates a new capability of gallium oxide in the design of flash memory devices. Gallium oxide is an attractive material compared with other semiconductors due to its ability to withstand harsh environments such as outer space.
In collaboration with the University of Michigan, Asst. Prof. Lukasz Jaremko and his research team explain a key molecular event for the activation of an enzyme associated with cancer.